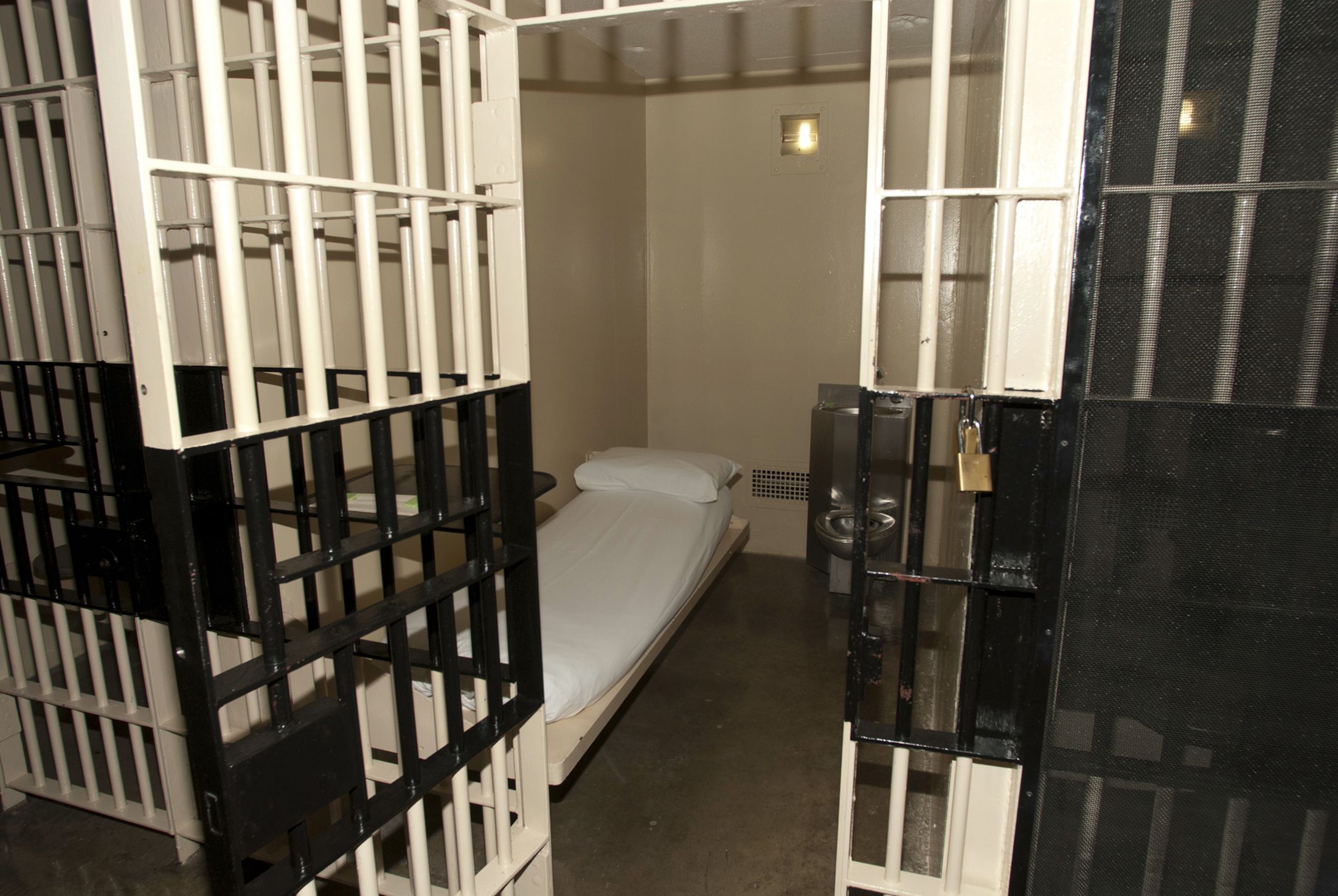 Texas is scheduled to execute a 43-year-old man on Tuesday who has spent more than half of his life on death row after confessing to killing two store clerks in separate early 1990s incidents in suburban Dallas.
Gustavo Garcia was 18 years old in January 1991, when he, his wife, Maria Garcia, and Christopher Vargas, then 15, attempted to rob a Plano, Texas, convenience store and fatally shot Gregory Martin in the process, according to officials. Martin, 18, was on the phone with his pregnant girlfriend at the time of his murder. She heard the gunshot through the phone and called the police. When law enforcement arrived, Maria was outside, Vargas was standing over Martin's dead body, and Garcia was hiding in one of the store's coolers with the shotgun nearby.
Police were able to link the shotgun to the murder of 43-year-old liquor store clerk Craig Turski a month prior. During interrogations, Garcia confessed to the killing. He said he had entered the liquor store with a sawed-off shotgun and demanded cash, according to trial testimony. He shot Turski once in the abdomen and again in the back of the head as he tried to run away.
The court charged Garcia with capital murder in the Martin and Turski cases, but tried him for only the latter and handed him the death penalty on December 19, 1991. Vargas received life in prison with parole, and Maria was sentenced to 20 years, but was paroled in January 1999.
In December 1994, the Texas Court of Criminal Appeals overturned Garcia's death sentence. The court decided that his written confession lacked language showing that he " knowingly, intelligently and voluntarily" waived his right to remain silent during interrogation. However, the sentence was ultimately reinstated following a rehearing.
On Thanksgiving night 1998, Garcia and six other inmates attempted to escape from the Ellis Unit prison, north of Huntsville, Texas. After their turkey dinners, the seven prisoners somehow slipped out of their death row exercising enclosures and raced across the prison's grassy yard. The men successfully scaled the first of two 10-foot chain-link fences, topped with razor wire, but guards noticed as they tried to jump the second fence and opened fire.
Five of the men surrendered on prison grounds, but one inmate, Martin Gurule, made it through the spray of bullets and escaped. Days later, though, prison employees fishing in a nearby creek found the body of Gurule, who had drowned.
"I was hoping he'd gotten away. It would have made everything worthwhile for me," Garcia told the Associated Press in 1999. "I don't regret trying to escape. It was worth the try. At least I can say I tried."
When asked to compare the fear associated with trying to escape with the prospect of lethal injection, Garcia replied, "Facing execution is scarier."
Through various attorneys, Garcia has maintained that his confessions were improperly admitted as evidence and that he didn't receive adequate counseling during his trial. In a federal court appeal, Garcia's attorneys argued that his previous lawyers failed to present details of his abusive, alcohol and drug-influenced childhood, which they believe could have convinced jurors not to give him a death sentence.
The U.S. Supreme Court refused to review Garcia's case and denied a stay. Seth Kretzer, one of Garcia's lawyers, told the AP that he doesn't expect to submit any additional appeals.
If his execution is carried out Tuesday night, Garcia will be the third Texan executed this year.