Guy Eats Chipotle for 500 Days Straight, Orders Final Meal Dressed As Batman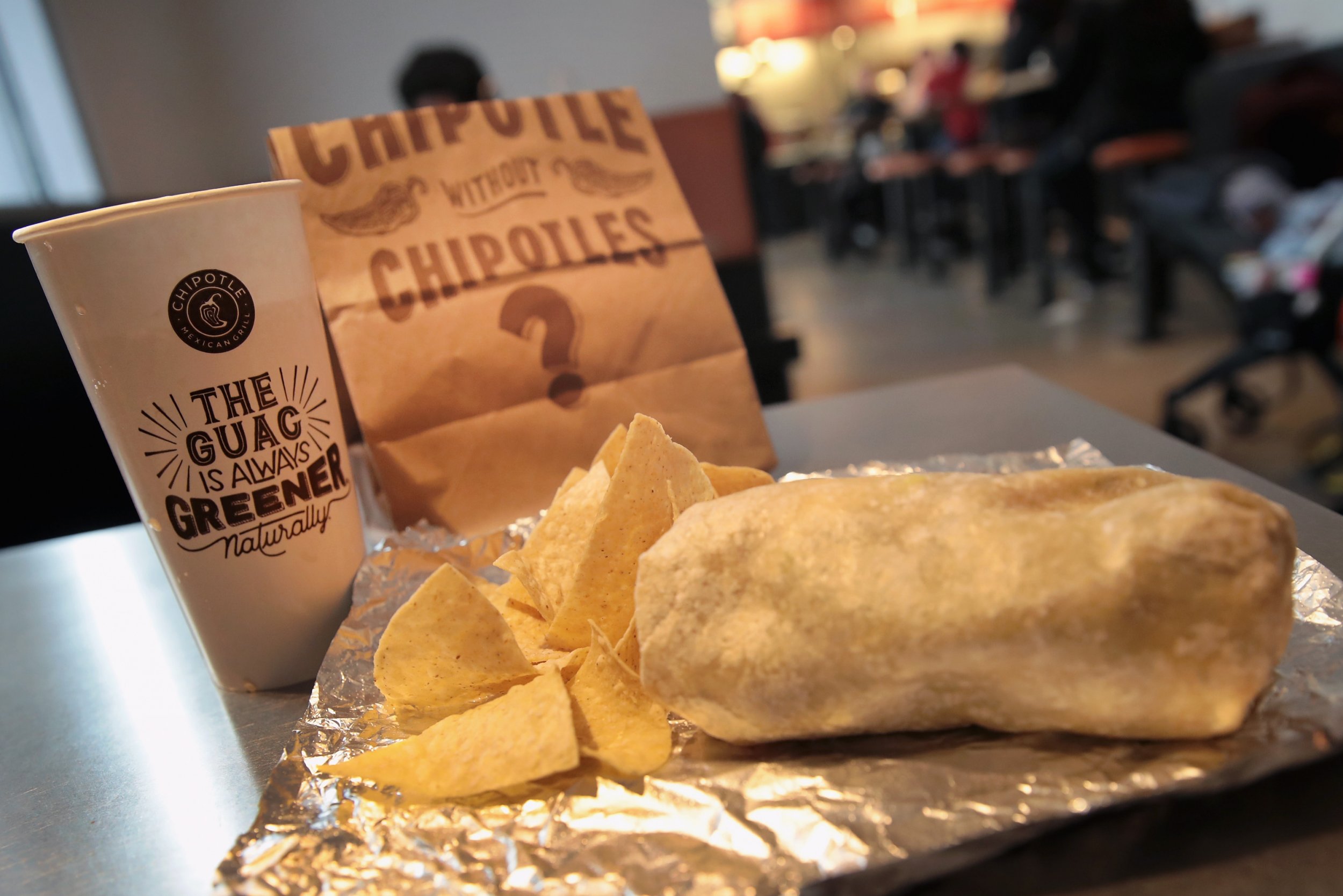 Someone once said, "You either die a hero or live long enough to see yourself become a villain." And sure, Ohio man Bruce Wayne didn't die, but his streak of eating at the fast-casual Tex-Mex chain Chipotle did this week after 500 straight days.
Wayne, whose legal name is the same as that of a comic book caped crusader, made his final order dressed like Batman—an outfit he often wears to visit children in hospital. His 500th order at the Tiffin, Ohio, Chipotle consisted of three mini quesadillas.
The order was relatively light, according to reports, because the suit ain't made of hockey pads and "leather isn't very forgiving."
Get your unlimited Newsweek trial >
Wayne told the Findlay Courier he was "as excited about the end of the challenge as I was at the beginning" and that he had "done everything I set out to do" with the stunt. On day 426 of Wayne's streak, which broke the previous record, Chipotle donated $4,260 to the local charity Financial Assistance for Cancer Treatment to honor the approximately $10 a day the amateur Batman had spent at their chain.
The whole stunt is a bit odd and reads kind of like a game of Mad Libs: A man dressed as Batman who was named Bruce Wayne ate Chipotle for 500 days and then a lot of money was given to charity. But times are strange and people are stranger so, hey, it works. As another someone once said, he's not the hero we deserved, but the one we needed.
Wayne doesn't seem ready to retire to a shady cafe in Florence just yet. "It isn't just the end of one adventure; it's the start of a new one," he posted to Instagram.
Guy Eats Chipotle for 500 Days Straight, Orders Final Meal Dressed As Batman | U.S.