Gwen Ifill, Judy Woodruff Set to Make History as First All-Women Democratic Presidential Moderating Team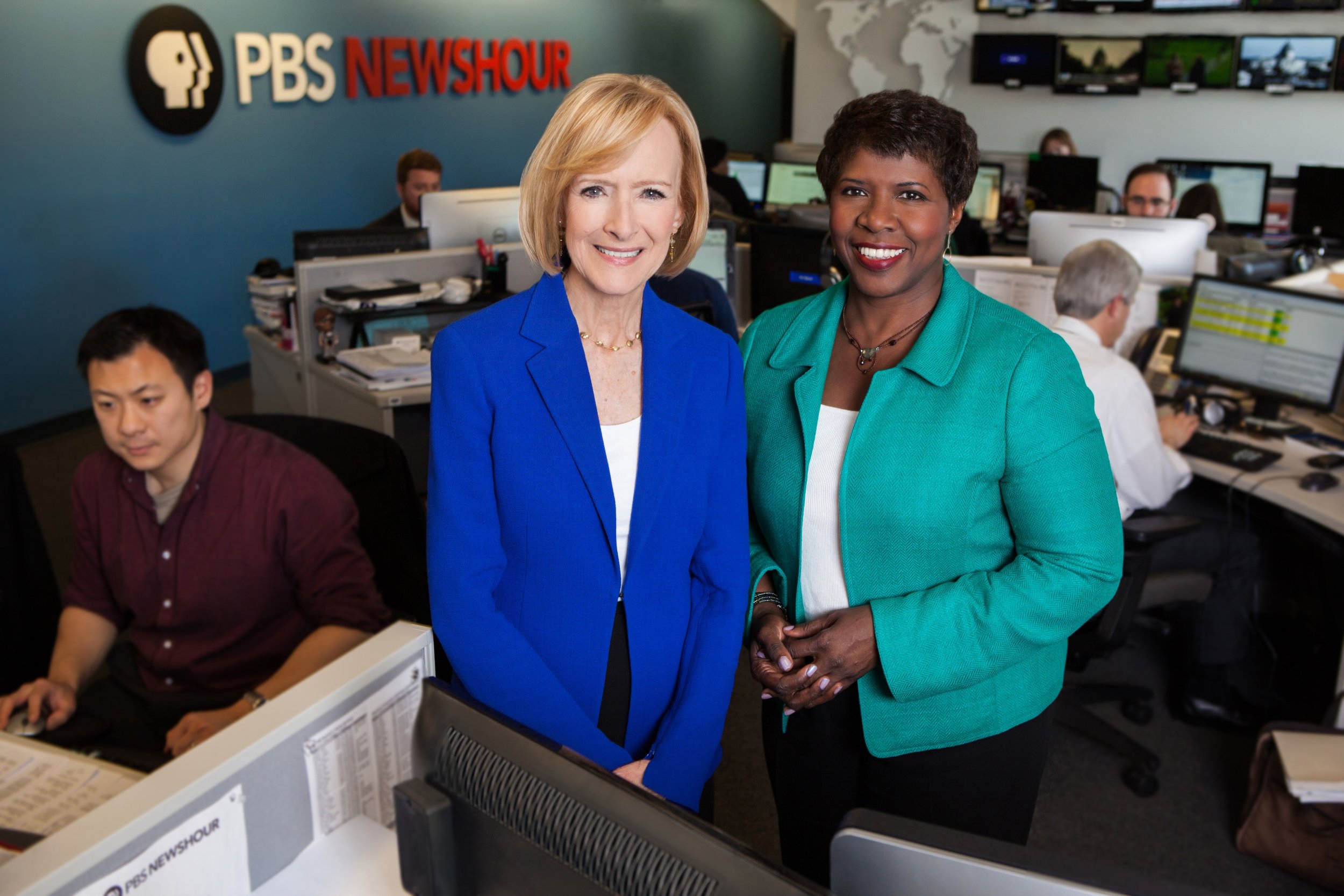 Updated | The two moderators of Thursday's forum soon will make history as the first all-female anchor team to host a main Democratic presidential debate.
Gwen Ifill and Judy Woodruff are co-anchors and managing editors of PBS NewsHour, the host network of the event. Vermont Senator Bernie Sanders and former Secretary of State Hillary Clinton will meet onstage for the first time since his landslide victory in the New Hampshire primary. They will go head-to-head on the campus of the University of Wisconsin-Milwaukee, beginning at 9 p.m. ET, 8 p.m. CT.
Sure, female moderators have asked questions at previous debates and there have been solo female moderators, including CNN's Candy Crowley. In 1976, NPR correspondent Pauline Frederick was the first woman to be included as a moderator of a presidential debate. But only the male journalists sitting on the panel got to question the candidates, Republican Gerald Ford and Democrat Jimmy Carter. Frederick was tasked with simply calling on the presidential hopefuls before the men asked the questions.
Ifill and Woodruff, both seasoned journalists, have shared duties on NewsHour since August 2013. Their roles marked the first time a U.S. broadcast network had a female co-anchor team.
Ifill, 60, has covered seven presidential campaigns. She is a political analyst who moderated the 2004 vice presidential debate between Republican Dick Cheney and Democrat John Edwards, and the same forum four years later between Republican Sarah Palin and Democrat Joe Biden.
She also moderates and is the managing editor of PBS's Washington Week, the longest-running prime-time news and public affairs TV program, and is the author of the 2009 book The Breakthrough: Politics and Race in the Age of Obama. Before she started as a reporter at PBS in 1999, Ifill worked for such media outlets as The Washington Post, The New York Times and NBC News.
Woodruff, 69, has covered politics for more than three decades. She twice has worked for PBS, first during the 1980s as chief Washington correspondent. She served as CNN anchor and senior correspondent for 12 years, which included hosting Inside Politics each weekday. She was NBC's White House correspondent from 1977 to 1982.
She is a member of the Council on Foreign Relations and founding co-chair of the International Women's Media Foundation, which aims to promote and encourage women in communications industries around the world. She is the author of several books, including This is Judy Woodruff at the White House.
"In service to the American people, Gwen Ifill and Judy Woodruff will bring to bear the trademark intelligence, balance and gravitas of one of the nation's most trusted and respected news operations as they elicit candidates' views on issues facing the nation," Sharon Percy Rockefeller, president and chief executive officer of WETA, the producing station of NewsHour, said in a news release.
Viewers can watch the debate—commercial-free—on their local PBS station or CNN, or stream live on NewsHour's website or CNN.com. The event comes almost a week before the Democrats' next event of the nominating process, the Nevada caucuses on February 20.
Correction: Ifill and Woodruff are the first all-female team to host a main Democratic presidential debate. Fox Business Network's Sandra Smith and Trish Regan together moderated an undercard Republican debate on January 14.