Gwen Stefani's New 'Slow Clap' Video Prompts More Charges of Cultural Appropriation
Gwen Stefani is facing new allegations of cultural appropriation following the release of her new music video. The clip is for the new version of her song "Slow Clap," which features rapper Saweetie, but the imagery it contains—rather than the music—quickly became a narrative after its Friday morning release.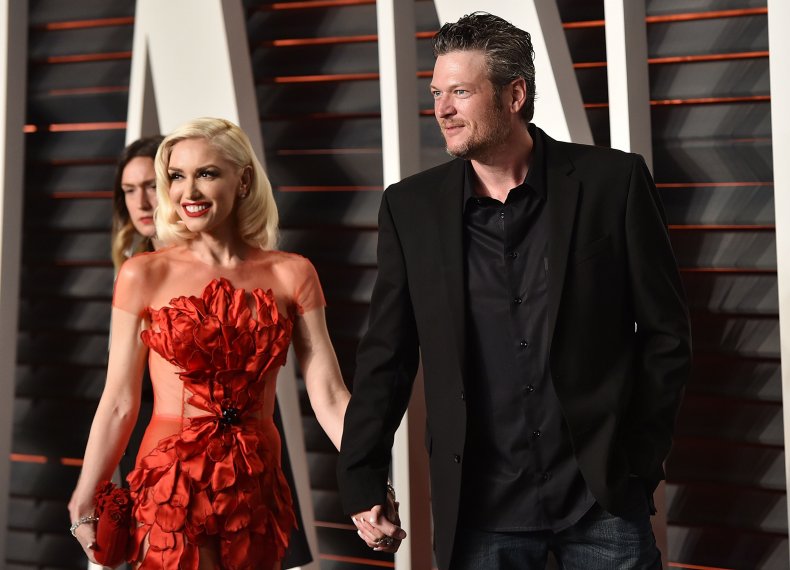 In the video, Stefani is surrounded by young, Black backup dancers, as she sings the boisterous, feel-good lyrics. The scenes alternate between a locker room and a gymnasium, where the dancers jump rope and basketball players practice. Throughout, Stefani wears large hoop earrings, long golden nails and brightly colored gym wear. Her hip hop–inspired look, and the visual presentation of her amid people of color, led to her being accused of cultural appropriation on social media.
Some fans on Twitter appreciated the presence of Saweetie, who appears on this remixed version of the song, which was previously released in another form by Stefani in March. Saweetie has been in headlines recently due to her breakup with partner Quavo from Migos and video footage that showed an apparent physical altercation between the two.
Even still, the rapper's appearance in the video and guest vocals did little to quell talk of appropriation.
As some people pointed out, Stefani has a long history of appropriation allegations. As a member of the ska-punk group No Doubt in the 1990s, she regularly wore a bindi—the forehead dot considered a sacred decoration among South Asian women. As a solo artist, she switched from her previous indie rocker look to hip-hop attire, as seen in the video for the 2004 hit "Hollaback Girl."
One of her most controversial decisions was hiring four Japanese backup dancers known as the Harajuku Girls, who often appeared dressed in school girl uniforms. Stefani was accused of reenforcing Asian stereotypes, as well as using the dancers a marketing scheme when she sang lines like this one from 2004's "What You Waiting For": "I can't wait to go / Back into Japan / Get me lots of brand new fans / Osaka, Tokyo / You Harajuku girls." In 2005, an article in Salon.com by Mihi Ahn claimed the Harajuku Girls were reportedly contractually obligated to speak only Japanese in public, despite the rumor they could all speak English fluently.
The label of "cultural appropriator" continued to dog Stefani even after she stopped featuring the Harajuku Girls. In the 2005 video for "Luxurious," the singer is made up to resemble the famous Mexican painter Frida Kahlo and breaks open piñatas.
The happy nostalgia of No Doubt's reunion in 2012 was also dampened by some due to the controversial video for "Looking Hot," which featured stereotypical portrayals of Indigenous people with its "cowboys and Indians" theme and Stefani wearing a stylized interpretation of a Native American headdress. UCLA's American Indian Studies Center released a statement that said the video contained "highly offensive and destructive images of Native peoples in general and Native women specifically."
More recently, Stefani faced backlash in 2016. During an episode of The Voice that year, her backup dancers wore African-inspired attire for a runway sequence showcasing fashion house Valentino's "wild Africa" collection. (Valentino also received criticism by adorning white models with cornrows and bone necklaces.)
Along with cultural appropriation, many fans took issue with the 51-year-old Stefani dancing in what looks like a high school gymnasium with young people. Others called out these critiques as an instance of ageism, since older male artists often aren't criticized for trying to appeal to young audiences.
Some, like this writer, saw the nuance in the overall debate and issues with the video. She wrote that while no one should be telling someone to act their age, the main problem is still the cultural appropriation allegations.
The singer is said to be working on a forthcoming fifth solo album. She's currently on hiatus as a judge from NBC's The Voice.