Gwyneth Paltrow Calls Amber Rose's 'Becky' Allegations 'Completely Absurd and 100 Percent False'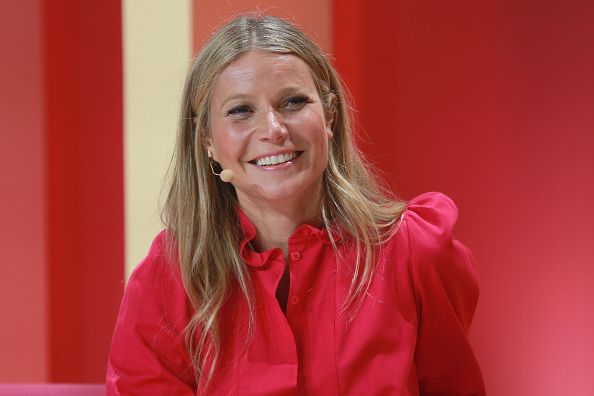 Gwyneth Paltrow denied she was "Becky with the good hair" after Amber Rose suggested Paltrow might have been the woman Beyoncé was referring to in the hit song "Sorry."
A rep for the actress and Goop owner said the accusations were "completely absurd and 100 percent false" in a statement to People magazine on Thursday.
Paltrow and her ex-husband, Coldplay singer Chris Martin, have a longstanding friendship with Beyoncé and her husband, rapper Jay-Z. The troupe met many years ago at a benefit gala in New York City, Paltrow revealed in a 2010 interview with Ellen DeGeneres, and have all remained friends throughout Paltrow and Martin's divorce as well as Jay-z's infidelity.
Jay-Z admitted to cheating on Beyoncé on his 2017 album 4:44 after the singer hinted at his mistress on her 2016 album Lemonade.
"Me and my whoadies 'bout to stroll up/I see them boppers in the corner/They sneaking out the back/He only want me when I'm not there/He better call Becky with the good hair/He better call Becky with the good hair," Beyoncé sings.
Rose made a guest appearance on Heidi Montag and Spencer Pratt's podcast, Make Speidy Famous Again, when she suggested Paltrow may have been Jay-Z's mistress. "I feel like she's the one who was, like, f**king Jay-Z," Rose said on Monday.
"They were like friends, and then, like, you don't see Gwyneth Paltrow with Beyoncé anymore. It just seems like she was the one that was f**king Jay-Z. And now Gwyneth lost her husband, but like Beyoncé's still with Jay," she continued.
Rose condemned news outlets on Twitter after her comment made headlines and claimed she was merely joking when she made the claim. "Bruh we were joking on a Podcast! Lol stop with the Clickbait!" she tweeted in response to a Variety post about her comment on Thursday.
She added: "I have no information about anyone's Personal Life. FOH."