Gwyneth Paltrow and Angelina Jolie Join Other Harvey Weinstein Accusers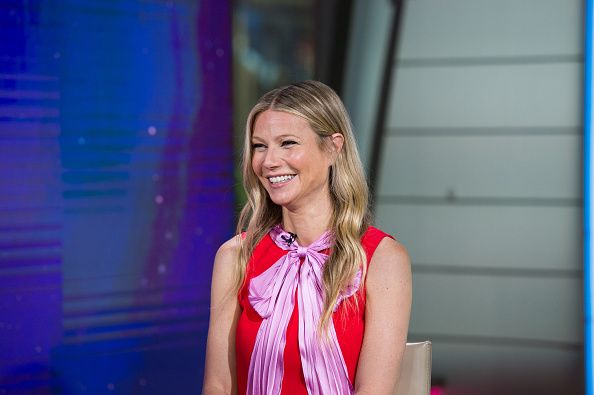 Hollywood actresses Gwyneth Paltrow and Angelina Jolie have spoken out against disgraced producer Harvey Weinstein, joining a larger group of women who have accused him of sexual misconduct after many years, according to an NBC News report on Tuesday.
Jolie and Paltrow are the last two actresses who have come forward to talk about Weinstein's sexual advances. NBC News cited a New York Times interview with Paltrow, as she was recounting an encounter with Weinstein, who hired her to lead the movie Emma, when she was only 22.
"I was a kid, I was signed up, I was petrified," Paltrow said as she described how Weinstein was placing his hands on her while asking for massages in his bedroom. When Paltrow told her then-boyfriend Brad Pitt about the incident, he confronted the executive. He later asked Paltrow not to tell anybody else.
"I thought [Weinstein] was going to fire me," Paltrow said.
Jolie also shared a similar version of Weinstein's misbehavior. When she joined the cast of Playing by Heart in the late 1990s, Weinstein also made unwanted sexual advances on Joile in a hotel room, but she rejected him. NBC News cited Jolie, saying that she "chose never to work with him again and warn others when they did."
The explosive revelations come on the heels of a New Yorker article that discussed in greater detail other accounts by actresses who have felt harassed by the Hollywood mogul. NBC News cited that actresses Mira Sorvino, Rosanna Arquette and 13 more "claim they were sexually harassed or assaulted, including three who said they were raped."
In response, Sallie Hofmeister, Weinstein's spokesperson, said that "any allegations of non-consensual sex are unequivocally denied by Mr. Weinstein…there were never any acts of retaliation against any women for refusing his advances," NBC News cited.
The New Yorker article, which took 10 months to conduct a full investigation, said that Weinstein's rumors of sexual misconduct date as far back as 20 years. "This has been an open secret to many in Hollywood and beyond…Too few people were willing to speak," the article pointed out.
The testimonies of 13 women overlap with a New York Times report on Weinstein, The New Yorker said. In fact, a report by the Times on Thursday documented Weinstein's clandestine history of sexual harassment for nearly three decades and the settlements that ensued. The report led The Weinstein Company board of directors to fire the executive due to such allegations.
The New York District Attorney declined to press charges against Weinstein, NBC News reported.