Gym Bag Full of Automatic Rifles, Gun Ammunition Found Near Texas-Mexico Border
A member of the National Guard found an abandoned bag containing firearms and ammunition near the Texas-Mexico border earlier this month.
The Guard member was assigned to Eagle Pass South Station in Texas and discovered a black gym bag left in the high grass on May 5, according to a U.S. Customs and Border Protection (CBP) press release.
Once Border Patrol was called in to search the bag, they found eight AK-47 style pistols and 10 AK-47 style 30-round magazines.
The guns and ammunition were sent for processing where it was revealed that the four weapons had been reported stolen.
"This is the second time our agents encountered abandoned weapons and ammo in this area," Del Rio Sector Chief Patrol Agent Austin L. Skero II said in a statement. "It's critical that our agents stay alert to all threats and work with our partners to stop criminal organizations from entering our communities."
CBP said that the weapons are now currently in the custody of the Bureau of Alcohol, Tobacco, Firearms and Explosives (ATF).
In March, Texas Governor Greg Abbott and the Texas Department of Public Safety (DPS) launched Operation Lone Star to combat the smuggling of drugs and people across the southern border into Texas. Members of DPS and the Texas National Guard were deployed to provide security assistance in high threat areas along the border, according to a press release from Abbott's office.
In a press conference in Mission, Texas, Abbott criticized the lack of federal assistance.
"The Biden administration has created a crisis at our southern border through open border policies that give the green light to dangerous cartels and other criminal activity," Abbott said.
"Border security is the federal government's responsibility, but the State of Texas will not allow the administration's failures to endanger the lives of innocent Texans," he added. "Instead, Texas is stepping up to fill the gaps left open by the federal government to secure the border, apprehend dangerous criminals, and keep Texans safe."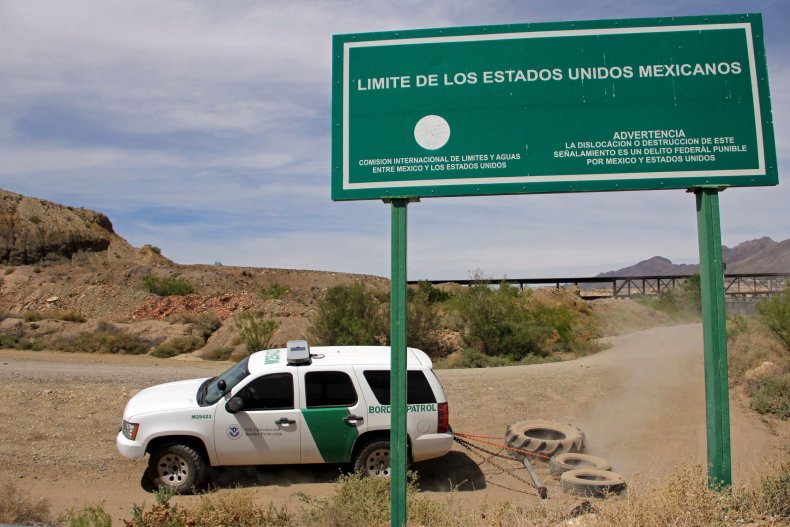 In a joint op-ed in The Washington Post last month, Abbott and Arizona Governor Doug Ducey further denounced the Biden administration's approach to border security.
"In typical Washington fashion, the federal government has thrust this man-made crisis on states. But for the people we represent, this isn't a political issue — it's a real-life issue," the op-ed said. "It's clear that this administration does not take this issue seriously."
Abbot and Ducey called Homeland Security Secretary Alejandro Mayorkas' statement that the border is closed and secure ''out-of-touch," and were resentful that states have had to activate their National Guards to assist at the border.
They reiterated that border enforcement is a federal responsibility and said they are "requesting federal reimbursement to support this mission to resolve a problem of Washington's creation."
Newsweek reached out to CBP and Abbott for comment.