Gym-goer Killed After Machine Falls on Her While Working Out
A paramedic in St. Charles, Missouri, has died after a gym machine she was using fell on her, according to police.
Dolores "Dolo" Boschert, 23, had been working out at a Club Fitness gym when she somehow became pinned under equipment in the early hours of Tuesday, according to police.
According to NBC affiliate KSDK, another gym user found Boschert and called the police at 2:50 a.m., but she was pronounced dead at the scene.
St. Charles police Captain Ray Floyd told the network: "We believe she either lost her balance or a muscle gave our and she fell forward and the weights she was using pinned her to the floor. We believe she probably died from asphyxiation.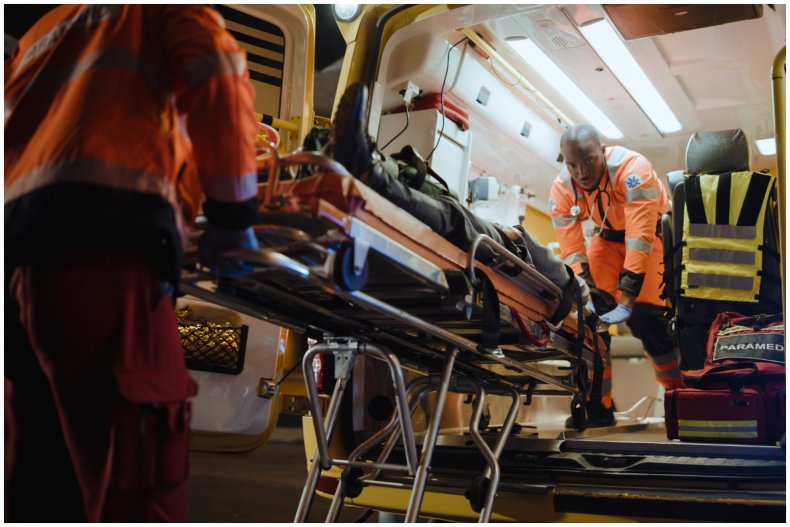 "She was all by herself, there was no one else in the gym. It took about 20 minutes before the next person came in the gym. There are no signs of foul play, we conducted a thorough investigation and we are confident it was an unfortunate accident."
According to KSDK, ambulances, fire trucks and police cars escorted Boschert's remains from the Mid America Transplant Services building to the St. Louis County Medical Examiner's Office on Tuesday night.
She had been voted paramedic of the year earlier this month and had worked at Christian Hospital Emergency Medical Services (EMS) since November 2020, according to chief Brian Hokamp.
He told the network: "She was one of those people who had positive energy, when she walked in a room you knew she was there ... She wanted to take care of the community."
Christian Hospital EMS said in a Facebook post: "Today we lost an amazing person who dedicated years of her life to Christian Hospital EMS.
"We send our deepest condolences to her friends, family and work family. If you're in or around the EMS field, you knew Dolo and her vibrant energy. She always lit up any room she entered with her bright personality and bouncing energy.
"She had the greatest outlook on life and was always able to see the positive in all situations. We are grateful for the memories we made with Dolores that will stick with us the rest of our lives. One of her most recent and most well-deserved accomplishments was receiving Paramedic of the Year this past week."
It concluded: "Please keep her family and our career field in your thoughts and prayers."
Newsweek has contacted Christian Hospital EMS, Club Fitness and St. Charles police for comment.
According to the Insurance Information Institute, there were 377,939 injuries involving exercise equipment in 2020. Of those 66,860 involved people aged between 15 and 24.