What Can You Do With Your Gym Membership If the State Shuts Down Facilities in COVID-19 Emergency Order?
Abrupt announcements about the immediate closure of gyms and other health clubs are leaving many customers wondering how to proceed with their gym memberships, notorious for restrictive clauses and burdensome notice requirements.
The emergency orders from governors in at least 12 states and the District of Columbia—which often included the complete shuttering of dine-in restaurants and movie theaters—have led to gym closures across the country.
The governors of New York, New Jersey and Connecticut announced on Monday that gyms and health clubs in the tri-state area would be closed indefinitely due to the rapid spread of COVID-19.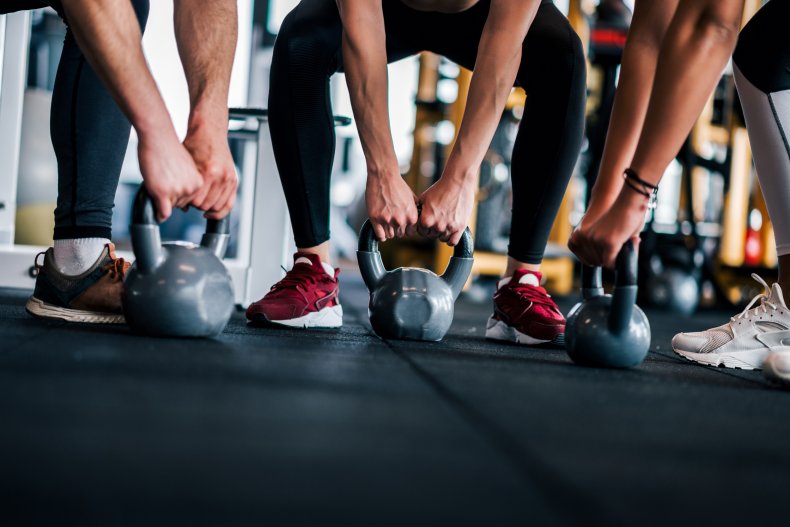 "Gyms oftentimes draft contracts that aren't fair to consumers," Jeremiah Frei-Pearson, a consumer protection attorney in New York, observed.
But there are affirmative steps consumers can take to cancel or modify their pre-existing membership agreements with gyms because of the coronavirus, according to multiple consumer protection attorneys.
Attorney Adam Singer, whose firm advocates on behalf of consumers, said he believes "emphatically" that gyms should not be able to shut down and continue to charge consumers, though they may "probably try to do it anyway." Singer thinks "consumers should resist that."
He laid out three options gym members should consider to avoid being charged for services they cannot receive during the effect of emergency orders.
One thing gym members should do to pursue these options is to call their individual club in order to reach a mutually satisfactory arrangement, to "work it out amicably," he said. Should that fail, Singer advises sending a formal notice to the gym, in compliance with the means of communication spelled out in the membership agreement, stating a proposed resolution.
The first option club members might consider as a resolution is the suspension of dues payments until services can resume, at which point billing would restart.
A second option is the cancelation of the contract entirely, though gyms may not agree to this voluntarily and might need to be forced to oblige through a declaratory judgement from the courts.
However, Frei-Pearson said that some states, such as New York, do offer consumers the right to unilaterally cancel their contracts when gyms are unable to provide services. These laws are not universal, and individuals should consult with an attorney before making decisions that could place them in legal jeopardy. Singer noted that gyms can decide to send unpaid bills to collection, potentially ensnaring consumers with poor credit while the issue is being litigated.
As a third option, gym members might consider accepting a credit for gym time based on the number of days that were paid for but during which facilities were unavailable. Such a credit could be tacked on to the end of a membership agreement.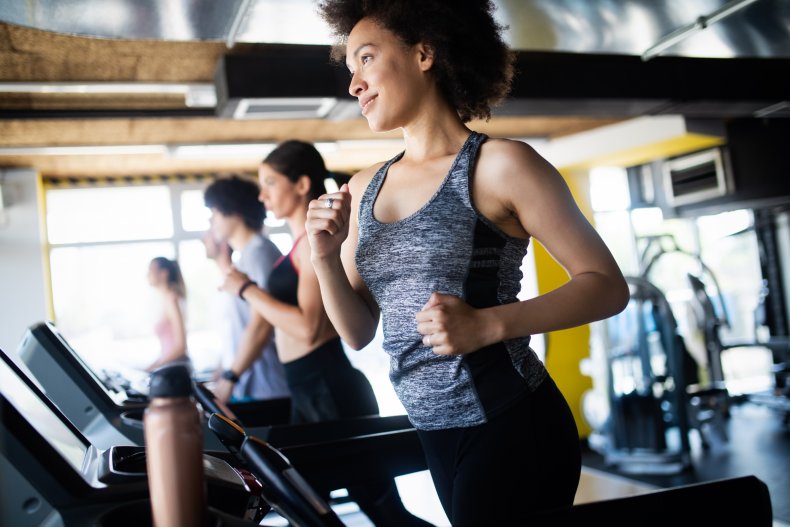 "If you have a conversation with the gym and someone verbally agrees to something, make sure you get it in writing," Frei-Pearson advised.
Newsweek queried numerous gyms, many with locations nationwide, about their policies in states with shutdown orders. Only three chains responded: Crunch, Blink Fitness and Equinox.
Crunch said in a statement that it has put an "indefinite freeze" on memberships impacted by closures and will not be "pursuing any sort of collections on past due balances for members until the clubs reopen."
"Once clubs reopen," the company said, "we will be providing a credit in the form of free time for those that have paid in full or a credit on their next dues payment for any fees paid during the time a club was closed."
This is a policy at their company-owned locations. Guidance at specific franchises might differ.
Blink said that "all memberships have been frozen" in states with mandatory closures, adding that "no members will be charged until the clubs have reopened."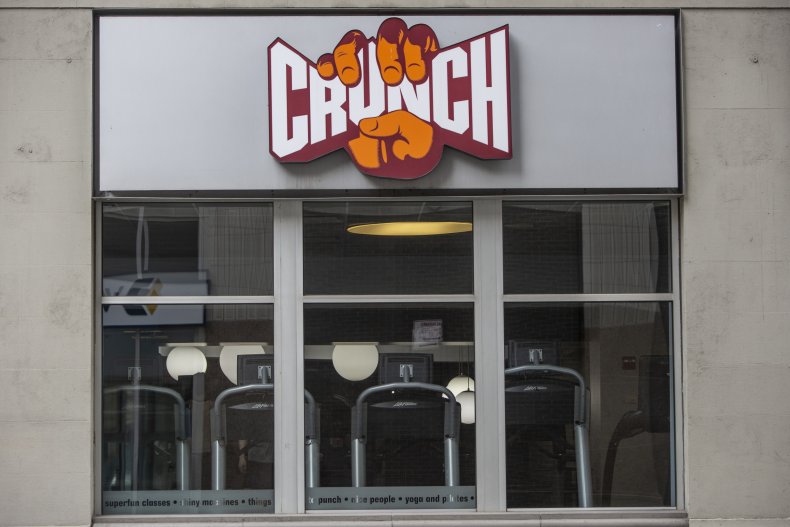 A spokesperson for Equinox, which also owns SoulCycle, told Newsweek that impacted members will have their agreements frozen until facilities reopen. Members will receive credits for canceled services and packages with nearby expiration dates can be extended.
The Connecticut Department of Consumer Protection told Newsweek that its guidance for consumers is two-fold. First, they should contact the individual gym to work out an agreement. Should that fail, they should contact their office.
Other states have consumer protection bureaus and residents can often file complaints with their attorney general for suspected, unscrupulous practices.
Connecticut, for example, has a health club guaranty fund that will issue payments to gym members if facilities go out of business. However, attorney Peter Kochenburger noted that the fund was likely not designed to manage a massive influx of claims stemming from an emergency order.
Dee Pridgen, a professor of contract law at the University of Wyoming, cautioned that consumers might run into hurdles should they try to their escalate grievances to the courts. For example, one legal doctrine could let gyms argue that because the government prevented them from fulfilling their half of the bargain, they should be allowed to continue collecting fees without providing any services in return.
Moreover, many gym memberships have mandatory arbitration clauses that make it difficult to sue in the first place.
Pridgen, a former consumer protection attorney at the Federal Trade Commission, said that, overall, individual state laws "are not going to help that much." While New York and Connecticut have specific remedies available for gym members stuck with defunct contracts, many states do not have industry-specific protections.
In these cases, "the most equitable way to do it," she believes, would be to "divide up the loss." This could involve accepting reimbursement for a portion of the money already sunk into the contract and a partial credit for gym time.
Attorneys told Newsweek that it is important to review in writing any terms offered by gyms to resolve membership issues. They advised that consumers should consider rejecting additional burdens, such as mandatory contract extensions, that are offered as a condition of any such agreement.
"Just re-examine your contracts and your bills and try to protect yourself," Pridgen said. "Try to be careful not to overpay or be talked into some kind of deal that's not good for you. Think twice."
Updated 8:10 p.m. ET, to include comments from an Equinox spokesperson.