Are Gyms Open Today? 4th of July Weekend Hours
Most states have now reopened their gyms following the lifting of lockdown restrictions, so you will likely be able to work out over July 4 weekend. While workout routines may have been disrupted or modified over the past few months, they will not have to be put on pause over the holiday.
Gyms including 24 Hour Fitness, Anytime Fitness, and more have reopened and will be open on July 4. However, it is important to remember that many gyms within chains are managed independently, and therefore, operating hours and holiday hours will vary by location.
Below is a guide to which gyms have started reopening and which are generally likely to be open on July 4, but be sure to check with your local gym for its exact hours.
If your gym isn't open due to the holiday or lockdown restrictions, many gyms are offering online classes or workout videos, so you can keep your routine going until they reopen.
States Where Gyms are Closed
As of July 1, according to The New York Times, gyms are closed in the following states:
Arizona
Massachusetts
New Jersey
New York
North Carolina
Oregon
Gyms Open on July 4
24 Hour Fitness
Anytime Fitness
Club One
Crunch Fitness
Equinox Fitness
LA Fitness
Orangetheory Fitness
Planet Fitness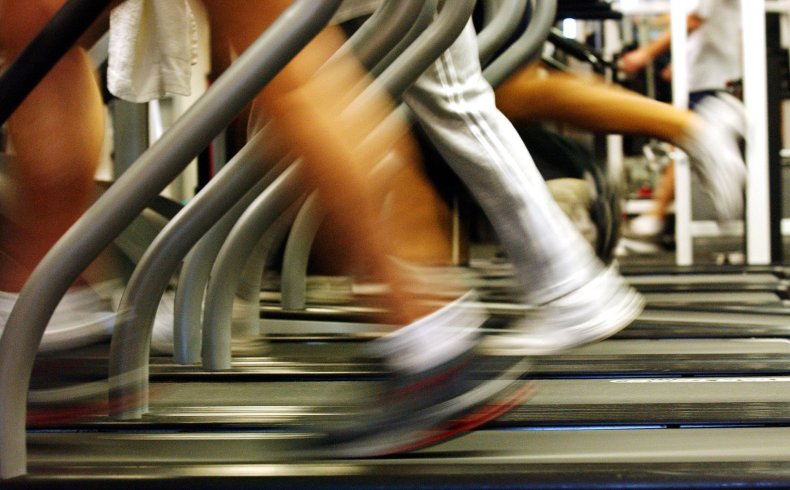 24 Hour Fitness
24 Hour Fitness gyms are generally open 24 hours a day, but as they start to reopen following lockdown, 24 Hour Fitness gyms will be open from 5 a.m. to 9 p.m. daily, and from 5 a.m. to 10:30 p.m. in some regions. Opening hours may be reduced further on July 4 depending on location so contact your local gym for more information.
Gym goers will need to book a gym reservation ahead of time to help with gym capacity and social distancing. Gyms will be open for 60 minutes or 90 minutes at a time and will be closed for cleaning for 30 minutes between each session.
Anytime Fitness
Anytime Fitness gyms are each owned and managed independently, so opening hours and holiday hours will vary by location. Check with your local Anytime Fitness gym to see whether or not it is open on July 4.
Club One
Like Anytime Fitness, Club One runs each location independently from one another so operating hours will vary. Club One is generally open 24/7 with staff on-site from 7 a.m. until 7 p.m.
Crunch Fitness
Crunch Fitness has a list of which gyms have reopened on its website, with hours varying by location. Holiday hours at Crunch Fitness may vary too.
Equinox Fitness
Equinox Fitness has listed which clubs are reopening on its website, along with new house rules surrounding social distancing and cleanliness that members must follow. Advanced booking will also be required.
LA Fitness
LA Fitness gyms have started reopening, but check with your local gym for its opening hours as they vary by location, and holiday hours, including July 4, may vary too.
Orangetheory Fitness
Orangetheory Fitness has opened some locations, and you can find out if yours is included on the Orangetheory Fitness website, and whether or not it will be open on July 4. Once gyms open, all staff will be wearing masks, but requirements for members will vary based on local guidelines.
Planet Fitness
Planet Fitness has started reopening its gyms, though hours vary by location. Therefore, check with your local gym to find out its operating hours on July 4.