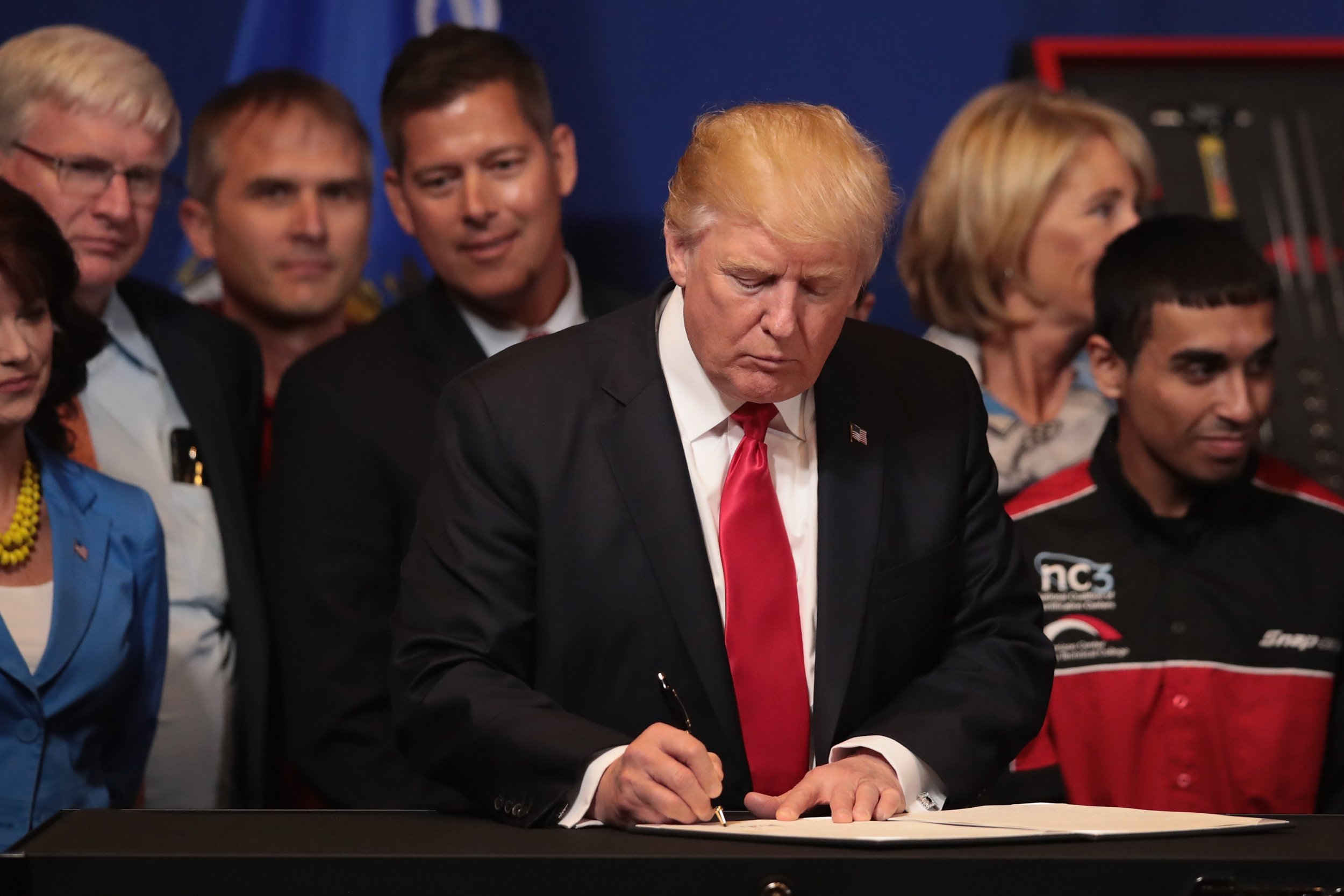 A high number of H-1B visa petitions are expected to be filed with the federal government as President Donald Trump considers a proposal that would block visa extensions for highly skilled workers awaiting their green card approvals.
Related: H-1B Visas Would Not Be Extended Under Trump's Latest Proposal, Reports Say
"Volume is expected to be high again this year, in part because of the usual factors such as skills shortages, a strong economy and low unemployment," the immigration law firm Berry Appleman & Leiden wrote in a newsletter on Wednesday.
Trump administration officials beginning late last year reportedly started looking into the proposal that could cause thousands of mostly Indian workers to be deported.
It seems unlikely that the administration will have sufficient time to make major changes to the H-1B filing or distribution process before the fiscal year 2019 cap season, according to the law firm.
Petitions numbers "will almost certainly exceed" annual caps within week one of the filing period as has been the case for the past five years, the firm stated, and encouraged employers to be ready to apply by the first day April 2.
The annual cap for H-1B visas is 85,000 and U.S. Citizenship and Immigration Services (USCIS) uses a computer-generated lottery to choose petitions.
Tech giants and large corporations have argued the annual cap should be raised because the pool of highly skilled workers in the U.S. isn't big enough, while H-1B visa critics say companies abuse the program and outsource work, causing many Americans to lose out on work.
USCIS is considering "a number of policy and regulatory changes to carry out the President's Buy American, Hire American Executive Order, including a thorough review of employment-based visa programs," a spokesman for the agency Jonathan Withington said last month.
But after backlash from business leaders in the U.S. and India and lawmakers to reports that a change in the H-1B visa extension policy was being considered, officials seemed to distance themselves from the proposal.
"USCIS is not considering a regulatory change that would force H-1B visa holders to leave the United States by changing our interpretation of section 104(c) of AC-21, which provides for H-1B extensions beyond the 6-year limit," Withington said earlier this month.
"Even if it were, such a change would not likely result in these H-1B visa holders having to leave the United States because employers could request extensions in one-year increments under section 106(a)-(b) of AC21 instead," he said.