H-1B Visa Crackdown: DOJ Charges CEO With Fraud on Nearly 200 Applications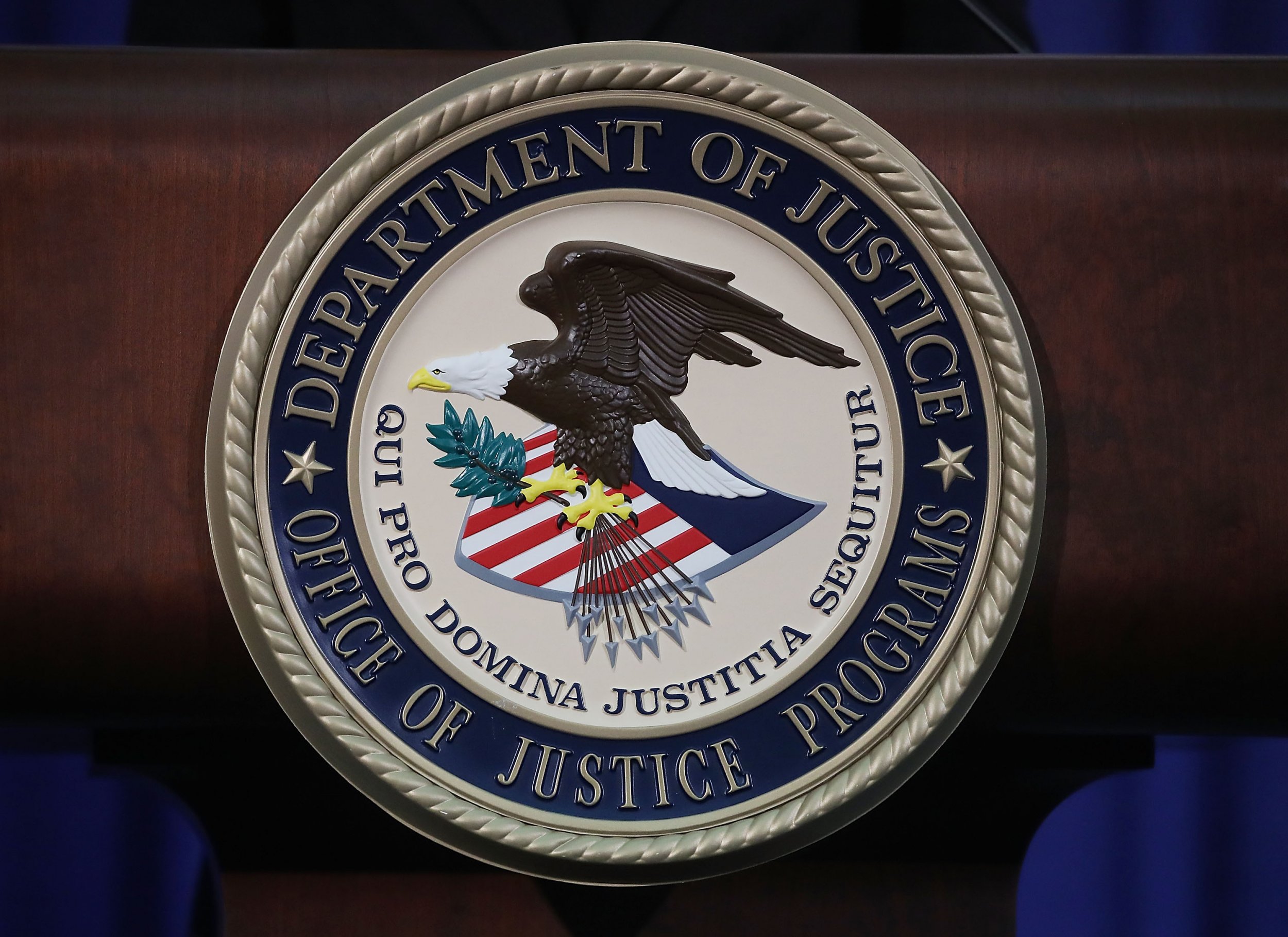 The U.S. Department of Justice has charged a Seattle-area CEO with visa fraud, accusing him of abusing the country's H-1B visa program by using falsified documents to hire as many as 200 foreign workers.
The DOJ filed visa fraud charges against Pradyumna Kumar Samal on Friday, August 24, in the U.S. District Court for the Western District of Washington. He is CEO of two technology firms in Redmond, Washington; one Divensi, an IT services firm, and the other Azimetry, a geospatial data processing company.
In its complaint, the DOJ asserts that Samal, 49, "knowingly" used a "bench and switch" tactic to get H-1B visas, which are meant to allow U.S. companies to hire highly skilled foreign professionals in industries where there are shortages of qualified American workers.
The government alleges that Samal, who was arrested at Seattle-Tacoma International Airport as he got off an international flight on Tuesday, fabricated projects that he claimed would require the short-term employment of foreign workers, going so far as to include fake letters from corporate clients to corroborate his claim.
The DOJ asserts that the projects did not actually exist and that the letters themselves had not been written by real clients. Once the worker was granted an H-1B visa, the DOJ alleges that they would be assigned to projects different than the ones initially listed on Samal's visa application.
"The forged documents included forged letters and fraudulent statements of work, which appeared as if they had been signed by senior executives," the DOJ said in a statement.
"After [the U.S. Citizenship and Immigration Services agency] relied on the false representations and approved the applications, SAMAL's companies 'benched' the foreign nationals," it said, meaning workers were left "unpaid…until and unless they were able to place those employees at actual end clients."
If found guilty of the charges, Samal could face up to 10 years in prison and a $250,000 fine, according to the DOJ.
Speaking with The Seattle Times, Samal's lawyer, Diane Butler of the Davis Wright Tremaine law firm, disputed the DOJ's claims, arguing that workers would have been assigned to different projects due to changing company needs between the time an H-1B visa application is filed and a worker's actual start date.
Butler said that the charges laid against her client only "reflect the current hostility toward business immigration in a zero-tolerance environment," in an apparent reference to the Trump administration's ongoing crackdown on immigration in the U.S.
"Companies like [Samal's] have helped keep the economy vibrant by providing H-1B tech workers for short-term projects," she argued.
The government's claim, written by Special Agent Richard Lin, states that the Department of State and the Department of Homeland Security had been investigating Samal's two companies for "committing suspected acts of visa fraud" since 2015, however.
"The suspected fraud arises out of more than 100 petitions for non-immigrant workers…filed with the United States Citizenship and Immigration Service," the claim states.
The DOJ has said that number could be even higher, claiming "nearly 200 workers may have been brought in under the phony applications."
The department said workers applying for visas were also required to pay Divensi and Azimetry a partially refundable fee, which sometimes was as high as $5,000, in order for the company to sponsor their applications.
It said an investigation is also still underway into additional applications made by the company from 2016 to 2017.
Read more: H-1B visa premium processing fast-track program on hold until 2019
Samal's charges were laid just before USCIS announced that it will be extending and expanding a temporary suspension of premium processing for H-1B visa applicants, causing delays until around February 2019.
The agency has said the decision to extend the suspension was made as part of its efforts to clear a "backlog" in its application system for the highly sought-after visas.
The suspension had previously been expected to last until September 10, 2018. However, USCIS said it expects the extension to last until at least February 19, 2019.