H-1B Visa Holders Will Not Be Forced to Leave U.S., Immigration Services Says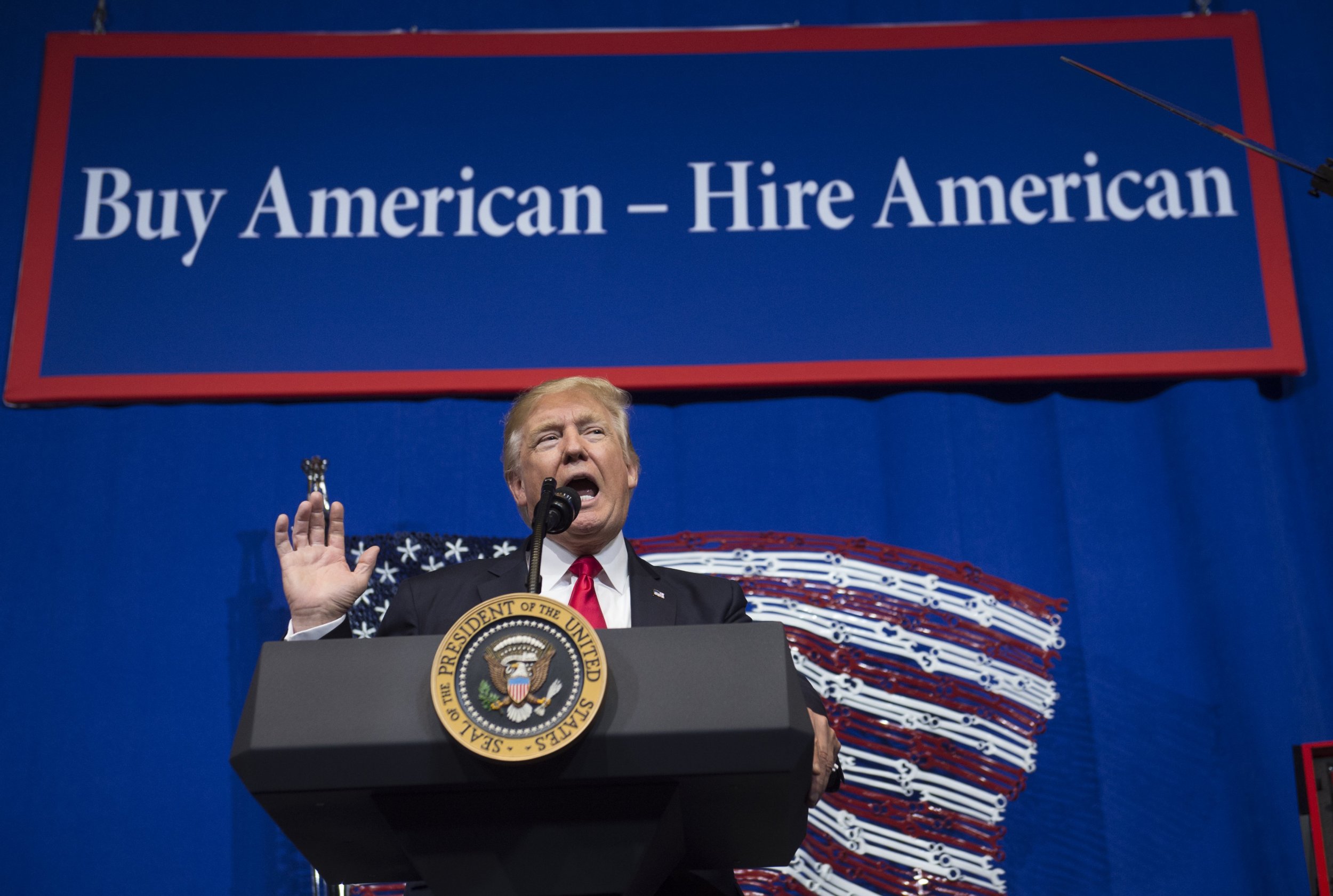 Updated I The Trump administration appears to be distancing itself from claims it has been considering ending the practice of extending H-1B visas during the green card application process.
If the proposed change—which was first announced as part of Trump's "Buy American, Hire American" plan on the 2016 election campaign trail—were approved, it could potentially see hundreds of thousands of predominantly Indian H-1B visa holders forced to leave the U.S.
However, Jonathan Withington, chief of media relations of the U.S. Citizenship and Immigration Services (USCIS), said that while the agency is examining other potential policy changes as part of the "Buy American, Hire American" executive order signed by the president last April, the H-1B extension policy was not expected to change.
"The agency is considering a number of policy and regulatory changes to carry out the president's 'Buy American, Hire American' executive order, including a thorough review of employment-based visa programs," Withington told Newsweek.
"We are not at liberty to discuss any part of the predecisional processes; however, all proposed rules publish in the federal register, and USCIS posts all policy memoranda on our website," he said.
"What we can say, however, is that USCIS is not considering a regulatory change that would force H-1B visa holders to leave the United States by changing our interpretation of section 104(c) of AC-21, which provides for H-1B extensions beyond the 6-year limit."
"Even if it were, such a change would not likely result in these H-1B visa holders having to leave the United States because employers could request extensions in one-year increments under section 106(a)-(b) of AC21 instead," he added.
Related: H-1B visa rules: U.S. lawmakers oppose "draconian" proposed changes that will "tear families apart"
The statement comes following backlash from lawmakers and business leaders in both the U.S. and India to reports that the Trump administration was considering changing its visa extension policy.
Immigration Voice, an advocacy group campaigning on behalf of H-1B workers, said it was "ecstatic" over the news that USCIS is not planning on changing its H-1B extension program.
"This is a GREAT development," the group said on its Facebook page, adding: "We thank USCIS [for making] the right decision."
It warned, however, that members should "remain alert and remain active" in pushing for Fairness for High-Skilled Immigrants bill H.R. 392, claiming: "USCIS will not stop in looking for reasons to deny individual renewal applications."
The bill seeks to amend the Immigration and Nationality Act to eliminate the U.S.'s per country limitation for employment-based immigrants, as well as to increase the per country limitation for family-based immigrants from 7 percent to 15 percent of the total number of family-sponsored visas.
Data published by USCIS shows that around a quarter of all H-1B petitions filed in 2017 did not receive approval. Of the 404,087 applications received, 298,445 (73 percent) were approved, compared with 348,162 (87.2 percent) of 399,349 received in 2016.
The data also showed that H-1B petitions received by the agency between financial years 2007 to 2017 were predominantly filed on behalf of beneficiaries born in India, with more than 2.2 million petitions for Indian-born applicants received.
More than 301,400 applications were filed for beneficiaries born in China. Applicants born in Canada, the Philippines and South Korea were also high on the list, though with much lower numbers, below 90,000.
This story has been updated with more information about Fairness for High-Skilled Immigrants bill H.R. 392.