Mitt Romney Is Considering a Third Presidential Run: Report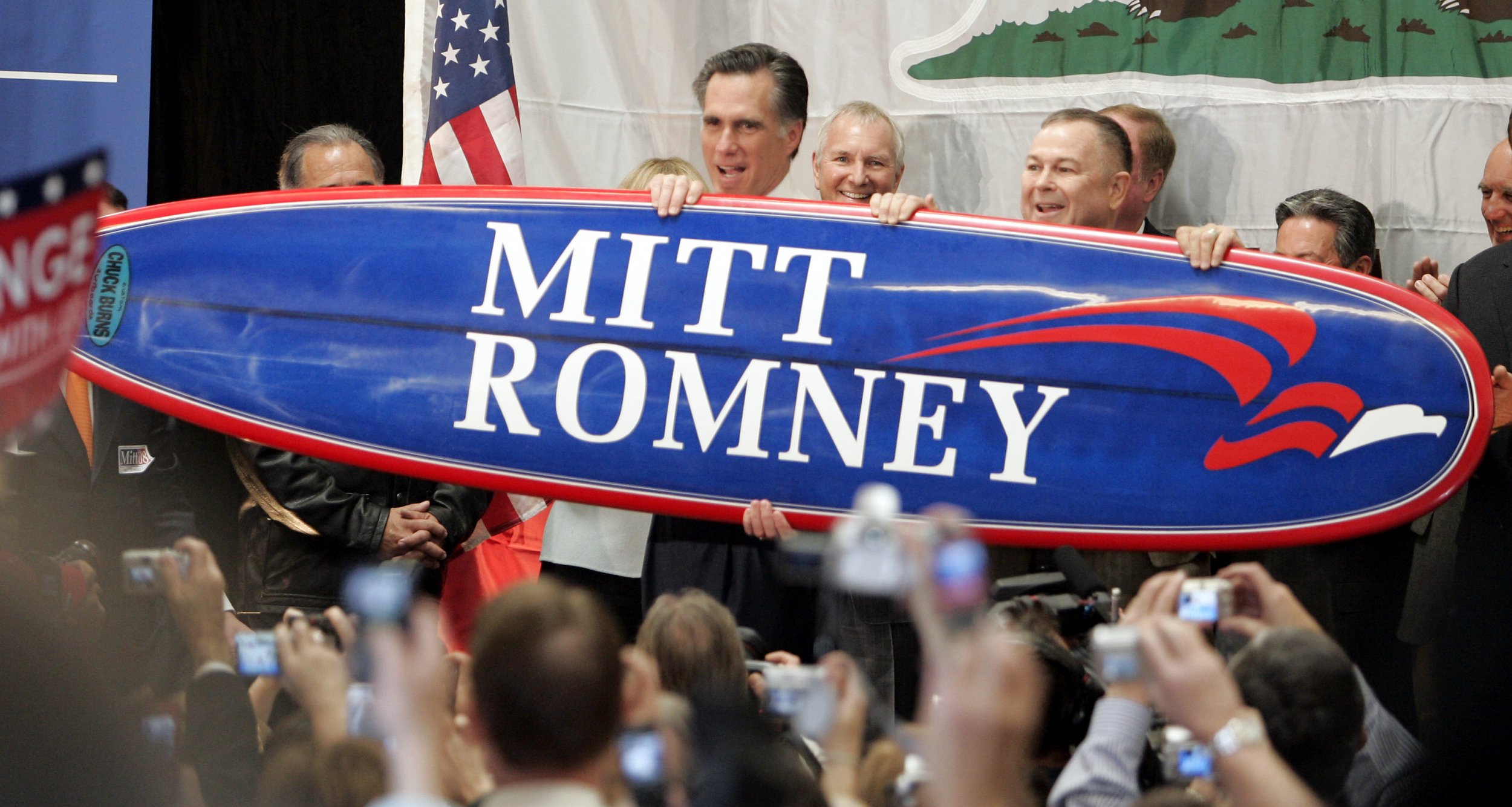 Mitt Romney told a meeting of donors Friday that he is considering a third presidential run, The Wall Street Journal reports. If Romney does decide to run, it would be his third attempt at the presidency. He lost the Republican Party's nomination to John McCain in 2008 and as the party's nominee in 2012, lost to incumbent Democratic President Barack Obama.
Romney's remarks came during a meeting with donors in downtown Manhattan on Friday, the Journal reports.
A Fox News poll from December 2014 showed Romney at the front of the pack of potential GOP nominees, followed by Jeb Bush, Chris Christie and Rand Paul. Most polls have not included Romney, as most analysts predicted he would not run.
Last December, former Florida Governor Jeb Bush said he planned to "actively explore" a 2016 bid.
Romney, 67, is a practicing Mormon, a father of five, and a grandfather of 22.
Most analysts predict that former U.S. Senator and Secretary of State Hillary Clinton will receive the 2016 nod from Democrats. A recent CNN poll has her in the lead by 57 points. So far, no pollsters have conducted polls of how Romney might fare against Clinton, but other possible GOP contenders face an uphill battle, with Hillary winning by double digits in most estimates.
Although Clinton has not announced her intentions to run, an anti-Hillary "infomercial" was released Thursday on a website paid for by the Republican National Committee.