Donald Trump Says He'll Reform H-1B Visa Program, but So Far He's Made It More Restrictive to Immigrant Workers
As the partial shutdown of the federal government wraps up its third week, President Donald Trump suggested that he would be willing to compromise on a legal path to citizenship for H1-B visa holders.
However, the president was vague about his intentions, and a path to citizenship for foreigners here on temporary, speciality work visas would almost certainly require Congressional approval.
"H1-B holders in the United States can rest assured that changes are soon coming which will bring both simplicity and certainty to your stay, including a potential path to citizenship," the president tweeted Friday. "We want to encourage talented and highly skilled people to pursue career options in the U.S."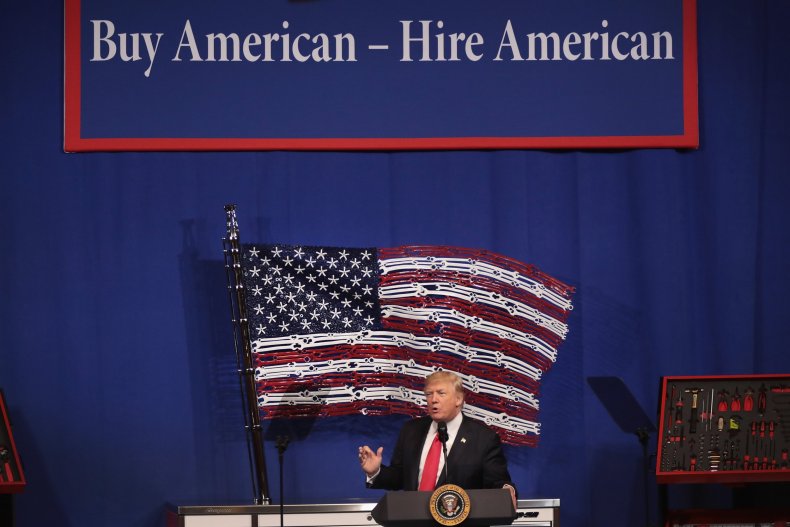 H1-B visas are granted to workers with specialized skills and bachelor's degrees who have obtained corporate sponsorship. The visas are valid for three years, and recipients are currently permitted to apply for permanent residency but not citizenship. In the past, the president worked to make it more difficult for H1-B visa holders to enter and stay in the country.
In November 2018, the president's Department of Homeland Security moved to reform the H1-B visa program under the directive of Trump's "Buy American, Hire American" strategy. There are currently 65,000 H-1B visas granted each year, and another 20,000 are given to people who hold advanced degrees from American universities. The change would place advanced degree-holders into that initial 65,000 cap and allow U.S. Citizenship and Immigration Services to hand-select the remaining 20,000 recipients.
The president also expressed a desire to increase the minimum salaries paid out to H1-B visa holders to encourage U.S. companies to hire Americans ahead of foreigners. "This will improve the number of black, Hispanic and female workers in Silicon Valley who have been passed over in favor of the H-1B program," a spokesperson for his campaign wrote in 2015.
The president did not elaborate on any of his plans for H1-B reforms, and the White House did not immediately respond to requests for comment. The language in the president's tweet, however, was similar to his previous plans that worked to limit the program. "I've seen this language from DHS officials. It is always bad for people using the program, but hope springs eternal," Leon Fresco, a former Department of Justice immigration attorney, told Axios.
Chad Graham, a work-based immigration lawyer at law firm Graham Adair, told the San Francisco Chronicle that Trump had likely confused the "path to citizenship" with "path to permanent residency" in his tweet, and that in reality the president was not planning any new regulation.