Haass: Time to Draw Down in Afghanistan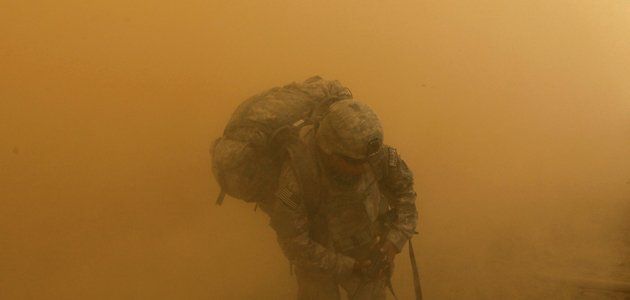 GOP chairman Michael Steele was blasted by fellow Republicans recently for describing Afghanistan as "a war of Obama's choosing," and suggesting that the United States would fail there as had many other outside powers. Some critics berated Steele for his pessimism, others for getting his facts wrong, given that President George W. Bush ordered the invasion of Afghanistan soon after 9/11. But Steele's critics are the ones who are wrong: the RNC chair was more correct than not on the substance of his statement, if not the politics.
The war being waged by the United States in Afghanistan today is fundamentally different and more ambitious than anything carried out by the Bush administration. Afghanistan is very much Barack Obama's war of choice, a point that the president underscored recently by picking Gen. David Petraeus to lead an intensified counterinsurgency effort there. After nearly nine years of war, however, continued or increased U.S. involvement in Afghanistan isn't likely to yield lasting improvements that would be commensurate in any way with the investment of American blood and treasure. It is time to scale down our ambitions there and both reduce and redirect what we do.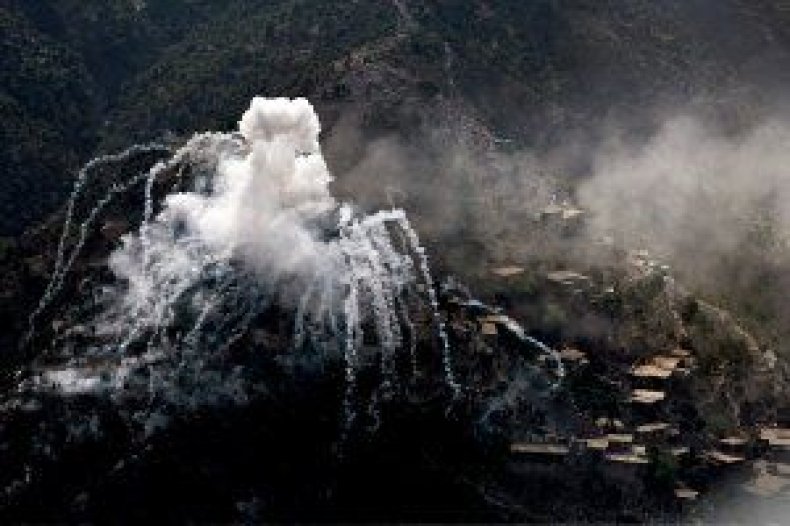 The first thing we need to recognize is that fighting this kind of war is in fact a choice, not a necessity. The United States went to war in October 2001 to oust the Taliban government, which had allowed Al Qaeda to operate freely out of Afghanistan and mount the 9/11 attacks. The Taliban were routed; members of Al Qaeda were captured or killed, or escaped to Pakistan. But that was a very different war, a necessary one carried out in self-defense. It was essential that Afghanistan not continue to be a sanctuary for terrorists who could again attack the American homeland or U.S. interests around the world.
The Bush administration was less clear on what to do next. Working in the State Department at the time, I was appointed by President Bush as the U.S. government's coordinator for the future of Afghanistan. At a National Security Council meeting chaired by the president in October 2001, I was the one arguing that once the Taliban were removed from power there might be a short-lived opportunity to help establish a weak but functional Afghan state. There and at subsequent meetings I pressed for a U.S. military presence of some 25,000–30,000 troops (matched by an equal number from NATO countries) to be part of an international force that would help maintain order after the invasion and train Afghans until they could protect themselves.
My colleagues in the Bush administration had no interest in my proposal. The consensus was that little could be accomplished in Afghanistan given its history, culture, and composition, and that there would be little payoff beyond Afghanistan even if things there went better than expected. They had no appetite for on-the-ground nation building. The contrast with subsequent policy toward Iraq, where officials were prepared to do a great deal because they hoped to create a potential model for change throughout the Middle East, could hardly be more stark.
As a result, the United States decided not to follow up its ouster of the Taliban with anything ambitious. U.S. troop levels did top out at about 30,000, but most of those just hunted the handful of Al Qaeda who remained. The United States never joined the international force sent to stabilize Afghanistan and in fact limited its size and role.
By the time Obama became president in 2009, the situation inside Afghanistan was fast deteriorating. The Taliban were regaining a foothold. There was concern in Washington that if left unchecked they could soon threaten the existence of the elected government in Kabul headed by Hamid Karzai. Trends were judged to be so bad that the president ordered 17,000 more American combat troops to Afghanistan even before the first review he'd ordered up was finished.
Since then Obama has had several opportunities to reassess U.S. goals and interests in Afghanistan, and in each instance he has chosen to escalate. Upon completion of that first review in March 2009, he declared that the U.S. mission would henceforth be "to disrupt, dismantle, and defeat Al Qaeda in Pakistan and Afghanistan, and to prevent their return to either country in the future." But in reality the U.S. objective went beyond taking on Al Qaeda; the president announced in those same remarks that the additional U.S. troops being sent to Afghanistan would "take the fight to the Taliban in the south and the east, and give us a greater capacity to partner with Afghan security forces and to go after insurgents along the border." In short, the return of the Taliban was equated with the return of Al Qaeda, and the United States became a full protagonist in Afghanistan's civil war, supporting a weak and corrupt central government against the Taliban. Another 4,000 U.S. troops were sent, to train Afghan soldiers.
Just five months later, a second, more extensive policy review was initiated. This time the president again described U.S. goals in terms of denying Al Qaeda a safe haven in Afghanistan, but again he committed the United States to something much more: "We must reverse the Taliban's momentum and deny it the ability to overthrow the government. And we must strengthen the capacity of Afghanistan's security forces and government so that they can take lead responsibility for Afghanistan's future."
The decisions that flowed from this were equally contradictory. On the one hand, another 30,000 U.S. troops were pledged, both to warn the Taliban and to reassure the shaky government in Kabul. Yet the president also promised that "our troops will begin to come home" by the summer of 2011—to light a fire under that same government, as well as to placate antiwar sentiment at home.
Today the counterinsurgency strategy that demanded all those troops is clearly not working. The August 2009 election that gave Karzai a second term as president was marred by pervasive fraud and left him with less legitimacy than ever. While the surge of U.S. forces has pushed back the Taliban in certain districts, the Karzai government has been unable to fill the vacuum with effective governance and security forces that could prevent the Taliban's return. So far the Obama administration is sticking with its strategy; indeed, the president went to great lengths to underscore this when he turned to Petraeus to replace Gen. Stanley McChrystal in Kabul. No course change is likely until at least December, when the president will find himself enmeshed in yet another review of his Afghan policy.
This will be Obama's third chance to decide what kind of war he wants to fight in Afghanistan, and he will have several options to choose from, even if none is terribly promising. The first is to stay the course: to spend the next year attacking the Taliban and training the Afghan Army and police, and to begin reducing the number of U.S. troops in July 2011 only to the extent that conditions on the ground allow. Presumably, if conditions are not conducive, Petraeus will try to limit any reduction in the number of U.S. troops and their role to a minimum.
This approach is hugely expensive, however, and is highly unlikely to succeed. The Afghan government shows little sign of being prepared to deliver either clean administration or effective security at the local level. While a small number of Taliban might choose to "reintegrate"—i.e., opt out of the fight—the vast majority will not. And why should they? The Taliban are resilient and enjoy sanctuary in neighboring Pakistan, whose government tends to view the militants as an instrument for influencing Afghanistan's future (something Pakistan cares a great deal about, given its fear of Indian designs there).
The economic costs to the United States of sticking to the current policy are on the order of $100 billion a year, a hefty price to pay when the pressure to cut federal spending is becoming acute. The military price is also great, not just in lives and matériel but also in distraction at a time when the United States could well face crises with Iran and North Korea. And the domestic political costs would be considerable if the president were seen as going back on the spirit if not the letter of his commitment to begin to bring troops home next year.
At the other end of the policy spectrum would be a decision to walk away from Afghanistan—to complete as quickly as possible a full U.S. military withdrawal. Doing so would almost certainly result in the collapse of the Karzai government and a Taliban takeover of much of the country. Afghanistan could become another Lebanon, where the civil war blends into a regional war involving multiple neighboring states. Such an outcome triggered by U.S. military withdrawal would be seen as a major strategic setback to the United States in its global struggle with terrorists. It would also be a disaster for NATO in what in many ways is its first attempt at being a global security organization.
There are, however, other options. One is reconciliation, a fancy word for negotiating a ceasefire with those Taliban leaders willing to stop fighting in exchange for the chance to join Afghanistan's government. It is impossible, though, to be confident that many Taliban leaders would be prepared to reconcile; they might decide that time is on their side if they only wait and fight. Nor is it likely that the terms they would accept would in turn be acceptable to many Afghans, who remember all too well what it was like to live under the Taliban. A national-unity government is farfetched.
One new idea put forward by Robert Blackwill, a former U.S. ambassador to India, is for a de facto partition of Afghanistan. Under this approach, the United States would accept Taliban control of the Pashtun-dominated south so long as the Taliban did not welcome back Al Qaeda and did not seek to undermine stability in non-Pashtun areas of the country. If the Taliban violated these rules, the United States would attack them with bombers, drones, and Special Forces. U.S. economic and military support would continue to flow to non-Pashtun Afghans in the north and west of the country.
This idea has its drawbacks as well as appeal. A self-governing "Pashtunistan" inside Afghanistan could become a threat to the integrity of Pakistan, whose own 25 million Pashtuns might seek to break free to form a larger Pashtunistan. Any partition would also be resisted by many Afghans, including those Tajik, Baluchi, and Hazara minorities living in demographic "islands" within the mostly Pashtun south, as well as the Tajiks, Uzbeks, and others elsewhere in the country who want to keep Afghanistan free of Taliban influence. And even many Pashtuns would resist for fear of the harsh, intolerant rule the Taliban would impose if given the chance.
Another approach, best termed "decentralization," bears resemblance to partition but also is different in important ways. Under this approach, the United States would provide arms and training to those local Afghan leaders throughout the country who reject Al Qaeda and who do not seek to undermine Pakistan. Economic aid could be provided to increase respect for human rights and to decrease poppy cultivation. There would be less emphasis on building up a national Army and police force.
The advantage of this option is that it works with and not against the Afghan tradition of a weak ruling center and a strong periphery. It would require revision of the Afghan Constitution, which as it stands places too much power in the hands of the president. The United States could leave it to local forces to prevent Taliban inroads, allowing most U.S. troops to return home. Leaders of non-Pashtun minorities (as well as anti-Taliban Pashtuns) would receive military aid and training. The result would be less a partition than a patchwork quilt. Petraeus took a step in this direction last week by gaining Karzai's approval for the creation of new uniformed local security forces who will be paid to fight the insurgents in their communities.
Under this scenario, the Taliban would likely return to positions of power in a good many parts of the south. The Taliban would know, however, that they would be challenged by U.S. air power and Special Forces (and by U.S.-supported Afghans) if they attacked non-Pashtun areas, if they allowed the areas under their control to be used to supply antigovernment forces in Pakistan, or if they worked in any way with Al Qaeda. There is reason to believe that the Taliban might not repeat their historic error of inviting Al Qaeda back into areas under their control. Indeed, the United States should stop assuming that the two groups are one and the same and instead start talking to the Taliban to underscore how their interests differ from Al Qaeda's.
Again, there are drawbacks. This approach would be resisted by some Afghans who fear giving away too much to the Taliban, and by some Taliban who don't think it gives enough. The Karzai government would oppose any shift in U.S. support away from the central government and toward village and local leaders. Fighting would likely continue inside Afghanistan for years. And again, areas reclaimed by the Taliban would almost certainly reintroduce laws that would be antithetical to global norms for human rights.
So what should the president decide? The best way to answer this question is to return to what the United States seeks to accomplish in Afghanistan and why. The two main American goals are to prevent Al Qaeda from reestablishing a safe haven and to make sure that Afghanistan does not undermine the stability of Pakistan.
We are closer to accomplishing both goals than most people realize. CIA Director Leon Panetta recently estimated the number of Al Qaeda in Afghanistan to be "60 to 100, maybe less." It makes no sense to maintain 100,000 troops to go after so small an adversary, especially when Al Qaeda operates on this scale in a number of countries. Such situations call for more modest and focused policies of counterterrorism along the lines of those being applied in Yemen and Somalia, rather than a full-fledged counterinsurgency effort.
Pakistan is much more important than Afghanistan given its nuclear arsenal, its much larger population, the many terrorists on its soil, and its history of wars with India. But Pakistan's future will be determined far more by events within its borders than those to its west. The good news is that the Army shows some signs of understanding that Pakistan's own Taliban are a danger to the country's future, and has begun to take them on.
All this argues for reorienting U.S. Afghan policy toward decentralization—providing greater support for local leaders and establishing a new approach to the Taliban. The war the United States is now fighting in Afghanistan is not succeeding and is not worth waging in this way. The time has come to scale back U.S. objectives and sharply reduce U.S. involvement on the ground. Afghanistan is claiming too many American lives, requiring too much attention, and absorbing too many resources. The sooner we accept that Afghanistan is less a problem to be fixed than a situation to be managed, the better.
Haass, president of the Council on Foreign Relations, is the author of War of Necessity, War of Choice: A Memoir of Two Iraq Wars.