Hack Reveals Cops' Disciplinary Records Hidden From Public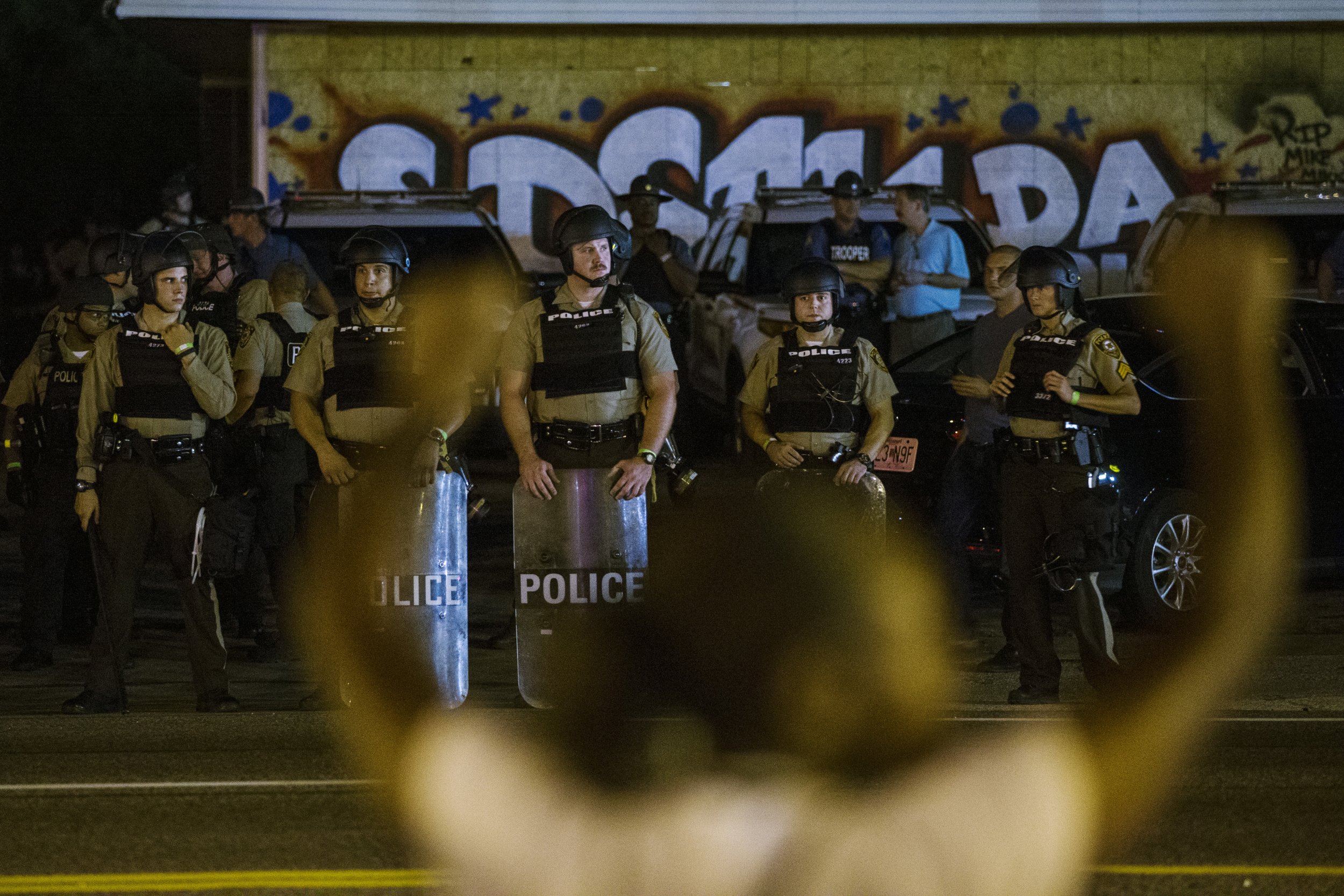 A hack last week into the servers of the nation's largest law enforcement union resulted in the leak of hundreds of contracts from U.S. police departments. And now, an analysis by The Guardian shows that 30 percent of the 67 contracts the newspaper reviewed contain clauses that officer disciplinary records be kept from the public.
The documents include agreements that "slow down misconduct investigations, prevent public access to complaints and disciplinary records, and enable the destruction of complaints and disciplinary records after a negotiated period of time," The Guardian reports. In Independence, Missouri, for instance, an officer involved in a 2007 shooting could not be interrogated for at least 12 hours, unless there was reasonable suspicion or probable cause that a crime had been committed, according to the department's contract.
As public documents, many of the contracts that were taken from the servers of the Fraternal Order of Police (FOP) and leaked to the Web Thursday were already online, either through the police department's or city's website. If the records are not already posted, they can be requested through freedom of information laws—though that is a more time-consuming process.
Samuel Walker, a professor of criminology at the University of Nebraska, Omaha, tells Newsweek that the contracts contain what he considers to be unfair "special privileges" for police. He emphasized the fact that prior to last week's hack, much of this information was already available.
"It was always there, but nobody paid close attention to it," he says. "What is new and important is that this has gotten so much public attention."
"We have a combination of very aggressive police unions and negotiations and irresponsible elected public officials. Mayors and city councils really haven't paid attention to it," says Walker. "They've really been focused on the financial issues, which is the immediate cost, and they've traded away these management issues."
Contracts for police departments across the country also include expungement clauses, which allow for the removal of records of investigations and reprimands placed upon officers. Speaking to The Guardian, FOP President Chuck Canterbury said that officers' career advancement can be negatively affected by their disciplinary files. "People make mistakes and if they learn from them, they should be removed," he said. "This is standard HR practice."
James Pasco, the executive director of the FOP, told Newsweek that the true concern behind negotiating such clauses is concern over officers' due process rights. But Walker says these types of negotiations go above the privileges other employees enjoy.
"If any employee anywhere is found to be engaged in serious misconduct, that should affect that person's career," Walker says. He adds that Baltimore—where several police officers are facing trials over the death of Freddie Gray—has one of the more shocking contracts, which gives a 10-day waiting period before an officer can be questioned over misconduct.
"We're in the middle of what I call a national police crisis," says Walker.
Pasco told Newsweek that he is less concerned about the contracts falling into the public eye than he is about other information accessed in the breach—though he would not elaborate.
On Thursday, The Guardian reported that the hacker's trove also included the names and addresses of officers, as well as threads from the FOP's member-only online forum, which contains posts critical of President Barack Obama, Supreme Court Justice Sonia Sotomayor and "illegals" who are in the U.S. without documentation.