Hacker Group Anonymous Announces ISIS 'Trolling' Day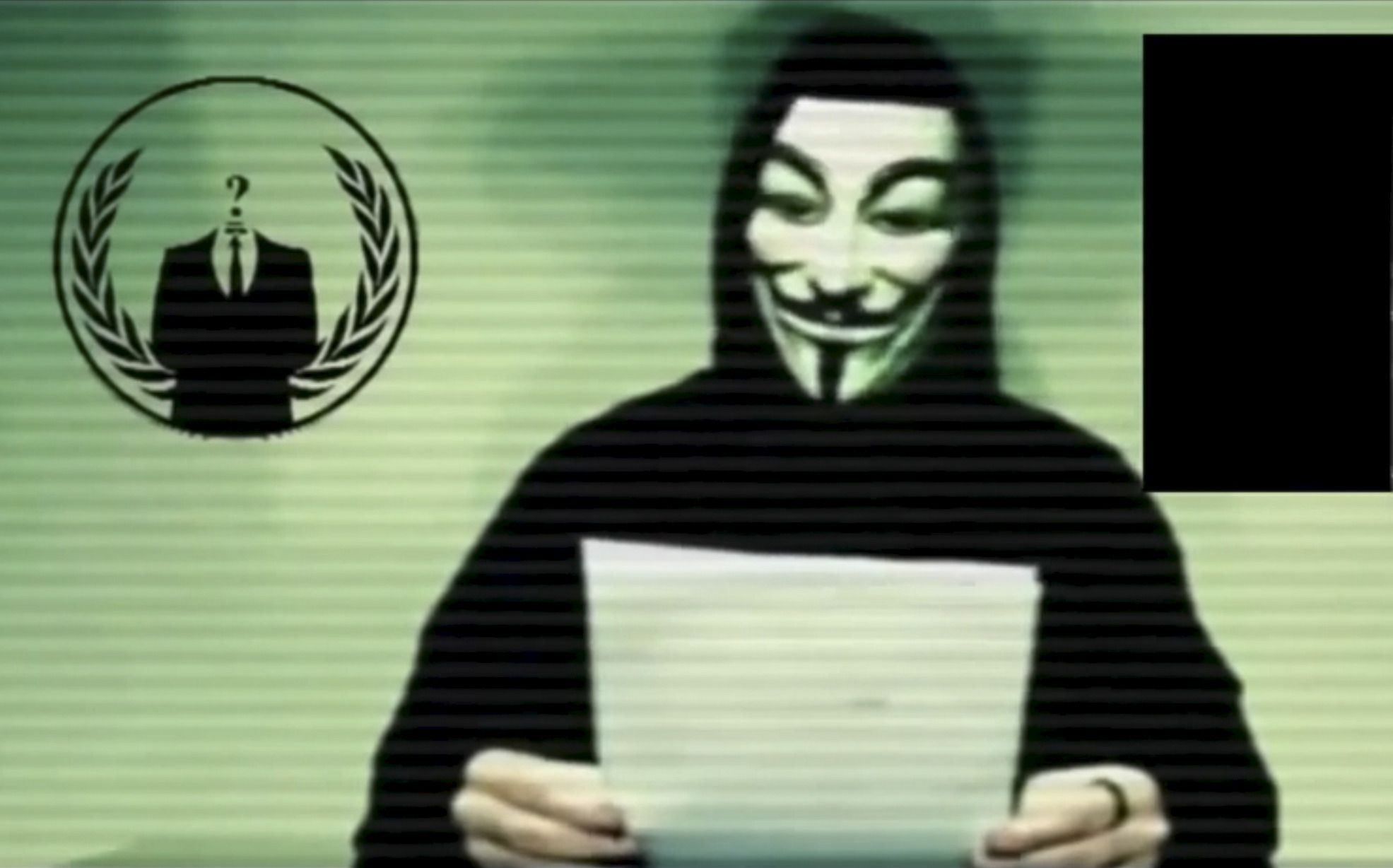 Updated | Members of Internet activist group Anonymous have asked online followers to take part in a "trolling" day against the Islamic State militant group (ISIS) on December 11.
In a message posted on November 30 on Ghostbin, a private open-source website, Anonymous, called for social media users to mock ISIS, also known as "Daesh," by uploading satirical photographs as part of the activist group's campaign #OpParis against the militant organization.
Ghost Security, a fellow online activist group, will also taking part in the day of action. One member of the group, which is also referred to as #GhostSec, told Newsweek that the trolling day against ISIS, which was responsible for the November 13 Paris attacks that killed 130 people, will be a unique action coming from multiple groups.
"It is a combined effort from a few groups to a ton of individual Anons. I was approached with the idea and loved it. It's different from anything we have done, and I believe it's going to be large," he says. "There will be images tweeted 'Poking fun' of ISIS. ISIS accounts will be hijacked, and images and messages will be changed."
"It's more or less to bring them down to the size they actually are. They use social media as a megahorn to spread their rage and fear. We are here to show them one, we are not afraid and two, we will show them what they really are," the member, known as WauchulaGhost, told Newsweek.
The post by Anonymous, tweeted by a member on November 30, includes an "ISIS-trolling suggestions list," focusing largely on social network sites such as Twitter, Instagram, Facebook and YouTube, as a guideline for "trolling" partakers.
The post calls for use of the hashtag #Daesh and #Daeshbags, as well as uploading of images of goats while mentioning ISIS members, including "captions talking about their wives." On Instagram, Anonymous is asking users to post photos showing "[they] are not afraid of [ISIS]" and to openly call the militant group Daesh—an acronym of the Arabic phrase al-Dawla al-Islamiya al-Iraq al-Sham, and a term the militants disapprove of. Anonymous also asks Facebook users to participate in the day of action, and is seeking help finding accounts belonging to militants and reporting them.
The group will also be holding in-person meetings across the U.S. and in Europe, and is asking for participants to print out photographs and to create stickers that mock ISIS and spread them around cities.
On November 16, three days after the Paris attacks, a masked, French-speaking figure with a distorted voice was seen reading a statement publicly declaring "total war" on ISIS in a 2-minute YouTube video.
This story has been updated to identify the Ghost Security​ member who spoke to Newsweek as WauchulaGhost​, at his request.