Hacker Pleads Guilty to Holding Stolen Data for Ransom
A member of hacking group The Dark Overlord pleaded guilty Monday to charges of conspiring to commit aggravated identity theft and computer fraud, according to the U.S. Department of Justice.
Nathan Wyatt was sentenced to five years in prison by U.S. District Judge Ronnie White for the Eastern District of Missouri. Wyatt was also ordered to pay $1,467,048 in restitution by Judge White.
"Nathan Wyatt used his technical skills to prey on Americans' private data and exploited the sensitive nature of their medical and financial records for his own personal gain," said Acting Assistant Attorney General Brian C. Rabbitt of the Justice Department's Criminal Division in a Monday statement. "Today's guilty plea and sentence demonstrate the department's commitment to ensuring that hackers who seek to profit by illegally invading the privacy of Americans will be found and held accountable, no matter where they may be located."
The Department of Justice declined to comment to Newsweek for this story.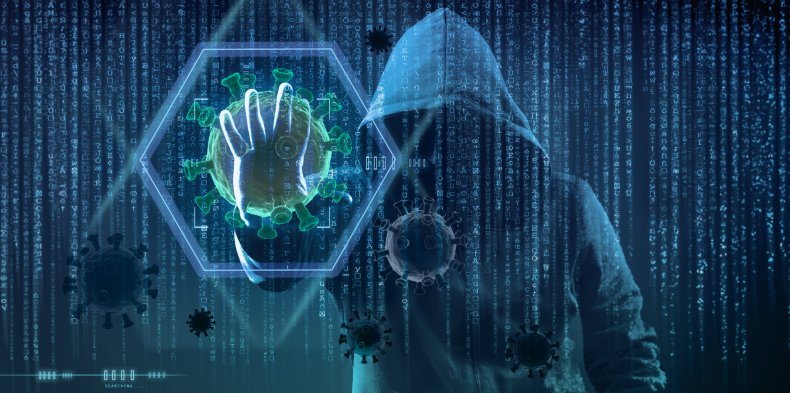 As part of The Dark Overlord group, Wyatt illegally accessed medical records. He then threatened his victims that The Dark Overlord would release their personal information if they did not pay a certain amount of money via bitcoin.
According to a 2017 grand jury indictment, Wyatt sent a text to the daughter of one his victims. "hi... you look peaceful," read one of the messages. "by the way did your daddy tell you he refused to pay us when we stole his company files in 4 days we will be releasing for sale thousands of patient info. Including yours."
In 2016, Wyatt was indicted in the United Kingdom for allegedly stealing 3,000 photos from the account of Pippa Middleton, the sister of Duchess of Cambridge Kate Middleton. Wyatt was released for lack of evidence. After the U.S. issued a warrant for Wyatt's arrest, he began a year-long legal battle to avoid extradition. Wyatt's legal fight failed in December 2019, when he was sent to the U.S. and arraigned. At the time, Wyatt pleaded not guilty.
Wyatt is allegedly the first member of The Dark Overlord to be arrested for its crimes.
The Dark Overlord group took credit for releasing nine episodes of the Netflix series Orange Is the New Black in 2017 before the episodes had been aired. The hackers have also been connected with the hacking of three separate health care organizations and selling over 651,000 patient records online.
Some computer thieves have used ransomware to lock entire cities out of their computer systems. In 2019, the city of Baltimore, Maryland was the victim of an attack that affected its systems for more than a month. Baltimore police were unable to access their email. Hackers requested $76,000 in bitcoin before returning control of the system back to city administrators.
In June 2019, Baltimore Mayor Bernard Young said they had been advised by law enforcement officials not to pay the ransom. "There's no way of tracking the payment or even being able to confirm who we are paying the money to," Young said.