Hackers Access Family's Nest Camera, Deliver Scary North Korean Missile Attack Warning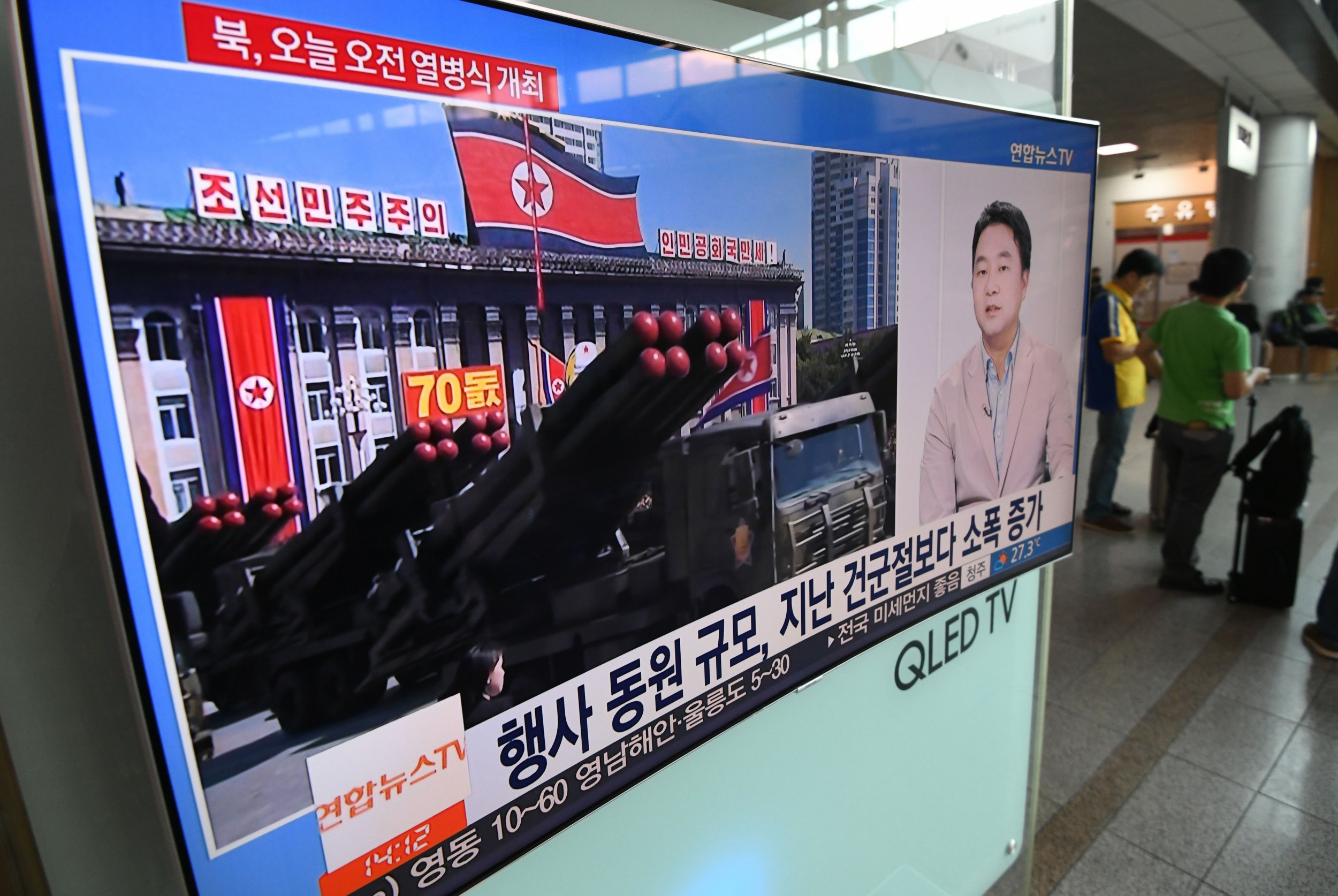 A California family received the scare of their life when their Nest security camera was hacked and they received a warning of three incoming intercontinental ballistic missiles from North Korea.
The alert, which claimed the missiles were headed to Los Angeles, Chicago and Ohio, was coming from the family's living room during the NFC Championship football game on Sunday, The Mercury News reported.
"It warned that the United States had retaliated against Pyongyang and that people in the affected areas had three hours to evacuate," Laura Lyons told the newspaper. "It sounded completely legit, and it was loud and got our attention right off the bat. …It was five minutes of sheer terror and another 30 minutes trying to figure out what was going on."
Lyon's 8-year-old son crawled underneath the rug as she and her husband stood stunned in their living room. Soon the couple realized where the apocalyptic warning was coming from.
Following phone calls to 911 and to Nest, Lyons and her husband learned they had likely been hacked, The Mercury News reported. Lyons told the newspaper that a Nest supervisor told them they had likely become the victims of a "third party hack" that had infiltrated their Nest security camera and speakers.
In a comment to Newsweek, Nest denied that their security cameras were hacked.
"Nest was not breached," a spokesperson said. "These recent reports are based on customers using compromised passwords (exposed through breaches on other websites). In nearly all cases, two-factor verification eliminates this type of the security risk."
The spokesperson continued: "We take security in the home extremely seriously, and we're actively introducing features that will reject comprised passwords, allow customers to monitor access to their accounts and track external entities that abuse credentials."
Similarly scary hacks of Nest security systems have happened in the past. A Houston couple dealt with a stressful December night when someone reportedly hacked into their Nest Wifi camera network and threaten to kidnap their 4-month-old son.
Nathan and Ellen Rigney were asleep when their monitor began beeping next to their bed. However, the couple then heard sexual expletives being said in their 4-month-old son's room, KPRC reported.
The couple jumped out of bed and turned their light on, only to have their Nest camera turn on. A man's voice ordered the Rigney's to turn the light in their room off, according to the station.
"Then [he] said, 'I'm going to kidnap your baby, I'm in your baby's room,'" Ellen Rigney told KPRC. Nathan Rigney ran to their son's room and found him safe. Ellen Rigney said she later remembered a story about WiFi camera hacking.
The couple filed a police report with the Harris County Precinct 5 Constable's Office and called Nest, which "did not apologize" for the incident.
This story has been updated to include a statement from Nest.