Hacker Is Stealing Identities of People Killed in Surfside Collapse, Officials Say
The mayor of Surfside, Florida, has warned the families of victims of the condominium collapse to check the credit accounts of their loved ones after a hacker reportedly attempted to steal some of their identities.
More than 90 people are confirmed dead in the June 24 partial collapse of the 12-story Champlain Towers South in the Miami suburb. As family members of the victims continue to mourn in the wake of the tragedy, a hacker has tried to exploit the victims for personal gain. WPLG reported that officials said the hacker appears to have monitored news reports to find the names of victims, then worked to steal their identities.
"It's terrible," Surfside Mayor Charles Burkett told the TV station on Friday. "I can't wait to put a face to these deeds right now, and I think all of South Florida is eager to see who would do something like this—what kind of person would do something like this. But I'm looking forward to our police department apprehending them, and they are out there looking. I wouldn't want to be that person right now."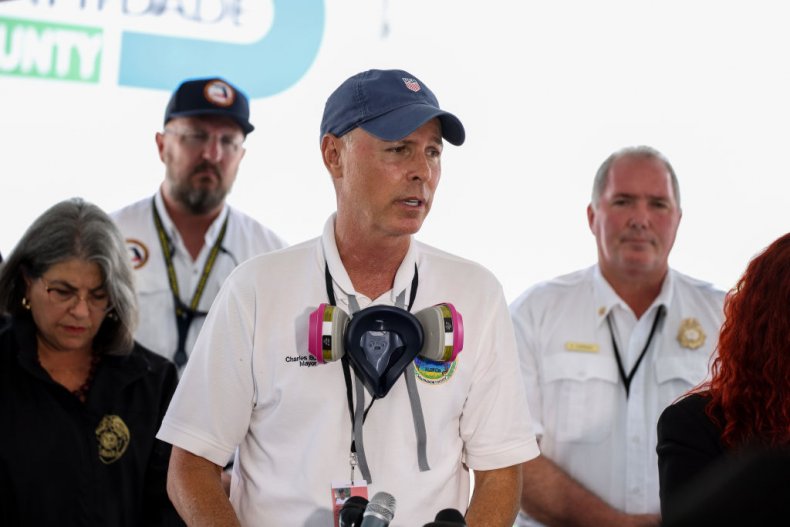 Burkett urged family members of the deceased to check the credit accounts of their loved ones to ensure they did not have their identities stolen. The mayor said the hacker "violated the rights of an individual, but worse than that, a deceased individual and a family that is grieving."
Details of the hack and who was targeted have not been reported. The mayor told WPLG he did not want to disclose details about how the hacker operated. Newsweek reached out to Burkett for further comment but did not immediately receive a response.
Rescue crews have now recovered the remains of 97 victims from the rubble of the building as of Thursday. Of those, 92 bodies have been identified, and their families have been informed.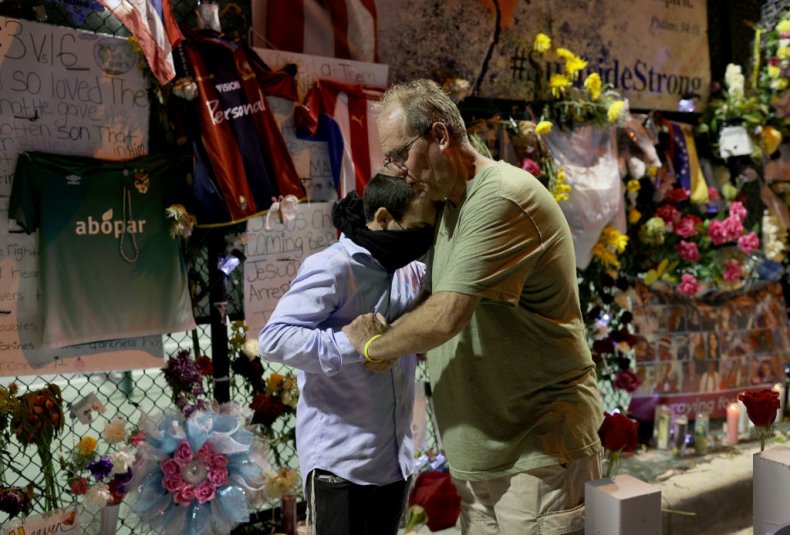 "At this step in the recovery process it has become increasingly difficult to identify victims, and we are relying heavily on the work of the medical examiner's office and the scientific, technical process of identifying human remains," a Thursday news release from the Miami-Dade mayor's office said. "This work becomes more difficult with the passage of time although our teams are working as hard and as fast as they can."
Miami-Dade police spokesperson Alvaro Zabaleta told CNN that the search is ongoing for all of the victims.
"On the original collapse site we are almost at the bottom," Zabaleta said. "Does that mean we are almost done with the search? No. Until we clear the entire site and find no more human remains we are not done."