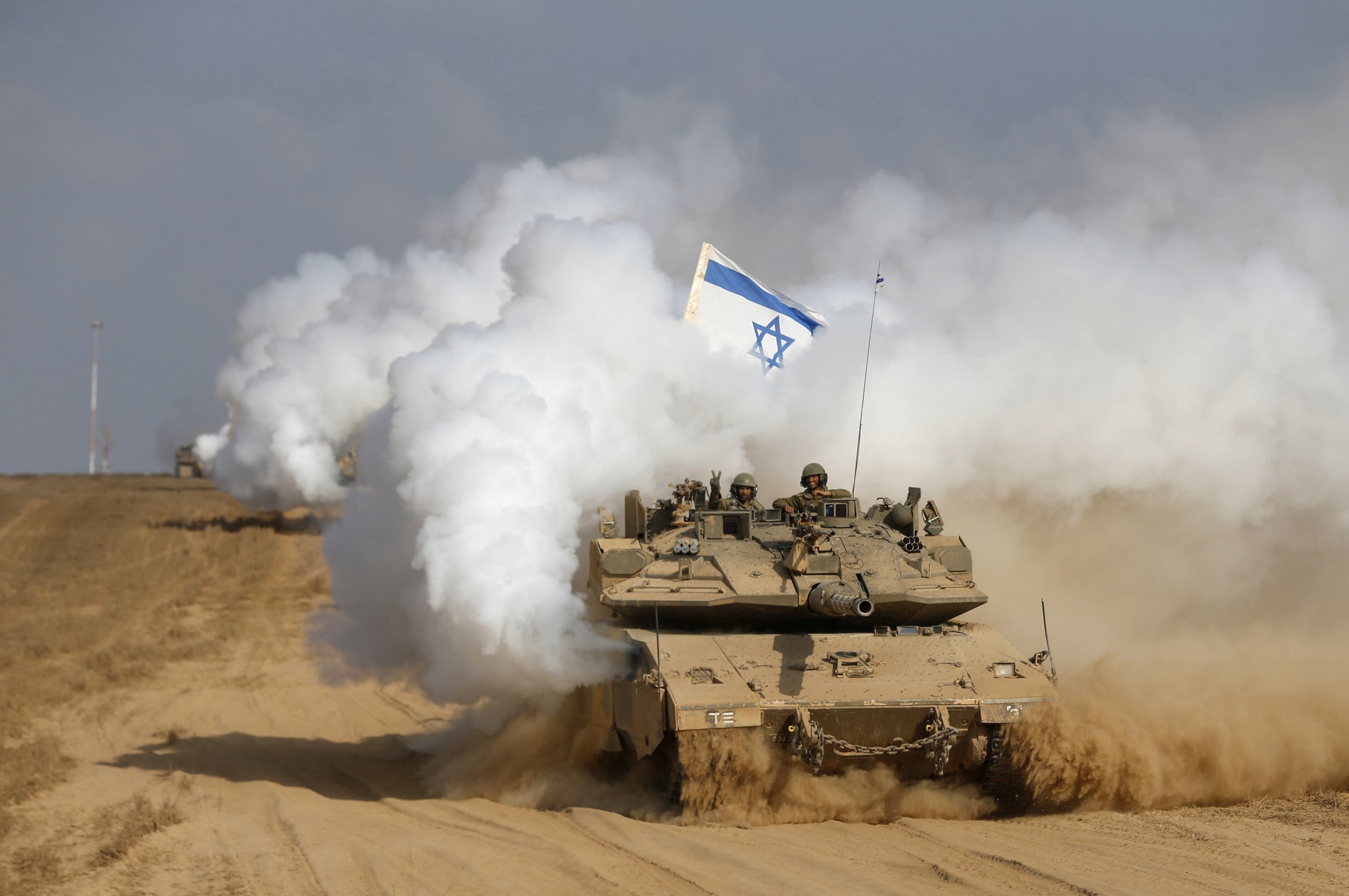 The conflict in Gaza has cooled for the moment. As a 72-hour humanitarian cease-fire enters its second day, some Gazans have returned to their homes. But a report released on the first day of the cease-fire shows that, as Israeli troops and tanks rolled deeper into Gaza, cyber attacks against Israel increased proportionately.
The report, released by Arbor Networks, shows a direct correlation between actual warfare and cyber warfare. The number of DDoS attacks against Israel between June and July increased by roughly 500 percent. Israel weathered 429 attacks on July 21st, the same day the Palestinian death toll topped 500, prompting the U.N. to call for a humanitarian cease-fire.
Attacks dropped precipitously on July 28th and remained low through August 2nd, a period which "roughly correlates with the ultimately unsuccessful cease-fire talks that began on July 27th," the report said.
The graph below shows the number of reported attacks against Israel from June 1st to August 3rd: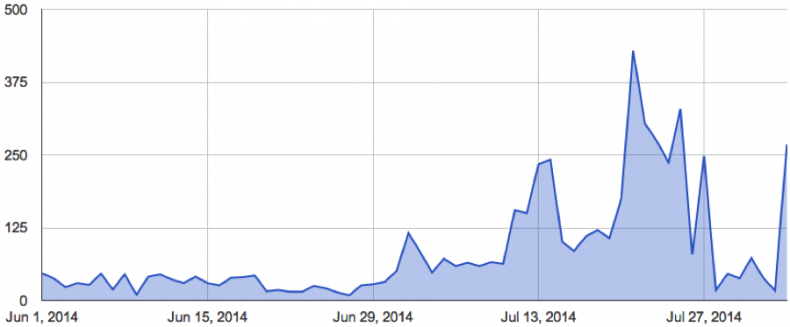 More than one group has come out against Israel online. Hacktivist collective Anonymous announced its intention to attack "more than four hundred" Israeli government websites on Monday.
As early as July 3rd, the Syrian Electronic Army, a group of hackers loyal to Bashar al-Assad of Syria, hacked the IDF Spokesperson Twitter account and tweeted a now-debunked rumor about a nuclear leak.
But anti-Israeli hackers aren't the only ones getting in on the game. Israeli Elite Force, a group of Israeli hacktivists, has waded into the fray, publishing what is said were 45,000 usernames and passwords of government officials at the Gaza Ministry of Health, Mashable reported.