Hackers at 'China's MIT' Targeted U.S. Companies and Government Departments, Report Says
Hackers working from an elite Chinese university have targeted U.S. businesses and government departments, according to security researchers at the cybersecurity firm Recorded Future.
Speaking to Reuters, the researchers alleged that the hackers worked from China's Tsinghua University in Beijing to probe U.S. energy and communications companies, as well as the Alaskan state government. Specific targets included Alaska Communications Systems Group Inc (ALSK.O), Ensco Plc's (ESV.N) Atwood Oceanics, the Alaska Department of Natural Resources, the Alaska governor's office and regional internet service provider TelAlaska.
"The spike in scanning activity at the conclusion of trade discussions on related topics indicates that the activity was likely an attempt to gain insight into the Alaskan perspective on the trip and strategic advantage in the post-visit negotiations," Recorded Future's report, which was released Thursday, said. The cybersecurity firm told Reuters that it previously shared the document with the FBI.
According to the report, the alleged hack occurred before and after a trade mission by Alaska's state government, led by Governor Bill Walker, to China in May. The Asian nation has been Alaska's biggest foreign export market for the past seven years with more than $1.3 billion in exports.
An official at Tsinghua University, who declined to give his name, told Reuters that the accusations were "baseless," saying he had "never heard" of any such activity. The top Chinese university is often classified as "China's MIT," and has close ties to Tsinghua Holdings, a state-backed company that develops a variety of technologies, including robotics and artificial intelligence.
Other cybersecurity firms have previously warned of the threat of Chinese hackers interfering in the U.S. Back in June, Symantec's Security Response Attack Investigation Team claimed that a cyberespionage group operating from computers inside China had launched a "wide-ranging" operation targeting U.S. satellite communications and the defense sectors.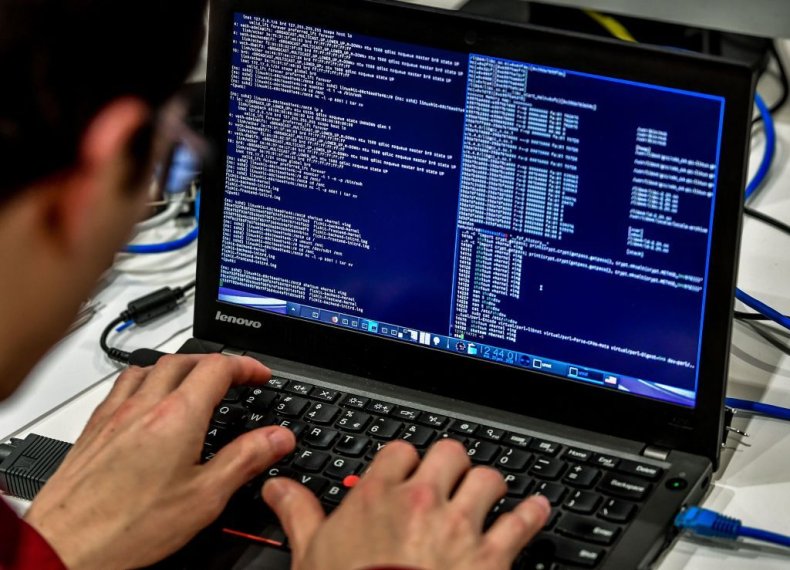 Hacking has become a growing security concern across the world, with numerous governments and international corporations reporting large-scale breaches in recent years. Much attention has recently been given to alleged Russian efforts to target the U.S. government and elections.
Last month, officials from the Department of Homeland Security also disclosed their suspicions that Russian hackers were behind electricity blackouts in the U.S. last year, after they gained access to some utility control rooms.
Iranian hackers have raised alarms bells as well, particularly after the Trump administration indicted an Iranian hacker network in May. Officials called the attack, which targeted dozens of U.S. universities, companies and government agencies, "one of the largest state-sponsored hacking campaigns" ever prosecuted.