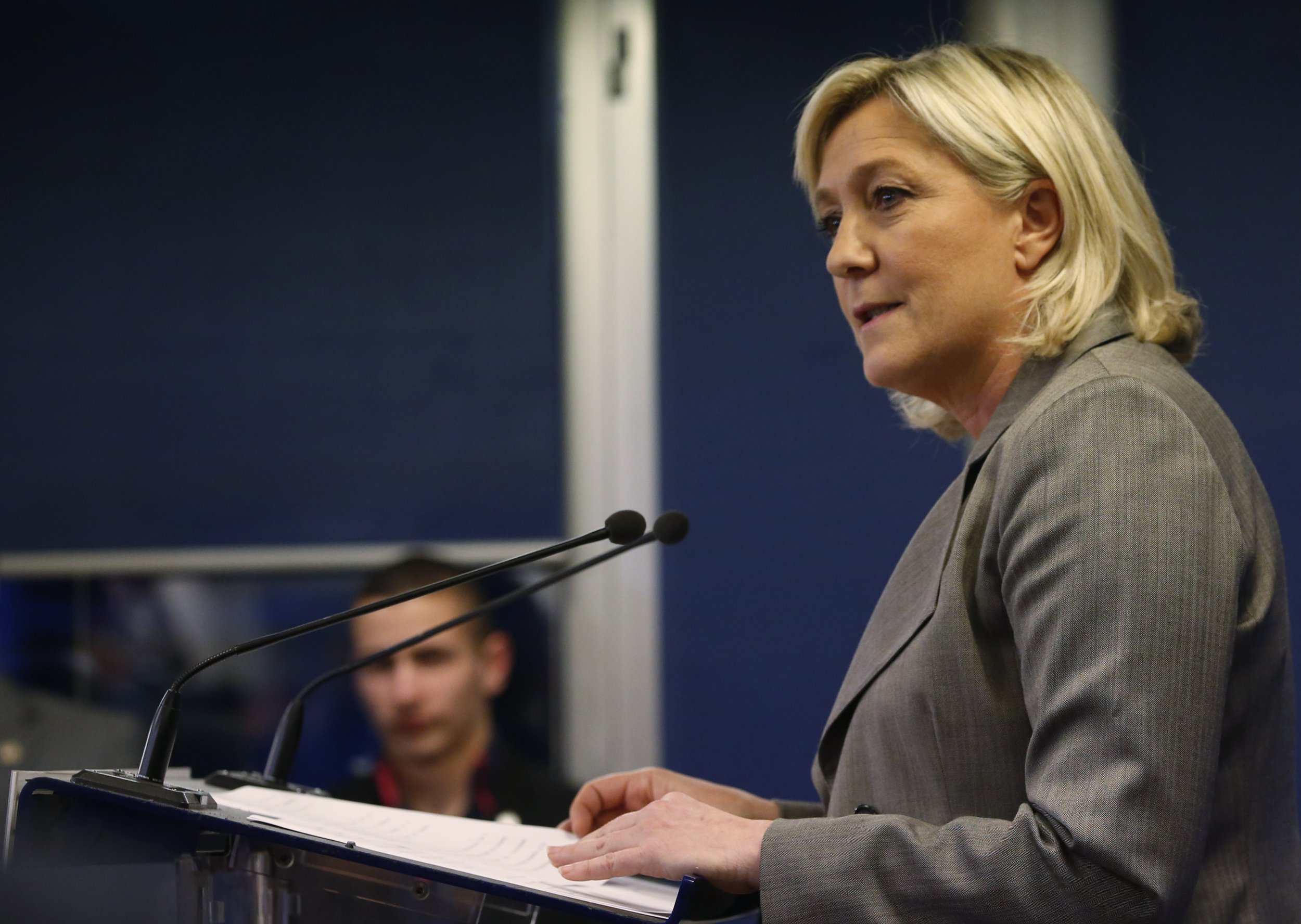 French media site Mediapart has reported that hackers have leaked thousands of texts and emails sent between the Kremlin and the French far-right party, the National Front.
According to French newspaper Le Monde, the hackers posted the messages on their website and many of the texts discuss Marine Le Pen, the leader of the National Front, and her support for the annexation of the Crimean peninsula, which occurred in March 2014.
The exchanges are between 'Timur Prokopenko,' who the hackers identify as a Kremlin official and Kostya, a man they describe as a "Russian connection" who has access to Le Pen.
The men discuss finding out if Le Pen will back Russia in Crimea by becoming "an observer" of the annexation. According toLe Monde, one message from Prokopenko reads "We really need her, I said to the boss you could arrange this with her", in reference to Le Pen's support of the internationally unrecognised referendum held before Russia annexed Crimea. Kostya then gives assurances that the National Front "will officially take a position on the Crimea".
The head of the National Front's list in Ile-de-France constituency, Aymeric Chauprade, was an observer at the Crimea referendum last March, although the party denied allegations that he had attended as the foreign policy advisor. Speaking of his decision to attend, Chauprade told Russian News Channel RT: "I think the referendum is legitimate. We are talking about long-term history. We are talking about the Russian people, about the territories of the former USSR."
In February this year, Le Pen gave an interview to the Polish weekly Do Rzeczy in which she said that France should recognise Crimea as part of Russia.
In December she revealed that her party had received a €9m loan from Russian-owned First Czech-Russian Bank, leading to reports that Putin was purposefully bankrolling radical European parties in order to destabilise Europe. However, Le Pen argued that French banks had turned down the National Front for a loan and so they had accepted one from Russia instead.
Le Pen visited Moscow several times last year and met with deputy prime minister Dmitry Rogozin and other Kremlin officials to discuss policy issues.
Newsweek could not independently verify the messages reported in Le Monde.