Hackers Nab $150M as BitMart Crypto Exchange Reports 'Large-Scale Security Breach'
Cryptocurrency trading platform BitMart said that it lost $150 million worth of crypto in a "large-scale" security breach.
"We have identified a large-scale security breach related to one of our ETH hot wallets and one of our BSC hot wallets. At this moment we are still concluding the possible methods used," the company's CEO and founder, Sheldon Xia, wrote on Twitter Saturday night. "The hackers were able to withdraw assets of the value of approximately USD 150 millions."
ETH, or Ether, is a type of cryptocurrency that is originally owned by Ethereum, a blockchain technology that contains many decentralized financial (DeFi) protocols. Binance Smart Chain (BSC) is a blockchain network built to run contract-based applications.
BitMart said in a statement that all wallets, except ETH and BSC, are "secure and unharmed."
The hacker used a decentralized exchange aggregator (DEX) to exchange the ETH cryptocurrency and then deposited the funds into a private Etherum mixing service called Tornado Cash, which makes it difficult to track the funds, according to CoinDesk.
Although BitMart's CEO said that the loss amounted to a total of $150 million, PeckShield, a blockchain security research company, estimated a greater loss in the hacking incident with $100 million lost in ETH and $96 million in BSC.
BitMart temporarily suspended all withdrawals until further notice, the company announced on Twitter late Saturday night.
In another Tweet on Saturday, Xia said that the ETH and the BSC hot wallets that were affected include a small percentage of assets on BitMart.
PeckShield first flagged on Twitter earlier Saturday night that a great number of outbound transfers were being made after various tokens were being sent out of BitMart's hot wallet.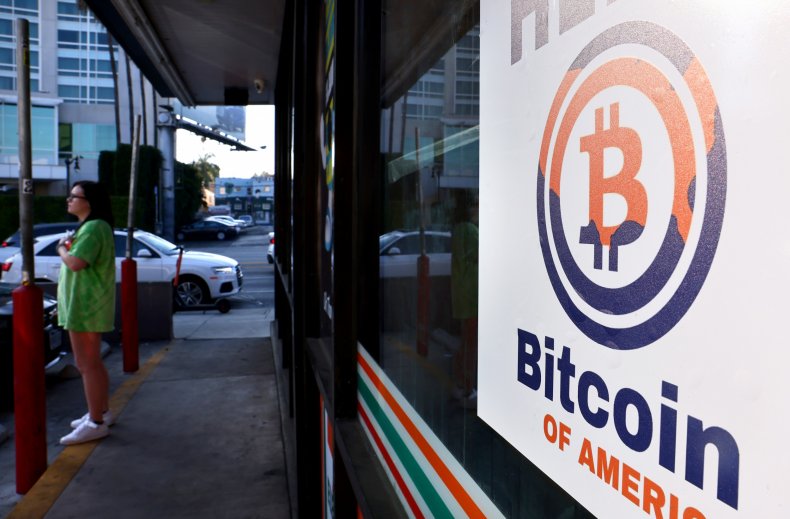 Newsweek contacted BitMart for comment.
Several crypto hacking incidents in which millions of dollars were lost have happened recently. In August, Poly Network, a protocol for crypto exchange, said that it had lost $611 million after it was hacked in what was suspected to be the largest fraud in "decentralized finance" (DeFi) history.
"We will take legal actions and we urge the hackers to return the assets," Poly Network tweeted at the time. Later during the same week, the hacker reportedly returned almost half of the stolen funds.
Also in August, Liquid, Japan's cryptocurrency exchange, experienced a hacking incident in which it reportedly lost $74 million worth of Bitcoin, ETH, and other cryptos. The hack prompted the platform to suspend deposits and withdrawals at the time.