Hackers Post 'Ukraine Is No More' on Governments' Social Media Accounts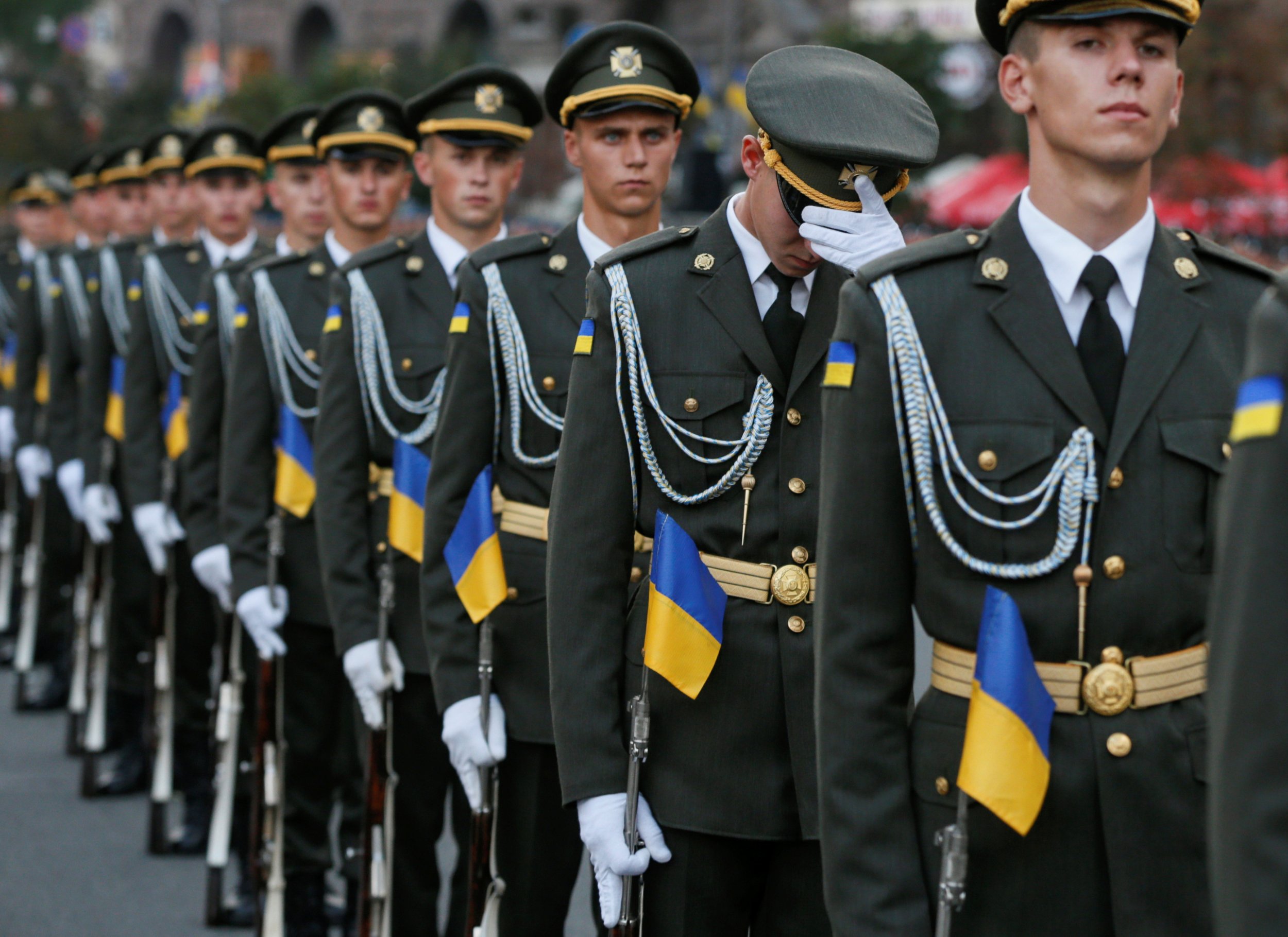 Ukraine's National Guard and Armed Forces were given an unwanted independence day gift, as hackers seized their social media channels and declared in Russian "Ukraine is no more."
The apparent hack occurred shortly after midday, while Ukraine's top officials were still taking part in celebrations, marking the 25 anniversary since the Eastern European nation declared its independence from the Soviet Union.
While the country was celebrating, the Twitter accounts of the Ukrainian Ministry of Defense and National Guard, as well as the ministry's Instagram page began posting provocative statements in an apparent hack.
"Country not found," a post on the Ukrainian armed forces' Instagram page read in Russian, while also declaring, "Ukraine is no more."
Elsewhere on Twitter, the accounts of Ukraine's Ministry of Defense and National Guard began re-posting tweets from the group claiming responsibility for the hack—SPRUT.
SPRUT, which is a Russian-language abbreviation for "Society for Combatting Ukrainian Terrorism" hailed Ukraine's "Dependence Day" on a statement about the hack, published on its site.
In the statement the group vowed to expose information from the "nationalist-oligarch junta" government of Ukraine, which had "turned its back on its historical ally and brotherly nation—Russia".
Ukraine's National Guard has regained access to its Twitter account and issued a statement, confirming the page was broken into; however, the other two accounts had not removed SPRUT's posts at time of writing.