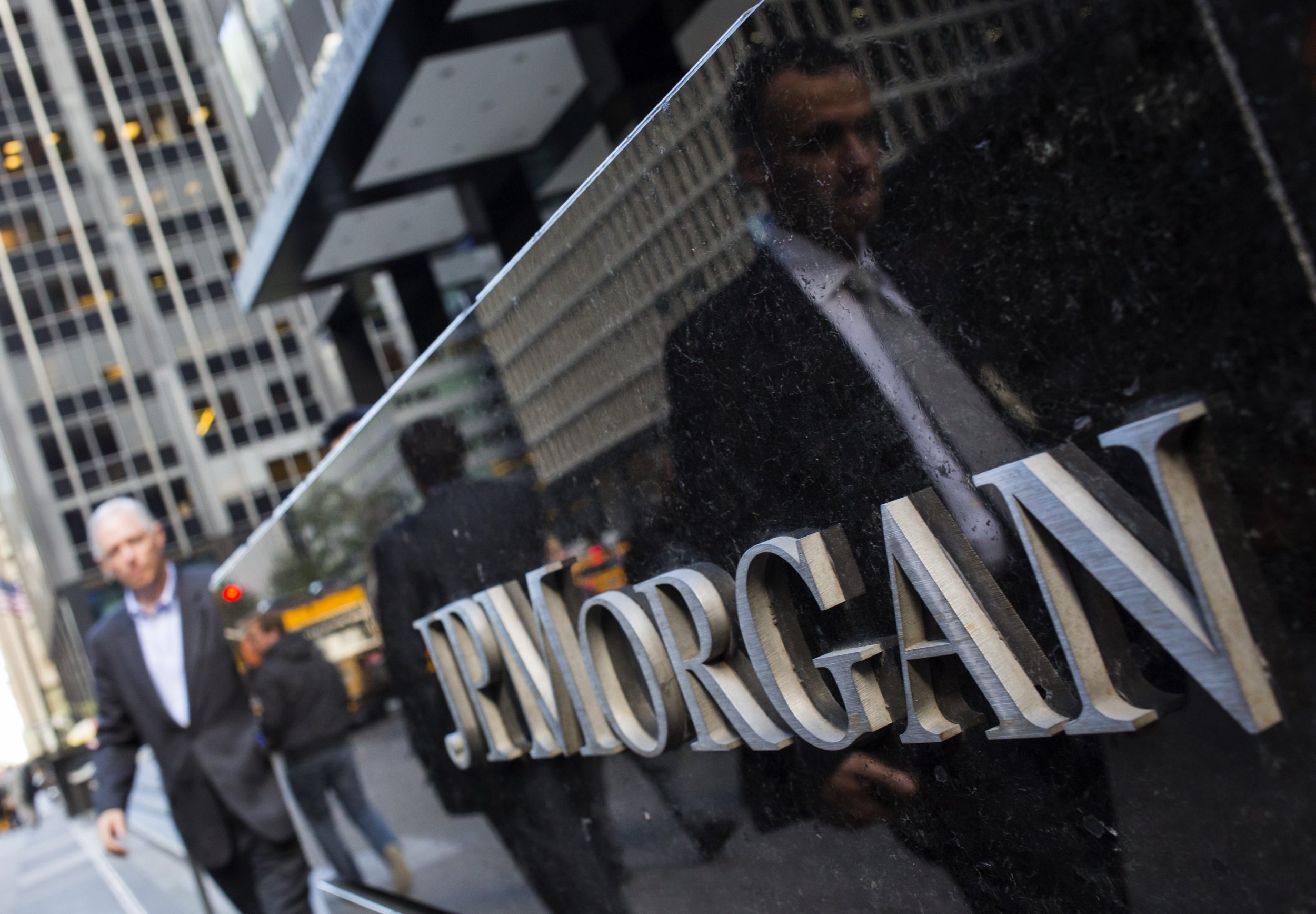 Hackers have stolen gigabytes of sensitive data from JPMorgan Chase and at least four other banks in a series of complex cyberattacks. In mid-August, a group of hackers broke into the banks' computer networks using top-shelf malware, then nabbed information such as checking and savings account numbers and deleted records, according to a select few briefed on the attacks.
JPMorgan, the only bank that has thus far been revealed by name, has not seen any "unusual" fraud cases come out of the cyberattack. Speaking to The New York Times, JPMorgan spokeswoman Patricia Wexler said, "Companies of our size unfortunately experience cyberattacks nearly every day. We have multiple layers of defense to counteract any threats and constantly monitor fraud levels." The bank said that it plans to devote over $250 million a year to enhancing cybersecurity. Based on the size of its assets, JPMorgan is the largest bank in the United States.
Bloomberg broke the news on Wednesday evening, noting that a handful of major European banks were recently hacked and may be linked to the U.S. bank attacks. The publication says that Russian hackers—who are frequently top FBI suspects in cyberattacks—are behind the most recent attack. Government officials are still unsure of the hackers' origins or their motivations, and whether they were driven by intelligence gathering or financial impulses.
The FBI is investigating the matter. In a statement, the bureau said that it is "working with the United States Secret Service to determine the scope of recently reported cyberattacks against several American financial institutions." According to two people familiar with the investigation, the cyberattacks may have been fueled by government-sponsored economic sanctions in the escalating conflict between Ukraine and Russia, although this remains unclear.
In the case of cyberattacks, customer bank accounts are protected by insurance. But American banks have seen an increase in hacking in recent years. The attacks are typically motivated by financial gain, espionage or political leanings. One such politically motivated attack two years ago involved Iranian hackers glutting banking sites with online traffic in such high volumes that it caused them to shut down.
Security experts suggest that these attacks are likely motivated not by politics, due to the secrecy shrouding them, but perhaps by espionage. Intelligence agencies often monitor and target banks when they are trying to get dirt on their suspects.