Hacking Threats Are Serious for 2018 Elections and U.S. Is 'Dramatically Unprepared,' Says Top House Democrat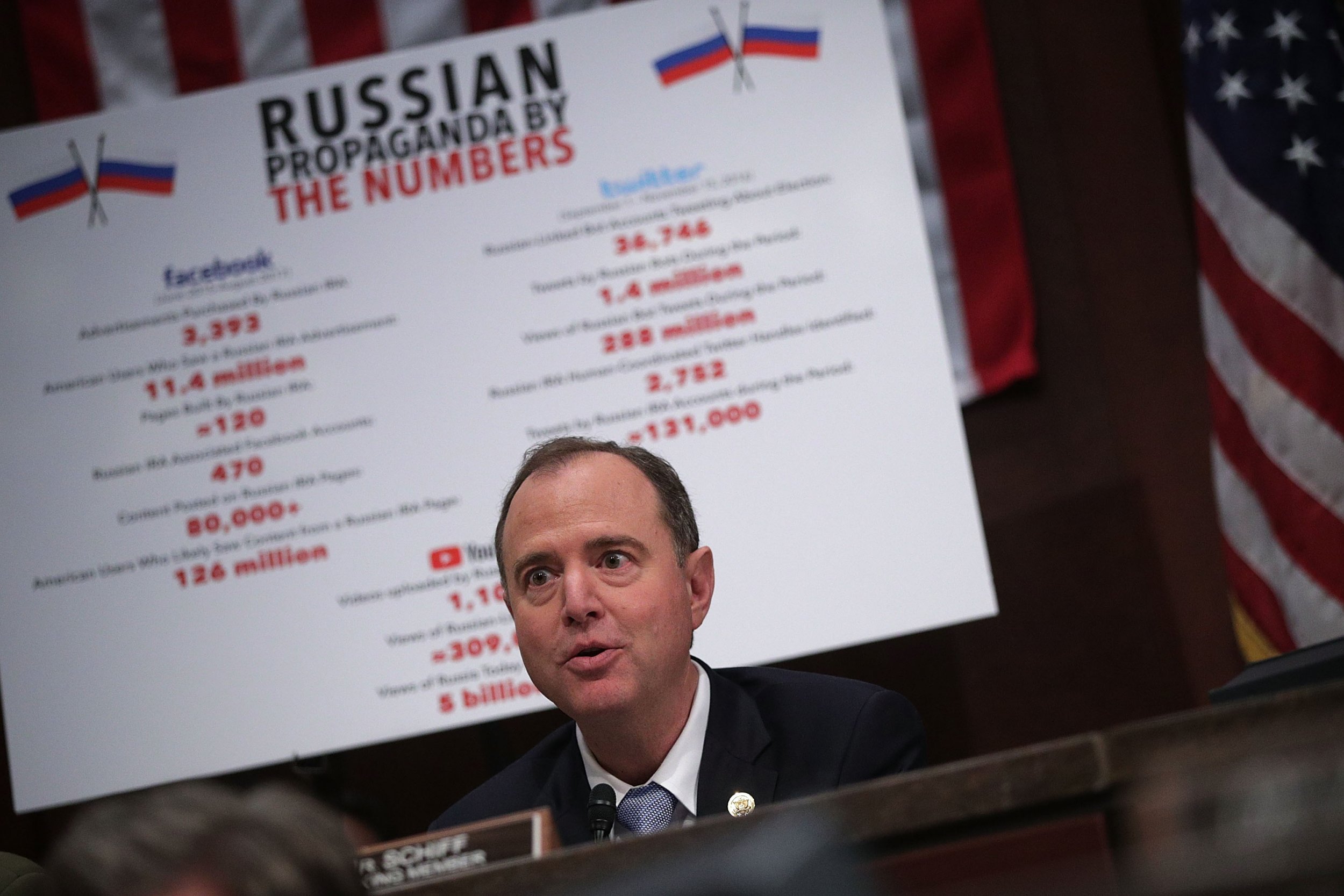 Russian hackers played an outsized role in the 2016 elections, and should they seek to infiltrate U.S. election systems in 2018, the country is "dramatically unprepared," said a top House Democrat on Sunday.
Related: Trump-Russia dossier firm is still "digging" up dirt on the president
California Congressman Adam Schiff, the top Democrat on the House Intelligence Committee, told The Philadelphia Inquirer on Sunday that President Donald Trump and Republicans are not taking seriously the threat that hackers pose to the legitimacy of the 2018 elections. Schiff added that the GOP refusal to take action to protect elections stems from Trump's repeated insistence that FBI special counsel Robert Mueller's investigation into ties between the Trump campaign and Russia is a "hoax."
"We have a president who should be leading that national conversation who is calling it all a hoax," said Schiff, who has been vocal about the need to investigate potential ties between the president and Russia. "The threat to our system of checks and balances from within is greater than anything the Russians pose."
During the 2016 election cycle, 21 states were targeted by hackers who attempted to penetrate voter registration files, which often include sensitive information about voters. Hackers also attempted to gain access to public election websites in the targeted states.
The president and some Republicans have downplayed or even denied that Russia was involved in the 2016 campaigns, while a number of top U.S. intelligence agencies have confirmed the involvement of Russian agents. But Trump has remained unconvinced.
"I think it very well could be Russia, but I think it could very well have been other countries," the president said at July 2017 press conference.
Among the top Republican officials who have contradicted Trump's claims that the hacking may or may not have been done by Russia are Defense Secretary James Mattis, who said there is "very little doubt" that Russia had interfered in the election, and Secretary of State Rex Tillerson, who called the legitimacy of the claims "fairly well-established" and added that Russia hacking is a "serious issue."
Schiff's comments came a day before he is scheduled to give a speech to students at the University of Pennsylvania, though the speech could be canceled over the ongoing government shutdown if Schiff is needed in Washington.