'Hacks' Season 2 on HBO Max Release Date, Cast, Trailer and How to Watch
Hacks Season 2 has a May release date on HBO Max, after the first set of episodes was a critical hit with three Emmy wins.
Season 2 of the show which stars Jean Smart as an ageing stand-up sees a series of fairly big names join the cast, for a plot that has Deborah Vance (played by Smart) and Ava (Hannah Einbinder) heading out on tour to workshop their new set.
HBO Max released a trailer for the show that sees the pair driving through the expanses of America. As that promo did not give away much about the show, here is everything you need to know about Hacks Season 2's release date, cast, trailer and plot.
When is Hacks Season 2 out on HBO Max?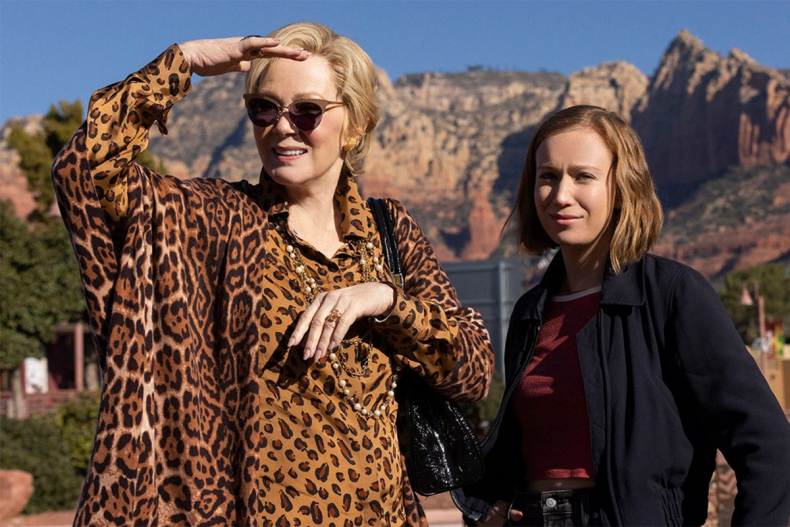 The Hacks Season 2 release date is Thursday, May 12, when the first two episodes of the season will come to HBO Max. Season 2 is slightly shorter at eight episodes (down from 10), and the streamer will release two of these a week until the season finale on June 2 (just in time for the end of the Emmy eligibility window two days later).
This means that the season has the following release schedule:
Episodes 1 and 2: May 12
Episodes 3 and 4: May 19
Episodes 5 and 6: May 26
Episodes 7 and 8: June 2
As with the majority of streaming releases, episodes will be out at midnight Pacific Time.
Who is in the cast of Hacks Season 2?
The following characters and cast members are back for more:
Jean Smart - Deborah Vance
Hannah Einbinder - Ava
Carl Clemons-Hopkins - Marcus
Jane Adams - Nina
Christopher McDonald - Marty
Kaitlin Olson - DJ
Paul W. Downs - Jimmy
Poppy Liu - Kiki
Rose Abdoo - Josefina
Mark Indelicato - Damien
Meg Stalter - Kayla
Angela E. Gibbs - Marcus' Mom
Luenell - Miss Loretta
Johnny Sibilly - Wilson
Joe Mande - Ray
Ally Maki - Taylor
Lorenza Izzo - Ruby
If that was not enough of a stacked cast, more actors have been cast for Hacks Season 2. Oscar nominee (for Lady Bird) and Emmy winner (for Roseanne) Laurie Metcalf will be starring in the new episodes, as will comedy icon Margaret Cho. Alongside them, Euphoria's Martha Kelly and The Book of Boba Fett's Ming-Na Wen also star.
Who they will be playing, however, is currently under wraps.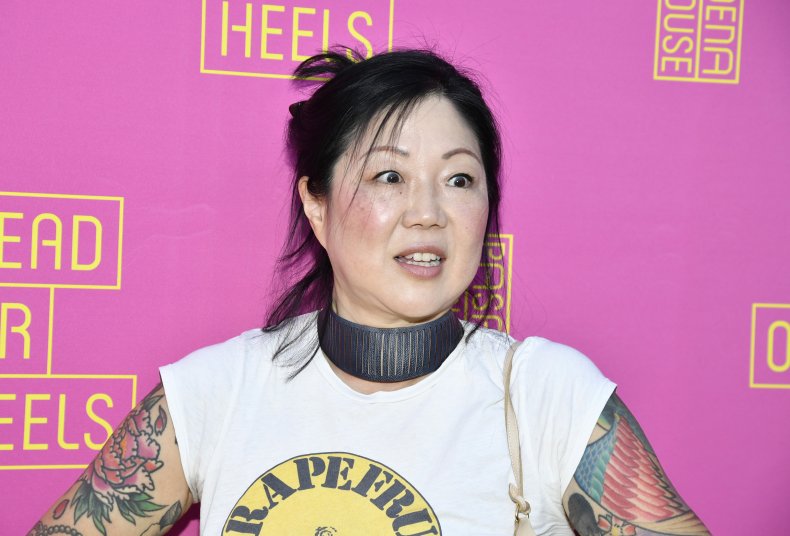 What will happen in Hacks Season 2?
The official plot synopsis reads: "The dark mentorship between legendary Las Vegas comedian Deborah Vance (Jean Smart) and her young, entitled writer Ava (Hannah Einbinder) continues to evolve as the two travel across the country workshopping Deborah's new stand-up act."
In a TV Line interview, Hacks co-showunner Jen Statsky said of this: "It's obviously a huge moment of change for Deborah. She's trying to do something really difficult that she hasn't challenged herself to do in a very long time, and it's Ava who pushed her to do that. ...At the beginning of the premiere, she's excited to do it, but like any of us would feel when taking on such an endeavor, it starts to get scary and you realize what exactly you're taking on...That's such an important part of Ava and Deborah's relationship over the course of Season 2. She's scared by it, but luckily has someone by her side to buoy her and keep her motivated."
However, the show's creators also teased that there will be fallout from the scathing email Ava sent about Deborah. Co-creator Lucia Aniello joked that that storyline, "ends in violence. It ends in blood. It ends in things you cannot repair."
How to watch Hacks Season 2 online
The show is an HBO Max exclusive, meaning that in the U.S. (and other territories where the streamer is available) the series is only available to watch legally on the streamer.
HBO Max has not had a free trial since the end of 2020, with a month's access costing $14.99. However, if viewers sign up to HBO Max through Hulu, they can get a week of the streaming service for free.