'Hadestown' Director Rachel Chavkin Is Changing What We Thought We Knew About the Modern Broadway Musical
Rachel Chavkin is changing the direction of the modern American musical theater. From Hadestown to her upcoming new musical Lempicka, with just about every major theater award to her credit, Chavkin has taken the image of what was previously thought of as a Broadway director—i.e., male—and turned it on its head.
"The only difference between someone who wants to be a director and is a director is whether you're directing," Chavkin told Newsweek Conversations. "I firmly believe that you can be directing in the basements of bars and living rooms, and that matters."
Raised in the suburbs of Washington, D.C., Chavkin's first major Broadway production was Dave Malloy's musical Natasha, Pierre, & The Great Comet of 1812, which earned Chavkin her first Tony nomination for directing. She followed that with The Royale in 2016, and then Hadestown in 2019. The latter earned Chavkin the 2019 Tony award for direction of a musical, becoming only the fourth woman in Tony history to win that category, a fact that was not lost on Chavkin during her acceptance speech.
"There are so many women who are ready to go. There are so many artists of color who are ready to go. And we need to see that racial diversity and gender diversity reflected in our critical establishment, too. This is not a pipeline issue. It is a failure of imagination by a field whose job is to imagine the way the world could be," Chavkin said during her acceptance speech.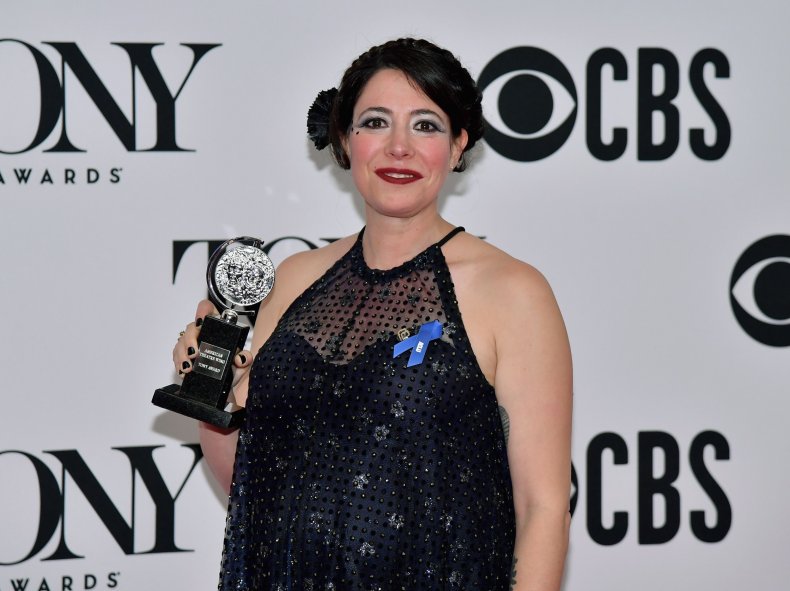 Reflecting on that speech and whether she feels it made a difference, Chavkin says she's hopeful.
"I think more than anything, what I hope is it took the argument of a pipeline off the table...So if it did nothing else but take that off the table as an option for argument about why you're not going to a woman or an artist of color or maybe a disabled-bodied artist, all of those options, then it will have been useful."
Busier than ever, this year Chavkin will direct her first feature film, Shrew's Nest, a psychological thriller for Paramount, and also debut the new musical Lempicka at the La Jolla Playhouse in San Diego before it makes its Broadway debut during the 2020-2021 season. Like all scheduled entertainment, the coronavirus pandemic has made both Hollywood and Broadway's schedule fluid.
Watch more of Rachel Chavkin's interview on Newsweek Conversations.