Hailey Bieber is being sued by a fashion brand which said she tried to buy the "Rhode" name from them four years ago.
The 25-year-old model has launched her own skincare brand called Rhode, which is also her middle name, but she's been hit with a trademark infringement lawsuit by the creators of a fashion brand also called Rhode.
The latter, Purna Khatau and Phoebe Vickers, explained their decision on their Instagram account on Tuesday.
"Today, we were forced to file a lawsuit against Hailey Bieber and her new skin-care line that launched last week and that is using the brand 'Rhode,'" they wrote in a public statement. "We didn't want to file this lawsuit, but we had to in order to protect our business."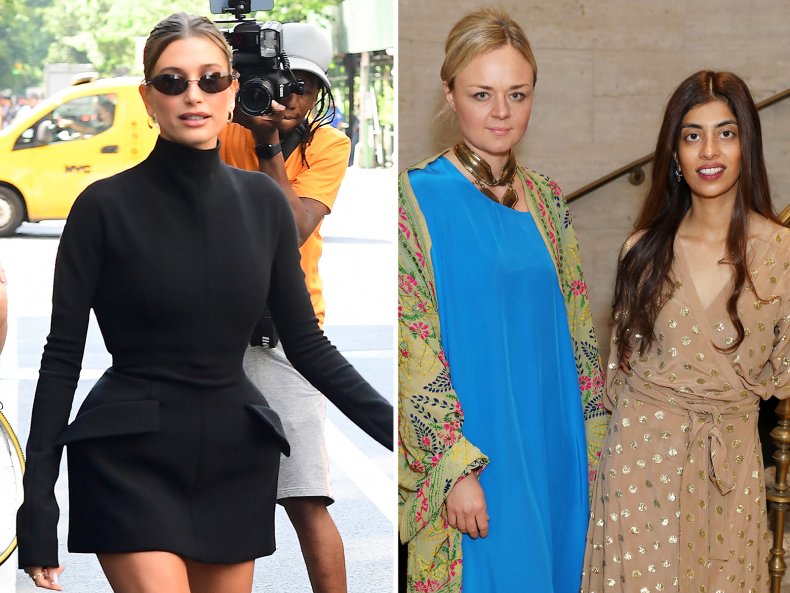 Bieber's (formerly Baldwin) latest Instagram post was published on Monday June 20, and features highlights from her own Rhode brand launch party. At the time of writing, her Instagram Stories are filled with product advertisements and product testimonials from verified Instagram users. Both Hailey and her husband, singer Justin Bieber, have shared Rhode ads to their millions of followers.
"We admire Hailey,"Purna Khatau and Phoebe Vickers wrote. "She has worked hard and earned the ability to create her own skin-care line. We don't want to sue Hailey; we want to celebrate her. As fellow women entrepreneurs, we wish her every success.
"Hailey could choose any brand for her skin-care line." They continued, "We have only the brand name 'RHODE' that we've built. That's why we didn't sell her our brand when she asked four years ago, and why we ask her now to change her skin-care line's brand. Her using our brand is hurting our company, our employees, our customers, and our partners."
Bieber has started to highlight her middle name of Rhode in a number of places, including on social media and on the website for her skincare brand, for which she is also the face.
Khatau and Vickers ended their public message with: "We're confident in the lawsuit's outcome, but we hope Hailey will now understand the harm we're sure she never meant to cause and change her skin-care line's brand."
Newsweek has reached out to Hailey Bieber, and Purna Khatau and Phoebe Vickers for comment.
Khatau and Vickers filed the lawsuit against Bieber in the U.S. District Court for the Southern District of New York on Tuesday, according to People.
In their court filings for trademark infringement (obtained by People), Khatau and Vickers say their brand is expected to make $14.5 million this year.
The lawsuit also says that Instagram had first promised the @rhode user handle to Khatau and Vickers as it was sitting dormant. But, the lawsuit says, "Instagram decided to allow Ms. Bieber to use it even though it had no posts until June 8, 2022."
The pair say they began to see "confusion in the marketplace," which they say is already hurting their brand.
On their Rhode website, Khatau and Vickers say they were two "randomly assigned college roommates" in Manhattan who eventually quit their jobs and "honed their love of travel and style into their vision for Rhode."
Their brand, created in 2014, is described as a "lifestyle brand." Bieber's is a new range of skincare with an emphasis on vegan, cruelty-free dermatologist developed products.