A New App Wants A Cut of the $9 Billion Black Hair Care Industry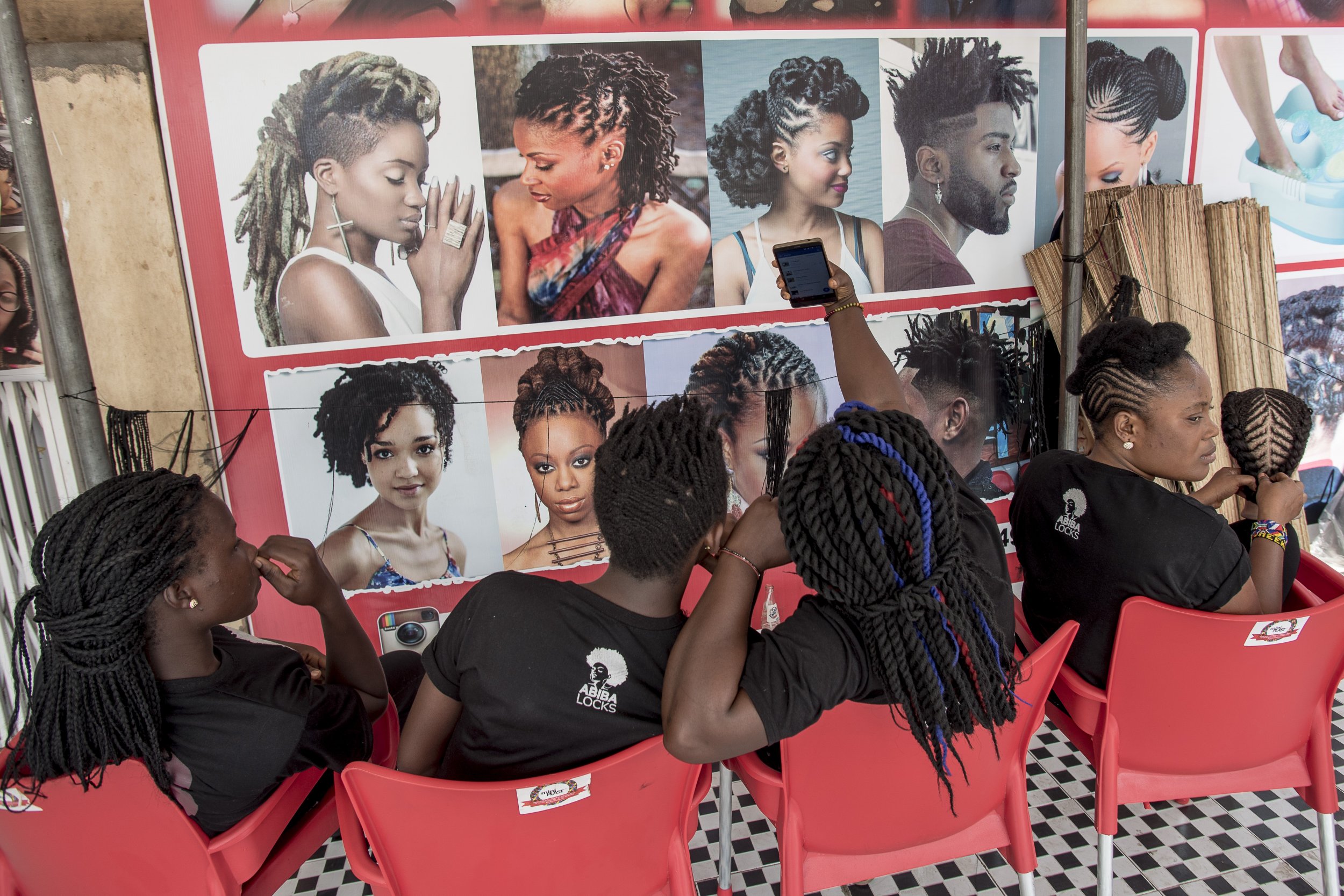 In Chris Rock's 2009 documentary film, Good Hair, the poet Maya Angelou describes a black woman's hair as her glory. "You share that glory with your family," Angelou says, "and they get to see you braiding it, and they get to see you washing it—it's a glory."
Ghanaian software developer Priscilla Hazel believes this glory deserves to be shared beyond just a woman's family. Last year, she created a platform to make that possible: Tress, a social app that acts as a community for black women to find inspiration and share information and ideas about hairstyles.
Since launching in February this year, Tress has attracted 50,000 users from more than 90 countries. These users are only a fraction of a very lucrative market, with conservative estimates valuing the global black hair care industry around $9 billion.
"Black women are the people who spend the most amount of money on their hair," Hazel tells Newsweek. "In fact, black women spend over nine times more on their hair than any other race in the world."
The idea for Tress grew out of the MEST incubator in Accra, after Hazel met Esther Olatunde and Cassandra Sarfo there in 2014. The trio quickly bonded over hair and realized they a shared a common problem of seeing hairstyles they liked but having no idea how to replicate them. "We realized it was an issue almost all black women face," Sarfo says. "So we decided to build something that would collate information on hair and hairstyles."
Earlier this year, Tress became one of only a handful of African startups to join the prestigious, two-month-long Y Combinator Fellowship Program in Silicon Valley, which aims to support and accelerate the development of early-stage startups. Notable alumni include Airbnb, Dropbox and Reddit. Beyond the mentorship from Valley veterans, Tress also received $20,000 from the program to help expand the business.
Tress is yet to make money from its thousands of users and is waiting to reach more users before trying to generate revenue. The company's eventual goal is to monetize the app's users through targeted advertisements and selling products directly.
The number of people using the app has roughly doubled each month since Tress launched, proving Hazel and her co-founders right in thinking there is a market for the service. Now they face a new kind of challenge—turning that glory into gold.