Hairdresser Who Deliberately Infected at Least Four Men With HIV Jailed for Life
A British hairdresser who deliberately infected other men with HIV before taunting them with messages has been jailed for life.
Following a trial in Lewes, southern England, Daryll Rowe, 27, was found guilty of five counts of causing grievous bodily harm with intent and five counts of attempted grievous bodily harm. Despite knowing he had contracted the virus, he had purposely refused to wear a condom or deliberately tampered with one while having sex, according to a Sussex Police statement.
During the trial, the jury heard how Rowe would then send mocking and abusive messages to his victims, telling them "maybe you have the fever cos I came inside you and I have HIV, LOL. Whoops" and "I ripped the condom. Burn. I got you."
Police said at least four male victims of Rowe have gone on to contract HIV. After he was found guilty on November 15, 2017, sentencing was adjourned for psychiatric reports to be prepared.
Appearing at Brighton Crown Court, Rowe was handed a life sentence and told he must serve a minimum of 10 years in jail before he can be considered for parole.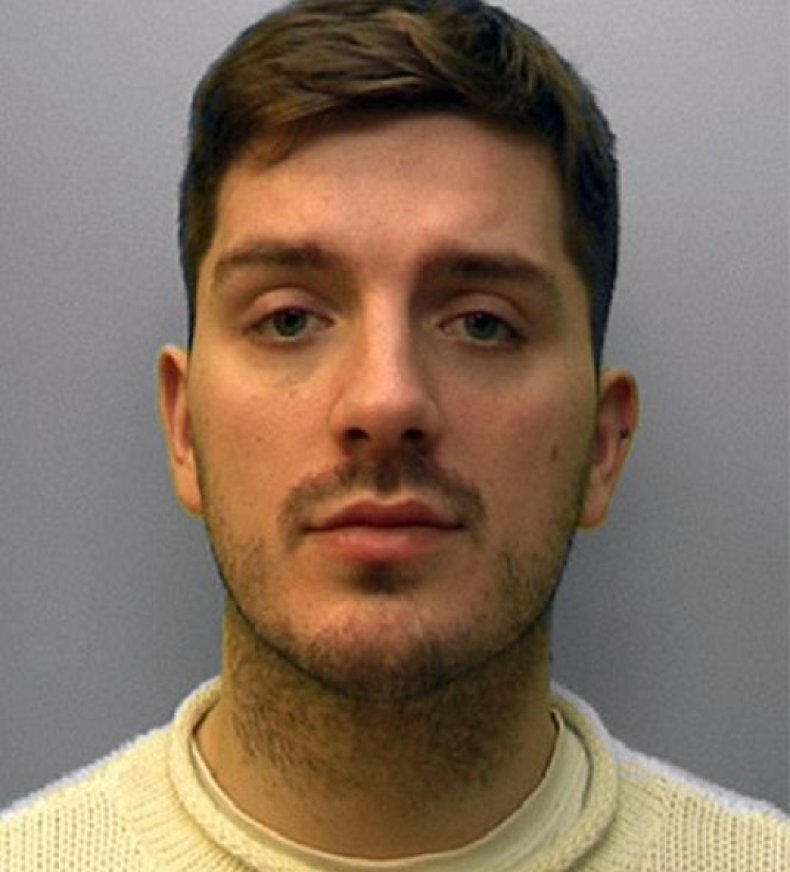 Detective Inspector Andy Wolstenholme of the Sussex Police said, "Daryll Rowe was consistent in lying to his victims about having HIV, he was persistent and aggressive in wanting unprotected sex in order to infect people, and when he didn't get what he wanted, he deliberately damaged condoms to achieve his aim."
Wolstenholme added, "The victims have demonstrated real strength of character in speaking out about this, and because of this strength and the hard work of the detectives, staff and partners working on the case, a dangerous man, who betrayed the trust of many men, is now in prison."
During the trial, the jury heard how Rowe contracted HIV in April 2015 in Edinburgh, Scotland, where he is originally from, but refused to seek treatment. Later that year, he moved to Brighton in southern England, a coastal city known as the LGBT capital of the U.K.
From there, he started meeting other men via the gay dating app Grindr. He would persuade them to have sex after convincing them he was he was clean or negative for HIV and deliberately sabotage condoms. He would continue to deny he had HIV even while he was being questioned by police following his arrest.
Officers tracked down Rowe after they were contacted by a health clinic in Brighton that noticed similarities in how two of their clients reported contracting HIV.
During the trial, Rowe told the jury he believed he could be cured of HIV using alternative therapies, including drinking his own urine.
According to the Sussex Police, one of the victims had a statement that was read out in court on his behalf. "This virus took away my parents, my biological father and mother died of AIDS when I was only a kid," he said. "This disease is something I never took lightly. I did everything to prevent the virus from ever catching me."
The person continued, "I educated myself on safe sex and always used a condom, but on 13 November 2015, Daryll Rowe decided to take that right away from me. A part of me died that day when I was diagnosed. The old me is no longer. The new me is constantly sad, thinking about how my life changed. I have been devastated by Rowe's actions, but I want to make sure that this doesn't happen to anyone else."
Following his sentencing, Deborah Gold, chief executive of the U.K.-based National AIDS Trust, said on Twitter, "The Rowe case is the first of its kind in the U.K. and is an exceptionally rare thing to encounter. To intentionally transmit HIV is a deplorable crime which one could only commit by avoiding one's own crucial treatment."