Plague of 'Killer' Hairy Caterpillars Invades Coastal Australian Town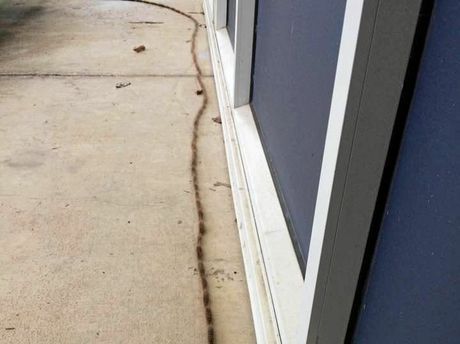 Residents of a coastal Australian town are sharing images of an invasion of hairy caterpillars, brought on by unseasonably damp and humid weather.
People in the town of Noosaville, Queensland, took to social media to post images of the caterpillars, which form in long lines, the Sunshine Coast Daily reported.
Known as processionary caterpillars or more colloquially "itchy bugs," they can sicken dogs, cause birth defects and miscarriages in foals and irritate the skin and lungs of humans.
It is though that a stint of wet weather and the combination of heat and humidity may have sparked another life cycle of the insects, which would normally only come out in September.
The insects pose a risk to horses if mares ingest them from the soil, while in humans they can cause skin irritations if touched, such as dermatitis, itching and swelling.
The owner of pest control company Scientific Pest Management, Brett Johnstone, told the Sunshine Coast Daily that processions of the insects were rare and while they could be dealt with using insecticide, this would not normally be needed as they would eventually move on
In 2007, there was a plague of the caterpillars further north in Queensland in the town of Bundaberg where people were told not to plant trees that attract the bag-shelter moth, of which the processionary caterpillar is a subspecies.
A spokesman for the Department of Agriculture and Fisheries said hairy caterpillars were a native species and their numbers would change season to season, adding that it was not a pest the department dealt with.