As Haiti's President Steps Down, Carnival Postponed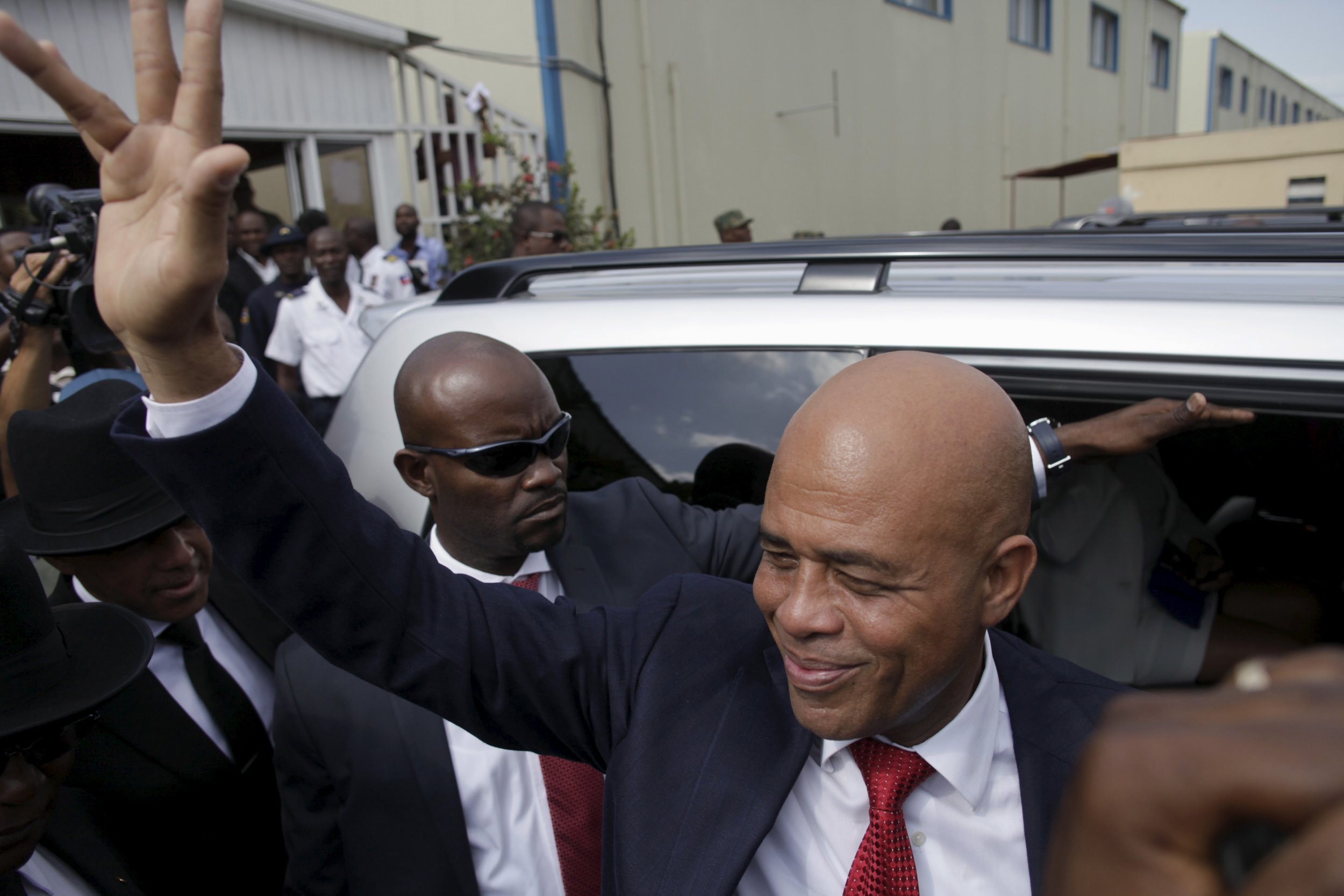 PORT-AU-PRINCE (Reuters) - Haiti delayed the start of Carnival celebrations on Sunday because of fears of violence from anti-government protesters as President Michel Martelly ended his term with nobody elected to replace him.
Widespread unrest set off by an election that critics say was fraudulent meant the impoverished Caribbean nation was unable to hold a runoff to chose a new president before Martelly stepped down, leaving the country facing a period of interim government.
Protesters and police clashed again in downtown Port-au-Prince on Sunday in the area that hosts the capital's heavily attended and raucous annual Mardi Gras celebrations, with some groups trying to attack Carnival stages.
"We learned political groups planned to protest in the area of the palace, on Champ de Mars, which is the same area where Carnival activities will be concentrated," said Carel Pedre, a spokesman for the Carnival committee.
Two of Haiti's top Carnival musical groups had already pulled out, citing security. Pedre said festivities would continue as normal on Monday and Tuesday, the peak of Carnival before the Christian period of Lent.
"We could not take the risk, because of security issues that we don't have control of," said bandleader Roberto Martino. He said he was not sure if his group, T-Vice, would take part at all.
The last day of Carnival was canceled in 2015 after at least 16 people were killed in a stampede set off when a singer on a float hit an overhead power line in Port-au-Prince.
Martelly himself rose to fame as a risque singer known for Carnival performances. He has released a new song with sexually suggestive lyrics that insult a female journalist. There had been speculation he would return to Carnival floats to perform the song after his presidency ended.
Martelly handed over the presidential sash on Sunday during a ceremony at the heavily guarded national assembly, attended by parliamentarians who under a last-minute deal will choose an interim president until a new leader is elected.
Assembly President Jocelerme Privert called for a "truce" to allow enough stability to organize the elections, already postponed three times, most recently in January. The vote is now set for April 24 and an elected president is supposed to take office in May.
The interim government will have to overcome disagreements about which candidates can participate in the election, since many are convinced the first round was riddled with fraud that favored ruling party candidate Jovenel Moise
Martelly's government denied any wrongdoing.