Dominican Republic Closes Border After Haiti President's Murder As Spain Calls For 'Unity'
World leaders have called for calm after the assassination of Haiti's president, Jovenel Moïse, amid fears that widespread disorder will break out in the Caribbean nation.
Haiti's interim prime minister, Claude Joseph, announced that Moïse, 53, had been killed in an attack on his private residence in the early hours of Wednesday. His wife, Martine Joseph, was injured in the attack and has been taken to hospital.
The president of the Dominican Republic, Luis Abinader, said he was closing the four border crossings that his country shares with Haiti on the island of Hispaniola. He has also stepped up the military presence by the frontier, Noticias Sin reported.
The Spanish prime minister, Pedro Sánchez, was one of the first world leaders to react to the assassination, which may plunge the Caribbean nation into further turmoil after years of political unrest and violence.
In a statement on his Twitter account, he wrote: "Spain strongly condemns the assassination of the President of Haiti, Jovenel Moïse.
"Our condolences to his family and our solidarity with the Haitian people. We call for the unity of political forces to find a way out of the serious crisis that the country is experiencing."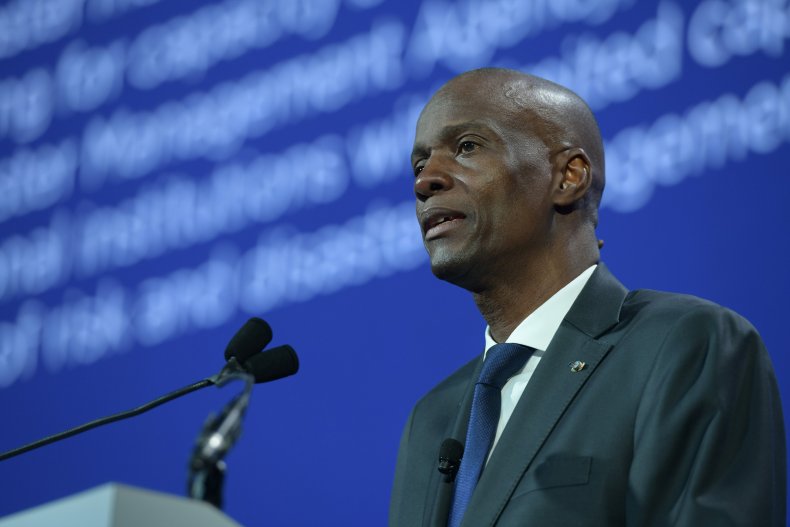 Boris Johnson, the British prime minister, said in a statement: "I am shocked and saddened at the death of President Moïse.
"Our condolences are with his family and the people of Haiti. This is an abhorrent act and I call for calm at this time."
The U.S. Embassy in Port-au-Prince said in a security alert on its website that it would be closed on Wednesday as a result of the "ongoing security situation" and requested that people avoid unnecessary travel in the area.
Port-au-Prince airport has also been closed and airlines that serve the Haitian capital have had flights suspended or diverted.
White House Press Secretary Jen Psaki called the assassination a "horrific crime," telling CNN that the Biden administration's message to Haiti is that it will "stand ready and stand by them to provide any assistance that's needed."
President Iván Duque Marquez of Colombia described the killing as "a cowardly and barbaric act against the entire Haitian people."
He added in a Twitter post: "We support institutions and democracy, and we ask the Organization of American States (OAS) for an urgent mission to protect the democratic order."
Taiwan's president Tsai Ing-wen tweeted: "On behalf of the people & government of Taiwan, I want to offer my condolences on the death of Haitian President Jovenel Moïse." She added that Taiwan would "stand together with our ally Haiti in this difficult time."