Trump Is Sending America's Immigration Problem to Canada? Officials Brace for an Influx of Haitian Refugees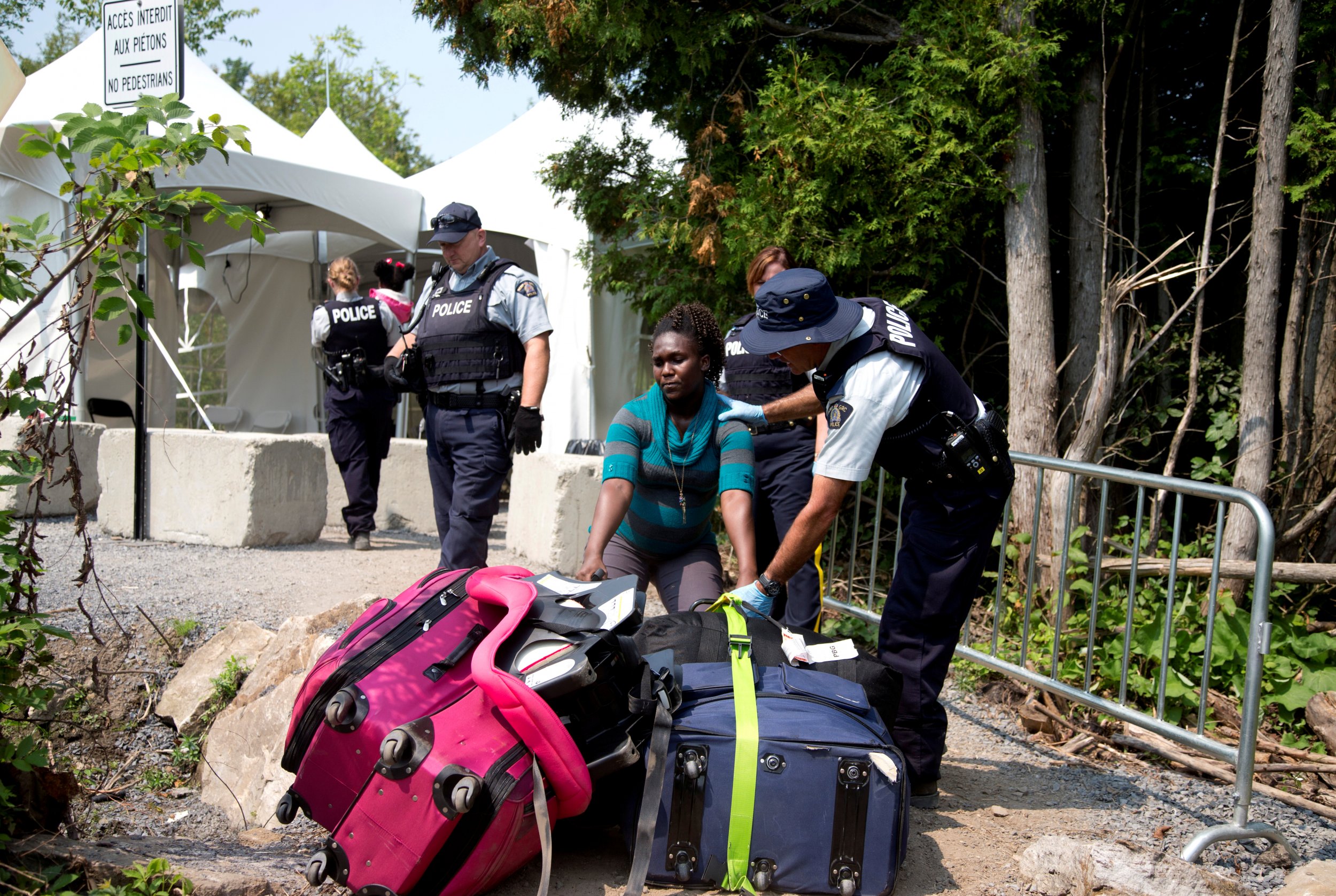 Canada is bracing for an influx of Haitian refugees rejected by the U.S. Canadian officials in Lacolle, Quebec, just across the border near upstate New York, have dispatched a fleet of heated trailers with beds and showers to assist primarily Haitian border crossers from the U.S., according to The Intercept.
Canadian immigration officials anticipate a spike in Haitian border crossers following the Trump administration's decision this week to end deportation protection to nearly 60,000 Haitian refugees in the U.S. The administration will no longer offer Temporary Protected Status (TPS) to 59,000 Haitians, whose protections are set to expire January 22. They have 18 months to leave the U.S.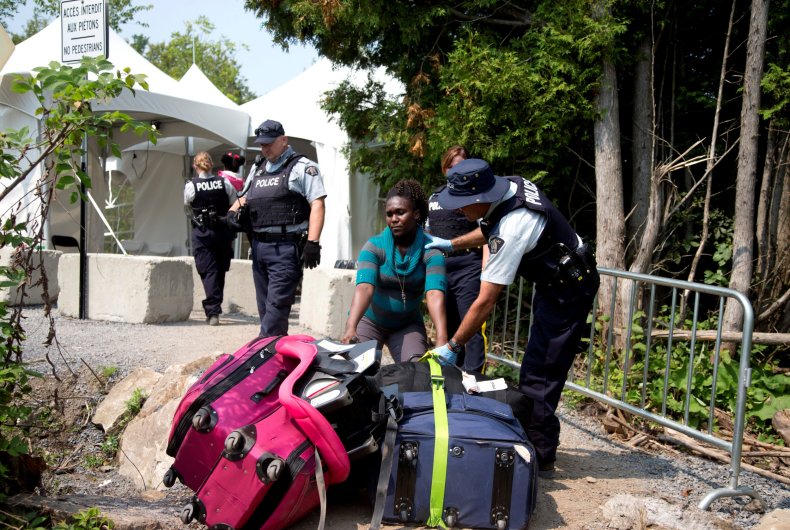 Haitians received TPS in 2010 after a 7.0-magnitude earthquake shook the country, killing 220,000 people. Since then, the Caribbean nation has been hit with several hurricanes that left hundreds dead.
Canadian immigration officials are imploring immigrants to legally apply for asylum following the Trump administration's move. A spokesperson for Canada's Immigration Minister Ahmed Hussen said while Canada remains an "open and welcoming country to people seeking refuge," anyone entering Canada must do so "through the proper channels," Canadian news outlet The Star reported.
"There are rigorous rules to be followed and the same robust assessment process applies. Those who are determined to be genuinely at risk are welcomed. Those who are determined not to be in need of Canada's protection are removed," the spokesperson told The Star.
Canada's Immigration and Refugee Board this week released data on the results of 1,314 asylum decisions involving those who crossed unguarded points along the border with the U.S. from February to October. Roughly 941 were accepted and 373 rejected. An additional 258 claims were either abandoned or withdrawn. Almost 12,900 of the 14,470 refugee claims are still pending.
Haitians, who account for 6,304 or 44 percent of those claims, were among those with the lowest acceptance rate, at 17 percent, The Star reported. Only 29 of the 168 Haitian border-crossers fleeing the U.S. in anticipation of Trump's TPS decision were granted asylum after a hearing as of Oct. 31.
Jean-Sébastien Boudreault, president of the Quebec association of immigration lawyers, cautions Haitians seeking refuge in Canada must have a strong case for asylum. Immigrants from war-torn countries such as Syria are considered eligible for asylum. Haitians have a tougher case to make, Boudreault told Newsweek Friday.
"Make sure you really have a basis for your claim. Economic problems are not a basis for a refugee claim," Boudreault said. "So, make sure that you really have a good chance at being accepted, because otherwise, you'll be deported."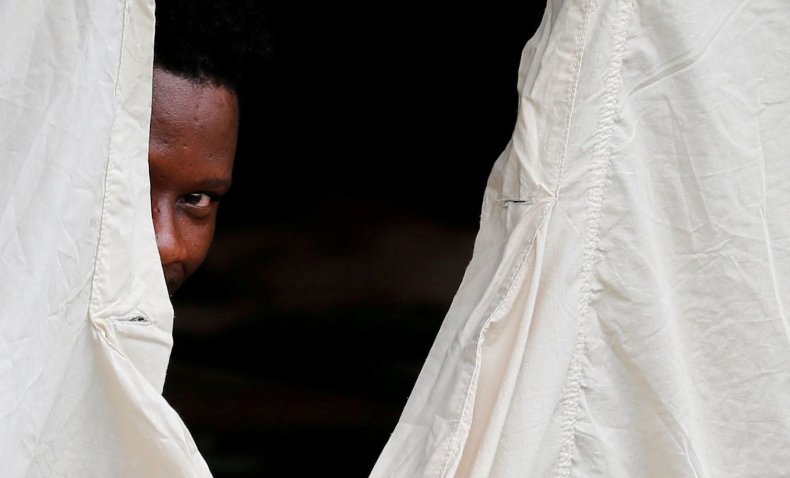 A steady stream of immigrants from the U.S. seeking refuge in Canada have crossed the northern border since President Donald Trump's January inauguration.
Trump's rhetoric on the campaign trail and his subsequent crackdown on immigration after the inauguration sent immigrants scrambling north, Boudreault said. Since January, close to 13,000 people from the U.S. have crossed the northern border "irregularly," Boudreault said.
"We didn't have that before," Boudreault said. "We had a few per month, but not that many."
Pre-Trump, irregular border crossing into Canada numbered at around 20 to 30 each month, Boudreault said.