U.S. Official: Haiti Likely to Install Interim Government to Transfer Power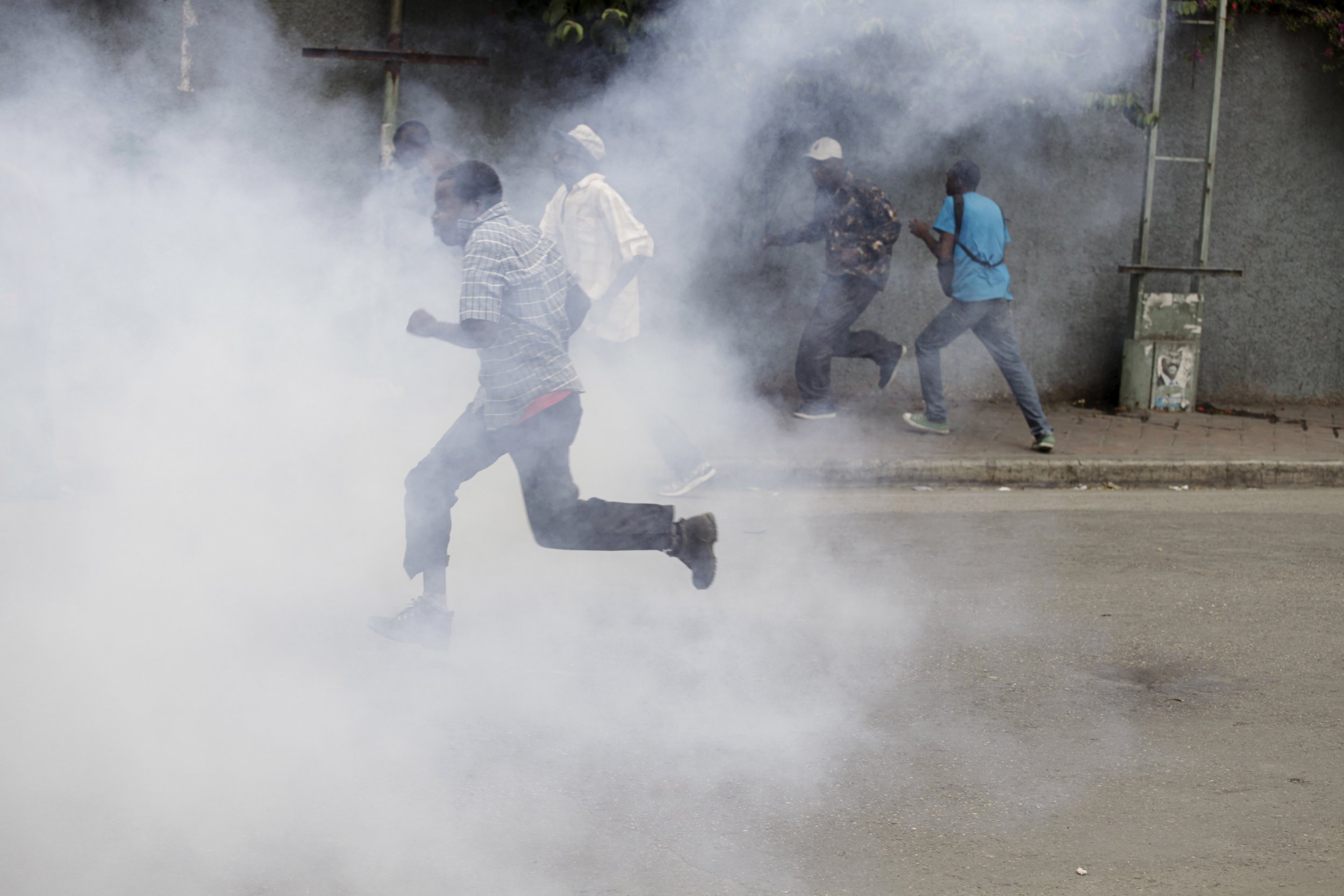 PORT-AU-PRINCE (Reuters) - Haiti is likely to install an interim government to transfer power to a new president, a senior U.S. official said on Monday, after the Caribbean nation called off an election days before current President Michel Martelly is due to leave office.
The United States' Haiti Special Coordinator Kenneth Merten said Washington wanted to see new elections quickly and opposed a long transitional period, but acknowledged elections were unlikely to be held before Martelly's Feb. 7 departure date.
"Realistically speaking," Merten told Reuters, "We may be looking at some sort of temporary solution until there is a handover to a new elected president. Our fear is that we go into a situation that is open ended."
"In our analysis that is a dangerous place to go," Merten said.
Opposition parties want Martelly to leave on Feb. 7, as mandated by the constitution, although some in his party would like him to remain in office to oversee the elections until his five-year term ends in May.
Haiti was due to choose Martelly's replacement on Sunday, but the two-man race was postponed indefinitely after opposition candidate Jude Celestin refused to participate over alleged fraud that sparked anti-government protests and violence.
Some candidates have called for an unelected transitional government to take Martelly's place for a longer period of time, harking back to a violent two-year period after a coup in 2004.
"What is not a good thing is seeing people out on the streets and creating disruption and intimidation, that is not acceptable in our view," said Merten, who was the U.S. ambassador to Haiti at the time of the 2010 earthquake and presidential election that brought Martelly to power.
Haiti, the poorest country in the Western hemisphere, has been unable to build a stable democracy since the overthrow of the 1957-1986 dictatorship of the Duvalier family and ensuing military coups and election fraud.
Large counter-protests erupted over the weekend in the north of Haiti, a stronghold for Martelly's preferred successor, ruling party candidate Jovenel Moise. Protesters demanding quick elections have blocked international highways with trucks and burning tires, and marched through northern cities.
Anne Valerie Timothee Milfort, the president of Moise's Tet Kale party, which wants elections to happen as soon as possible, said protesters on Sunday lit a fire against the gate of the home of one of the party's legislative candidates.
The opposing protests and inflammatory comments by a former coup leader have raised fears that the two sides could clash in the streets, although Martelly's government is engaging in talks with the president of the Senate, an opposition politician, and the mood in Port-au-Prince has begun to cool.
Only a few hundred people turned out for an opposition rally in the capital on Monday, after five days of larger and sometimes violent protests.
"We are watching it very carefully, we are very concerned, we hope that dialogue between the candidates, the president and the president of the Senate and others can come to a solution," Merten said.
Martelly took power in May 2011, after the constitution's February deadline, because of a political logjam and delays due to the earthquake.