All captured members of an Ohio-based missionary group have now been freed, two months to the day after they were kidnapped by a gang in Haiti.
Haitian police spokesman Gary Desrosiers Thursday and the Christian Aid Ministries group confirmed the release on Thursday, per the Associated Press.
Seventeen members of the missionary group were abducted in October by the 400 Mawozo gang, which authorities said was demanding ransoms for their release. There were 16 U.S. citizens in the group, including five children, and one Canadian. A local human rights organization said that their Haitian driver was also kidnapped.
"We glorify God for answered prayer — the remaining 12 hostages are FREE!" Christian Aid Ministries said in a statement. "Join us in praising God that all 17 of our loved ones are now safe."
"Thank you for your fervent prayers throughout the past two months. We hope to provide more information as we are able," the statement added.
The missionaries were taken while returning to their Christian Aid Ministries Base in Haiti after visiting an orphanage about an hour-and-a-half away, NBC News reported. In a WhatsApp message obtained by The Washington Post, an individual seemingly pleaded for prayers and aid after the abduction.
"Please pray for us!! We are being held hostage, they kidnapped our driver. Pray pray pray. We don't know where they are taking us," the message read.
The individual who shared the message with the newspaper said that they had been in contact with a member of the abducted group, but spoke on condition of anonymity.
Five of the kidnapped missionaries had already been freed before the Thursday announcement, including three who were released on Dec. 6. The other two were released in November, NBC reported.
The kidnapping was another notch in a turbulent and chaotic year for the Caribbean country. Haitian President Jovenel Moïse was assassinated in July, a 7.2-magnitude earthquake struck in August, and fuel shortages and inflated gas prices have added to the hardships, per NBC.
Just days ago, a gasoline-carrying truck exploded in northern Haiti, leading to at least 75 deaths and dozens of other injuries.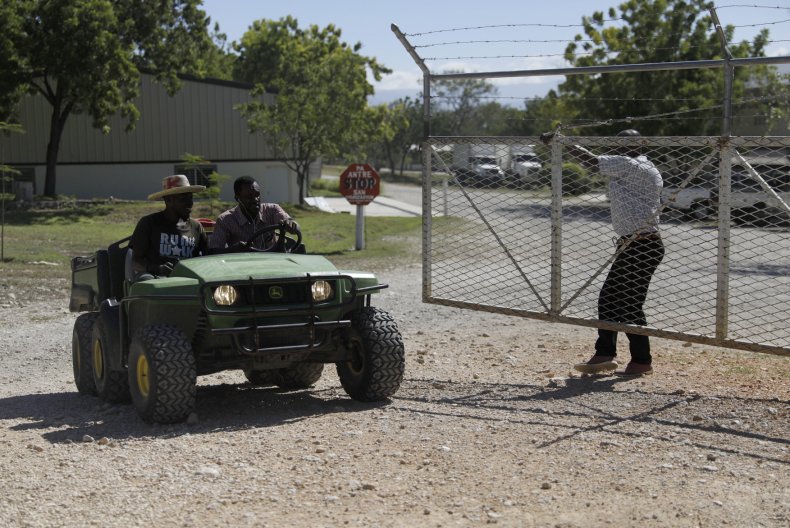 Desrosiers confirmed to the Associated Press that the remaining hostages had been released, but did not immediately provide additional details.
The Ohio group said it hopes to provide more information later.
The leader of the 400 Mawozo gang had threatened to kill the hostages unless his demands are met. Authorities had said the gang was demanding $1 million per person, although it wasn't immediately clear that included the children in the group.
The Associated Press contributed to this report.
Update 12/16/21, 12:54 PM ET: with additional information.