Hajj 2017: Islam's Holiest, Most Expensive Trips to Mecca Draw Controversy Over Luxury Hotels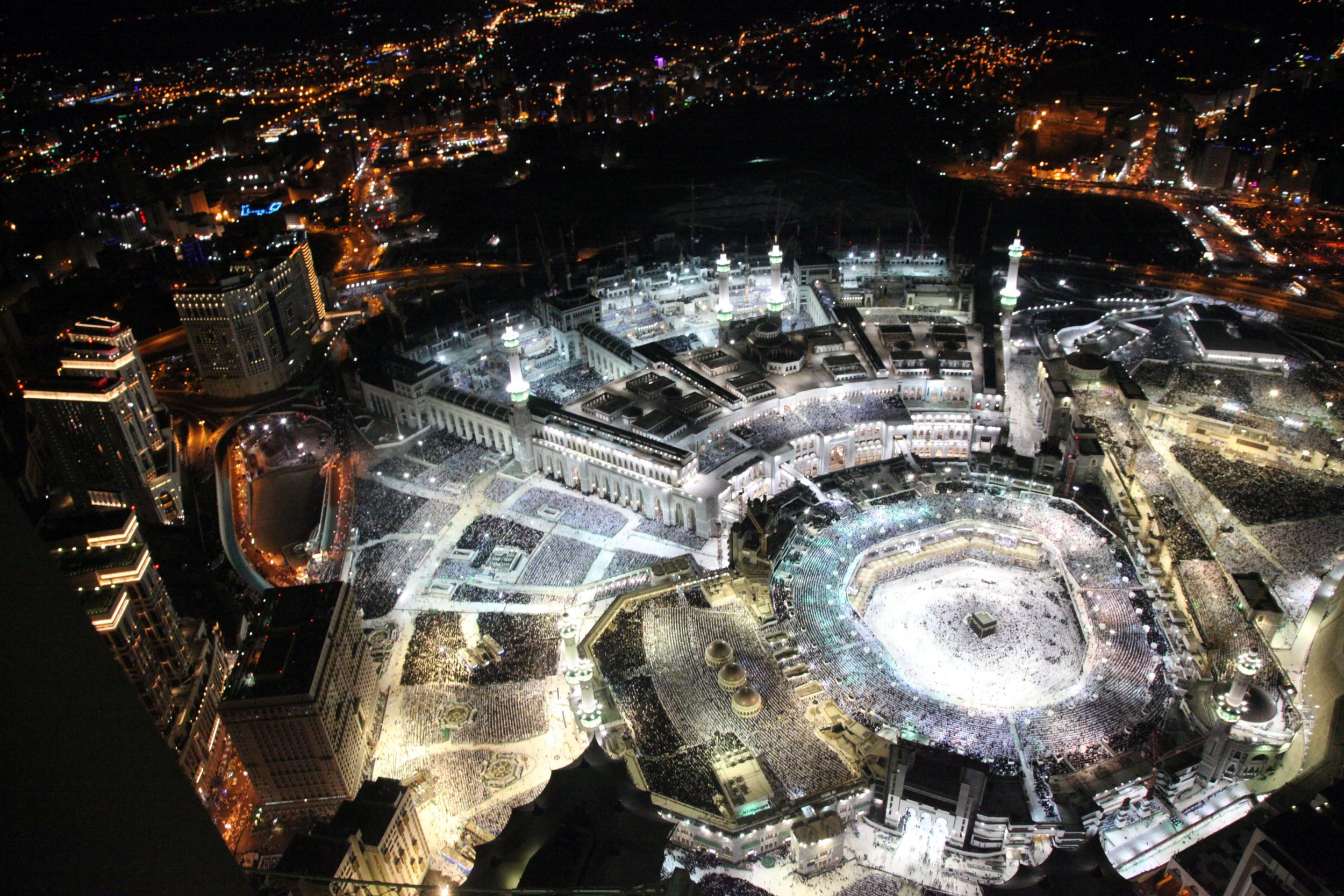 The annual Islamic pilgrimage known as Hajj will gather a million and a half people or more from around the globe in the city of Mecca in Saudi Arabia this year. While praying at the Grand Mosque, all Muslims are considered equal, and it's one of the few mosques in the world where men and women pray alongside one another. Immediately outside of this sacred site, however, the experience for worshipers varies immensely.
For those who can afford it, the oil-rich kingdom of Saudi Arabia makes available a number of extravagant options to perform the annual spiritual journey. Travel companies that specialize in setting up pilgrimage packages capitalize on the yearly migration in a huge way, and the Saudi government itself raked in as much as $10 billion in 2015, according to BBC News. As the future of oil grows uncertain, Saudi Arabia is looking more toward tourism and pilgrimage as a means of generating revenue.
Related: When does Hajj 2017 start and end? Over 1.2 million Muslims arrive for pilgrimage to Mecca
One of the most expensive packages offered by Aleman Groups is a $11,500 per person two-week deal. This experience includes roundtrip airfare from New York to Jeddah and back, a total of six nights at the five-star Movenpick Hotel in Mecca, four nights at the four-star Dallah Taibah Hotel in Medina, additional camping in Mina and Arafat, air-conditioned buses and luggage handling by staff throughout the trip, among other perks.
Other high-end accommodations near the Grand Mosque such as the Intercontinental Dar al-Tawhid, Raffles Mecca Palace and the massive Mecca Clock Royal Tower offer guests spas, fine dining and views of the holy sites for hundreds of dollars a night.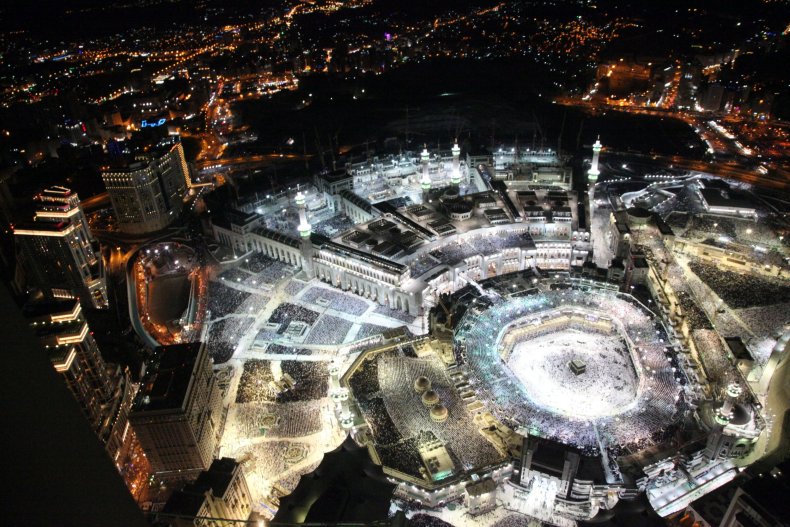 Just a block from the Grand Mosque, the Saudi Binladen Group has resumed construction of the world's largest hotel, the Abraj Kudai. The gargantuan 45-story building consists of 12 towers with 10,000 bedrooms, 70 restaurants and five rooftop helipads, according to The Guardian. Five levels are reportedly reserved exclusively for use by the Saudi royal family.
The intensified focus on luxury has drawn its fair share of controversy. In addition to fancy hotels, the Grand Mosque is flanked by a massive shopping mall filled stocked with a wide range of consumer outlets, from name brand retailers to fast-food joints. Much of Mecca's ancient history was demolished to make room for these modern structures.
Some are even built on the grave sites and historic homes of some of Islam's most revered early figures, The New York Times and Time reported. Saudi Arabia's strict brand of Wahhabi Islam forbids recognition of such sites, making them a convenient target for lucrative real estate development, which the country plans to accelerate in the coming years.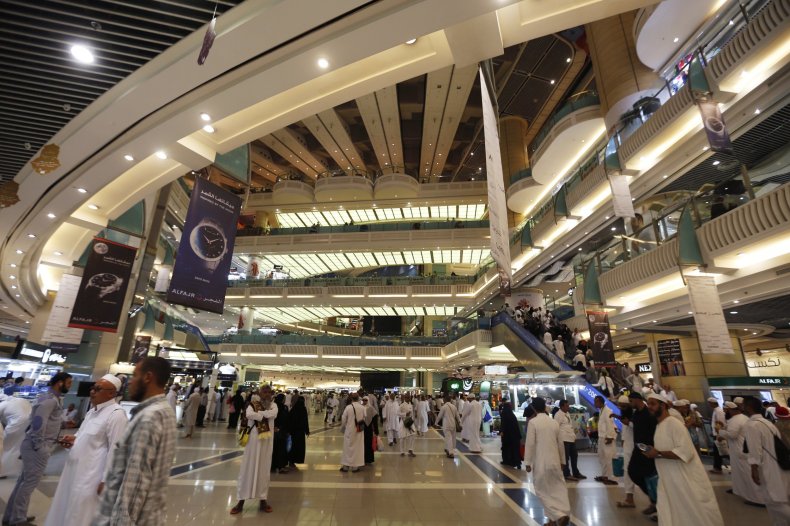 Hoping to further invest in the hotel and hospitality sector, Muhsin Al-Sharif, a member of Saudi Arabia's Committee of Real Estate and Investment, said he hoped Hajj and Umrah, a similar journey to Mecca taken any time of year by Muslims, would generate up to $150 billion annually by 2022 and would host up to 30 million pilgrims by 2030, according to local daily newspaper Arab News.
The cost of performing Hajj also affects citizens of different countries disproportionately. Islam is practiced by about 1.8 billion people, or nearly a quarter of the world's population, meaning pilgrims come from just about every background and every corner of the world. While those from majority-Muslim Malaysia on average spend half a year's salary on going to Hajj, those from poorer nations such as Bangladesh will need to put down up to three year's worth of income, according to Al Jazeera.