Hajj 'War' Between Saudi Arabia and Qatar Leaves Qatari Pilgrims Unable To Visit Islam's Holy sites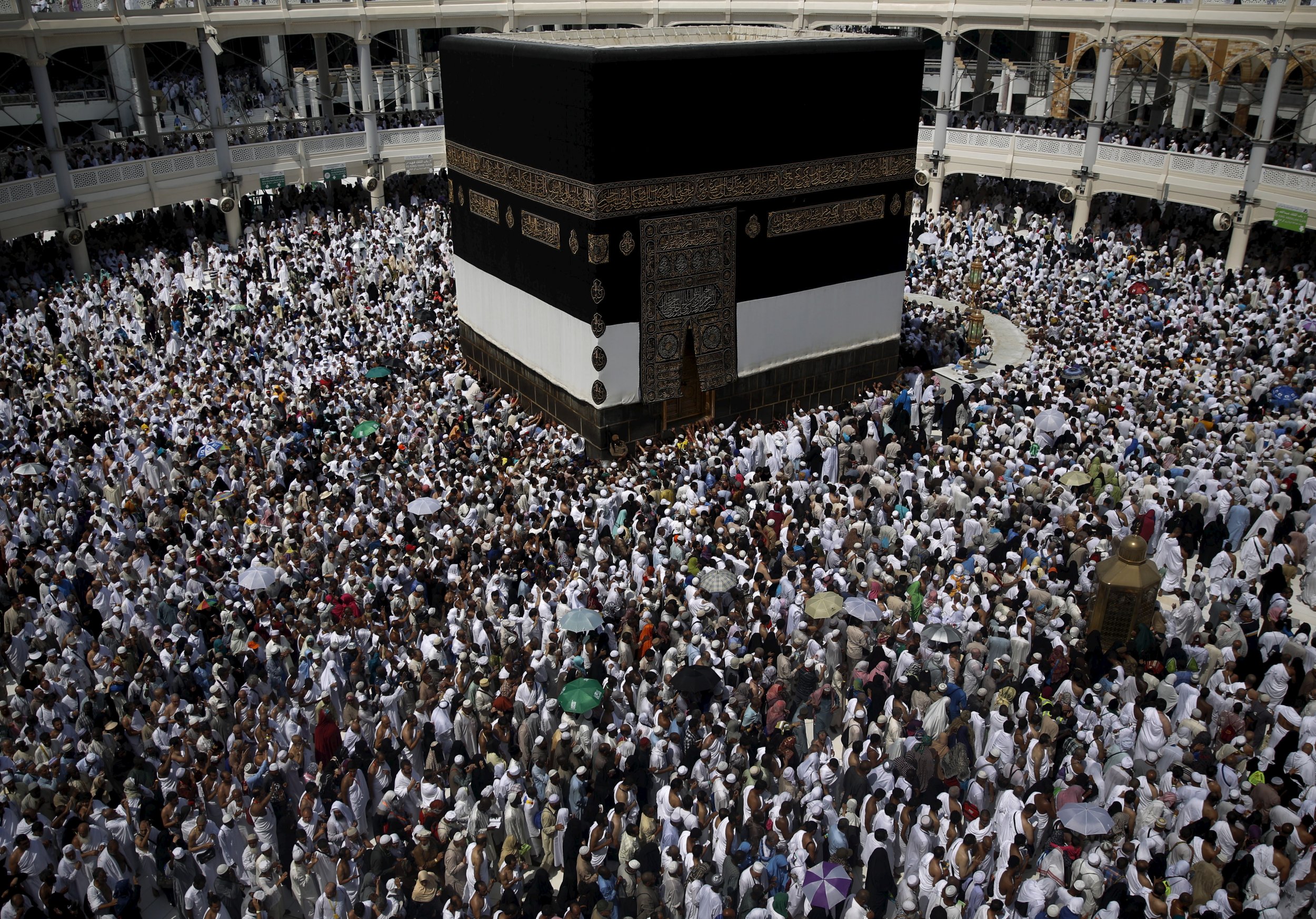 The ongoing diplomatic crisis between Saudi Arabia and Qatar has put a stranglehold on the number of Qatari pilgrims able to travel to Mecca during the annual period of the Hajj after Riyadh accused Doha of declaring war over Islam's holiest sites.
Mounting tensions between Qatar and its neighbors spilled over in June, when Saudi Arabia, Egypt, the United Arab Emirates and Bahrain all cut diplomatic ties with Qatar, closing off most travel to the tiny gas rich nation and accusing it of supporting terrorism and backing regional rival Iran.
Read more: Hajj 'War' reignites over Qatar's access to Saudi Arabia's holy Muslim sites
Despite the crisis, the worst to hit the gulf states in decades, provision for Qatari pilgrims remained relatively unimpaired. However, in July Qatar's National Human Rights Committee (NHRC) filed a complaint with the UN special rapporteur on freedom of belief and religion over access to Mecca and Medina.
The Qatari government body accused the Saudi officials and business owners of obstructing Qatari pilgrims, provoking swift rebuke from Riyadh. In response Saudi Arabia's Foreign Minister Adel al-Jubeir accused Qatar of calling for the internationalization of Islam's holy sites, characterizing the demands as "aggressive and a declaration of war against the kingdom."
A member of the NHRC tells Newsweek that limited concessions by Saudi Arabia have done little to allow more Qatari pilgrims on the Hajj. She said the number of Qataris that had travelled through official channels with service providers stood at zero.
"With the closing of the border, the banning of flights, the closing of the [Islamic Affairs] office in Jeddah and with no embassy to facilitate reservations or locations for people to go on Hajj, the official service providers said they will not be providing the service simply because they can't. It is impossible for them to take anyone," the member explained.
The NHCR has collected the testimonies of half a dozen pilgrims who had planned to travel to Jeddah and make their way to Mecca for this year to perform the Hajj or the lesser pilgrimage of Umrah.
Many describe how feelings of bad will towards Qataris in Saudi Arabia mean they would now not wish to travel if they could."I am afraid of the way we will be received in [Saudi Arabia] and of being insulted," one individual identified by the initials A.M. said. "My dream of performing Hajj this year was shattered," he added.
In a rare easing of tensions earlier this month, Saudi Arabia reopened its Salwa border crossing with Qatar to pilgrims, but there are discrepancies as to the number of Qataris that took advantage of the open border. According to AFP Qatari estimates put the number that travelled to Saudi at between 60 to 70 people. Saudi Arabian media has claimed 1,200 Qatari nationals have travelled for the Hajj this year, still in stark contrast to the 12,000 that travelled to Mecca in 2016.
Jane Kinninmont, deputy head and senior research fellow in Chatham House's Middle East and North Africa program tells Newsweek that ensuring some Qataris have Hajj visas is a way of trying to do some PR targeted towards the Qataris.
"What is positive to this is that some Qataris will be able to go to Saudi Arabia for the Hajj. They have been treading a bit of a fine line as Saudi Arabia tends to say that it is not against the Qatari people, just the government's policies," she said.
Kinninmont explained Qatari attacks against Saudi Arabia over the Hajj and the custody Islam's holy sites played into fears in Riyadh of a wider Iranian agenda. "They see Iran as a rival claimant to Islamic leadership. In the past Iran has said Saudi should lose control of the Hajj and that it should be turned over to the UN to manage, as an international piece of cultural and religious heritage," she said.
The Hajj crisis and the wider diplomatic disagreement between Qatar and Saudi Arabia has sent shockwaves across the region and shows no signs of abating soon. "The wider dispute is causing problems in the wider Muslim world particularly because there are the most wealthy countries and they had been seen as, until recently, the most stable. Now many more fragile and less wealthy states are essentially being put on the spot and being asked to choose sides," Kinninmont said.