North Carolina Man Indicted for Allegedly Conducting $13.7 Million Ponzi Scheme Using "Oodles Inc." as Front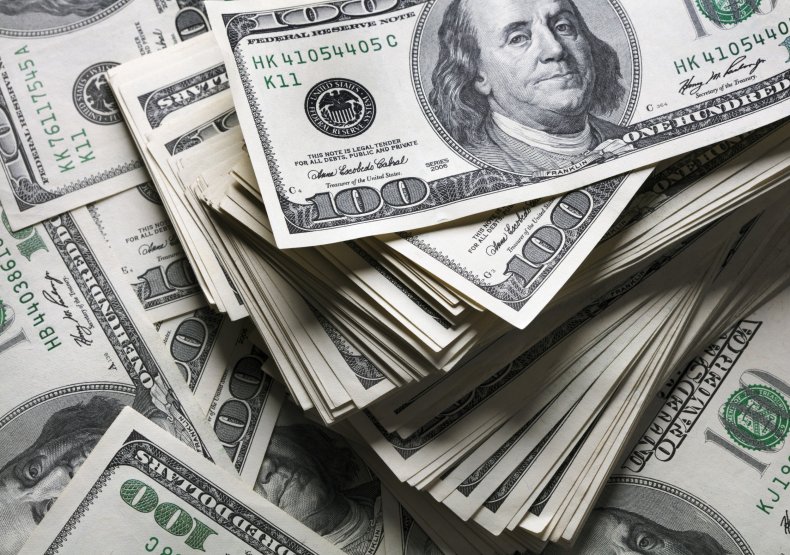 A North Carolina man has been charged by a federal grand jury with conducting a massive Ponzi scheme based on fraudulent claims of lucrative business deals, bilking investors of around $13.7 million in the process.
Hal H. Brown Jr., 69, of Asheville, was indicted on counts including securities fraud, wire fraud and money laundering. Brown is alleged to have convinced multiple victims that a company he purported to control, Oodles Inc., owned 420 pieces of intellectual property worth hundreds of millions of dollars.
A criminal complaint filed in federal court alleged that Brown lured unsuspecting clients with claims of valuable relationships with Disney, Paramount and Apple, among other media companies, he said were interested in purchasing the properties owned by Oodles.
"Brown used a substantial part of victim money on personal expenses unrelated to purported OODLES transactions, and to perpetuate the fraud by making payments to existing investors from funds contributed by new investors, commonly referred to as "Ponzi" payments," the Justice Department said in a press release.
In fact, much, if not all, of the purported business activities of Oodles did not appear to exist. Brown is accused of using fraudulent e-mails and employing constant excuses to delay repaying clients for their investments after supposedly imminent business deals never materialized.
In one example, an Asheville resident identified as V2 in court documents received an e-mail Brown had forwarded that was supposedly written by a woman named "Carmen Demarco." Demarco, who may or may not exist, provided information about an allegedly forthcoming purchase of Oodles intellectual property by Disney.
"Upon closing of the sale of Class B Stock on January 23, 2018, [V2's] Family will receive the assigned multiple of 3.12 (inclusive of fees) of the one million eight hundred thousand dollar value they have locked via this process," Demarco purportedly wrote.
However, as became standard practice for Brown, according to the indictment, the January 2018 sale never occurred and multiple attempts were made over the ensuing months to explain away any delays and assuage their concerns.
"Wanted to keep you in the loop here," Demarco is said to have written, this time as late as July 2018. "We're doing all we can to get the clearances locked so we can march on toward the 14th [of August]!!!"
In one e-mail purportedly discussing financing for an intellectual property sale, Brown wrote to a "Rich V. Rivera" at the address RVshamuone@groupmail.com, which is an "apparent reference to the orca character made famous in numerous SeaWorld shows."
Brown also allegedly enlisted the help of an unwitting forger to misrepresent flows of cash. To keep another victim, identified as V1, at bay, he forwarded what appeared to be a screenshot of a First Republic Bank account showing a recent, pending deposit of $846,000,000.
Court documents alleged, however, that Brown hired an associate to create counterfeit images of bank deposits. He allegedly told this associate that the forgeries were for his daughter's DECA Inc., project. DECA is a vocational non-profit organization that prepares students for careers in finance and business management.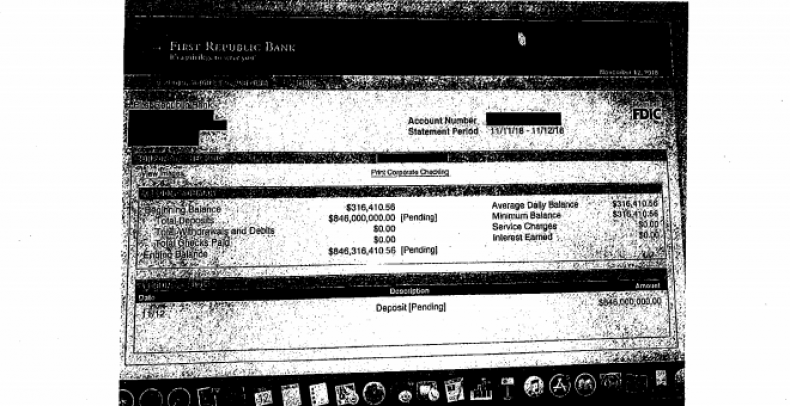 The same unwitting forger is said to have been asked by Brown to fabricate letterhead of the law firm Bray & Kris, which was used to convince one of his victims that wire transfers related to business transactions were in the works. The motive provided, once more, was for his daughter's DECA competition.
In December 2018, Brown wrote to V1, providing an alleged appraisal of "Core Oodles Intellectual Properties" that was purportedly conducted by an appraiser who had used the e-mail domain "tutanota.com" The individual claims to have been affiliated with Vorys, Sater, Seymour and Pease, an Ohio firm.
But the tutanota.com domain name casts grave doubt on this claim. According to court documents, it is a domain provider based in Hanover, Germany, which "does not log IP addresses" nor require personal information to set up an account. These domains can be employed to evade tracking and "are not used to conduct legitimate business," according to an FBI agent investigating the case.
The appraisal claimed the Oodles catalog was worth millions of dollars.
Another December letter, also sent to V1, was written on letterhead of Paramount, the film studio. The letter, purportedly from Paramount, described an apparently clear path towards final acquisition of the Oodles properties. The studio denied the authenticity of the letter when queried by the FBI.
The fake Paramount letter credited "free-lance appraisers under the guidance of the Vorys Firm." However, the earlier December letter, allegedly from this freelance appraiser, said that while his group "has worked in the past" with the Vorys, Sater, Seymour, and Pease firm, his group "now [works] independently."
In total, four victims, identified only numerically, were singled out in the criminal indictment. The fourth victim, a resident of Birmingham, Alabama, is said to have invested $5 million with Brown's purported venture. But a total of 23 victims allegedly fell prey to his apparent scam, which began in 2012 and continued through September of this year.
Many of this victims are said to have been sourced from his church, and some of the victims were "at or near retirement age."
The three charges carry with them a maximum prison sentence of 50 years, in addition to potentially millions of dollars in fines. The U.S. Sentencing Commission guidelines are often well below the maximum penalty allowed by law.
When reached for comment by phone, a number apparently belonging to Brown went straight to voicemail. A voicemail message, ostensibly recorded by Brown, said:
"This is Hal at Oodles World, and I'm sorry I missed your call. But if you leave your name and number, I'll get right back to you. Thanks."
The voicemail inbox was full and Newsweek was unable to leave a message requesting comment for this story.