Hal Holbrook Tributes Flood in For 'True Giant of Acting' After Death Aged 95
Tributes are pouring in for Hal Holbrook, the acclaimed actor best known for playing Mark Twain in one-man shows, who has died at the age of 95.
Holbrook's personal assistant, Joyce Cohen, confirmed that he died at his home in California on Monday night, according to The New York Times.
Holbrook played the great American novelist in a self-directed stage show, Mark Twain Tonight!, which earned him the best actor Tony in 1966.
His other iconic roles included Deep Throat in All the President's Men in 1976, Father Malone in John Carpenter's The Fog in 1980 and Preston Blair in Steven Spielberg's 2012 biopic Lincoln. He earned an Oscar nomination for his role in 2007's Into the Wild.
Holbrook, remembered for his craggy voice, also made appearances in television shows such as Sons of Anarchy, NBC's The Event and The West Wing.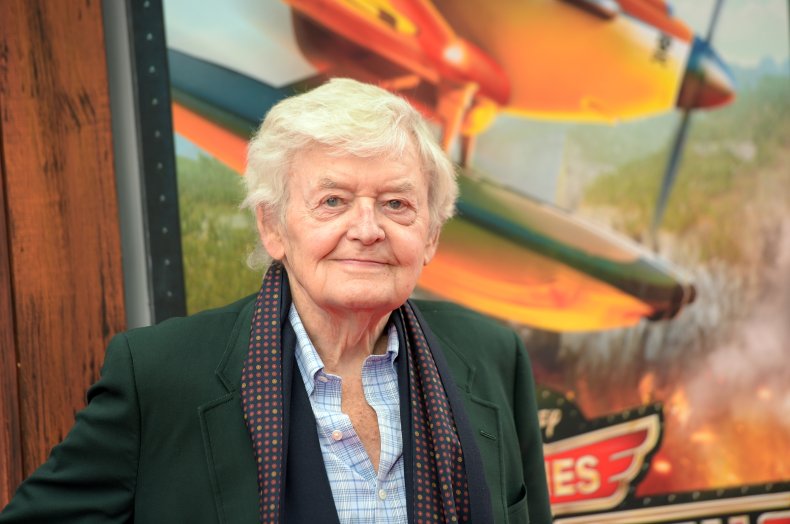 Hailing from Cleveland, Ohio, the actor was married three times. He married actress Dixie Carter in 1984 and they remained together until her death in 2010. He is survived by his three children and two stepdaughters, as well as two grandchildren and two step-grandchildren.
"My God, what an incredible actor," said Get Out and West Wing actor Bradley Whitford. "Rest In Peace, Hal Holbrook."
Director Edgar Wright tweeted: "Rest well Father Malone. The estimable Hal Holbrook has passed away, but what work he leaves behind. Loved his performances in The Fog, All The President's Men, Magnum Force, Creepshow, Capricorn One, The Star Chamber, Wild In The Streets & Into The Wild, among many many others."
Sons of Anarchy actor Theo Rossi described Holbrook as a "true giant," tweeting: "What an honor to just be on the same set with and be around the extraordinary #HalHolbrook. He was a true giant in the business of acting. Peace & Blessings to all his Friends, Family and Loved Ones. Rest easy sir."
"I remember seeing Into the Wild for the first time in 2007 and being so touched by Hal Holbrook's performance," said TCM host Dave Karger. "A few months later I watched it again and as soon as he appeared on screen I burst into tears. What a masterful cap on a phenomenal career."
Horror film producer Heather Wixson tweeted: "Hal Holbrook was one of those actors whose presence added so much to any film he was a part of, big or small. His talent was immeasurable & to have a career that spans over 7 decades is a testament to just how damn good he was. RIP, good sir & thank you for all the entertainment."
Actor and comedian Michael McKean tweeted: "I saw Hal Holbrook as Mark Twain twice, fifty years apart. He did a ton of work over the years, never less than first-rate, but the Twain performances approached perfection, and they will stay with me forever. RIP."