Hal Ketchum Remembered by Toby Keith, LeAnn Rimes Cibrian and More Famous Fans
Country music star Hal Ketchum enjoyed several big hits over the course of 11 studio albums since 1986, with his biggest stretch of success coming in the 1990s. But it was his influence and songwriting ability that left an indelible impression on his peers and the generation that came after him.
His family announced yesterday that he had died on November 23 from complications of dementia. He was 67. As soon as news spread of his death, famous friends and fans shared remembrances and paid tribute to Ketchum, who joins other country music legends we lost this year, including Kenny Rogers, John Prine, Charlie Daniels, Mac Davis and Billy Joe Shaver.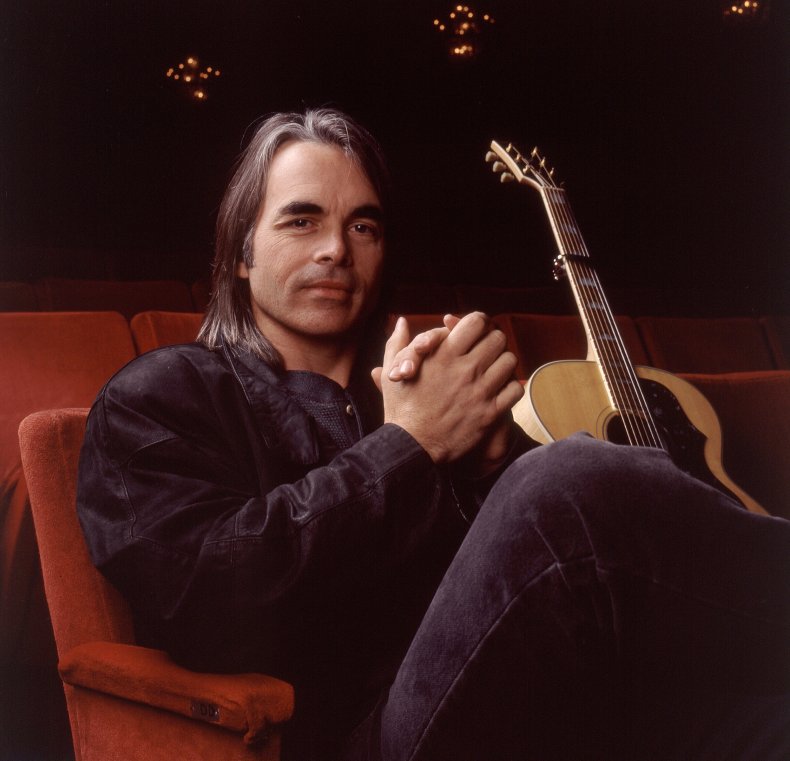 One of country's biggest stars, Toby Keith, was among the first to honor Ketchum on Twitter, where he shared a video. In the clip, he recounts meeting Ketchum before they were to play a few shows together. The story is too good to recount here, but it involves Ketchum in a field, throwing a tomahawk into a stump while shirtless—something he used to spend hours at a time doing. Keith then plays a heartfelt take on Ketchum's hit "Past the Point Rescue."
Another of the genre's best-known names, LeAnn Rimes Cibrian, also mourned the loss of the country great.
The Oak Ridge Boys, one of country's biggest groups for decades, released a statement about Ketchum's passing, which also noted that 2020 "has been hard" in part because "so many country music artists and songwriters have gone home this years."
Stella Parton may not be as famous as her older sister Dolly, but she's a respected singer in her own right, and host of the popular podcast Parton Me, Nashville! She also offered her heartfelt condolences.
One of NASCAR's most famous drivers, Brad Keselowski, recalled Ketchum being one of his favorite musicians during his youth.
Rodney Crowell, one of Ketchum's peers, encapsulated what made Ketchum's talents so unique. In a video shared on Twitter, he said: "He had that beautiful voice and an Irish poet's soul. Whenever he managed to connect the two, people would fall in love all around him."
Singer Chely Wright shared a particularly touching story of when she did a show with Ketchum in the 1990s. At that point, she was unknown, while he was already a star. There had been some kind of mistake at the hotel where they were staying, and her room wasn't ready. Given she had a radio interview to do and had arrived on a bus with a broken air conditioner, she felt somewhat distressed, until Ketchum approached her and graciously gave his room up for her. She never forgot the moment, and she realized there was also a great human behind the voice who wrote so many songs that she loved. She shared the story in detail on her Instragram page:
Matt Jones, a New York Times bestselling author and creator of Kentucky Sports Radio, also bemoaned at the passing of another country great.
Nashville's Bluebird Café has played host to countless country stars in its nearly 40 years of existence, and was even used as a featured location on the ABC hit Nashville. The café/music venue mourned the loss of one of its early regular performers.
Bluebird wasn't the only Nashville establishment to offer its condolences, as the biggest of them all did as well—the Grand Ole Opry.
Jimmy Wayne, one of country's biggest artists of recent years, noted that it was Ketchum who introduced him onto the stage for his Opry debut in 2003.
To fully remember Hal Ketchum and his gift, one must go to the source. Here are a few of his bigger hits to remember him by today.
"Small Town Saturday Night" is one of his best-known songs and one that resonates with many Americans, even ones who aren't country music fans.
There is simply no talking about Ketchum's music without talking about "Past the Point of Rescue."
Anyone looking to dig a little deeper should check out "Sure Love" and "Fallen Angel." But we will leave you with "Stay Forever," a song that captures his clear voice and his singular talent for connecting with a lyric. There's no doubt many music fans today are sad that Ketchum could not stay forever.