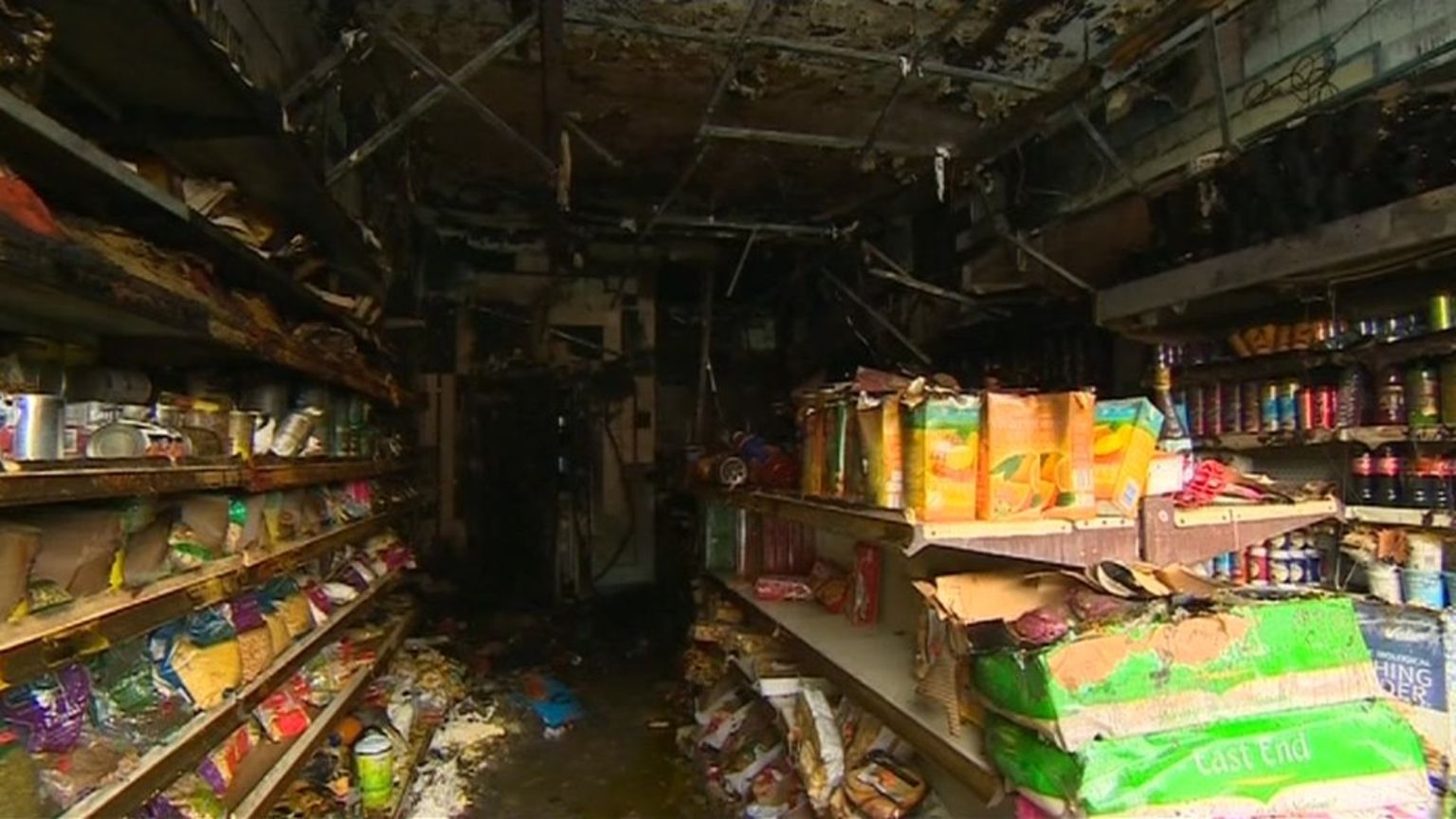 A halal butcher's shop near the U.K.'s second-city of Birmingham was targeted Monday in a petrol-bomb attack that came just days after the landmark vote for Britain to leave the European Union, according to police.
An attacker, who police identified as white and six feet tall, threw a lit bottle of "accelerant" at a male member of staff before it caught light and set fire to the shop in the West Midlands town of Walsall.
"One of our lines of investigation is to determine if this is a racially motivated assault," said a police spokesman.
Detective Inspector Greg Evans, of West Midlands Police, told Britain's ITV News: "The man was not seriously injured, but it could have been much more serious." Images showed the burnt out shop after the attack.
The owner of the Kashmir Meat and Poultry Store, Jamal Hussain, speaking to The Birmingham Mail, said: "Yesterday somebody came to the shop—and the workers inside saw they had made a petrol bomb. They threw it in the shop and the fire started—the fire brigade and the police came."
The attack comes amid fears that racially motivated attacks are on the rise in Britain after the Brexit vote last Thursday, in which the Leave campaign ran on an anti-immigration platform.
A series of xenophobic incidents have been reported since the vote, including youths shouting racist abuse at a man on a tram in Manchester, telling him he should be "deported" and a Polish community center in West London being vandalized with xenophobic graffiti.
British anti-racism NGO Hope Not Hate released a statement on Monday condemning a surge in racist incidents since the vote.
"Let us be clear: such an outpouring of hate is both despicable and wrong. Whatever direction our country now chooses, a path towards intolerance and division is not in anyone's interest," it read. "Choosing a vote on our future on the European Union cannot be a green light for racism and xenophobic attacks."