Half of Adults in the U.S. With Income Under $50K Would Run Out of Savings in Three Months or Less Without a Job
Lower-income adults in the U.S. will likely be hardest hit by the economic fallout of the coronavirus pandemic, with about half of Americans earning less than $50,000 saying they'd run out of savings within three months or less if they were unemployed.
The data from a new Morning Consult survey published Thursday show that 34 percent of adults earning less than $50,000 a year said they would drain their savings within three months if they or someone in their household lost their job. Additionally, 18 percent of adults within that income bracket said they had no savings at all to help them get by.
Furthermore, 11 percent of those earning less than $50,000 said they would run out of funds within six months, while just 10 percent said they could make their savings last more than a year if needed. Even a full quarter (25 percent) of those earning between $50,000 and $100,000 said their savings would last only up to three months if they or someone in their household were to lose their job.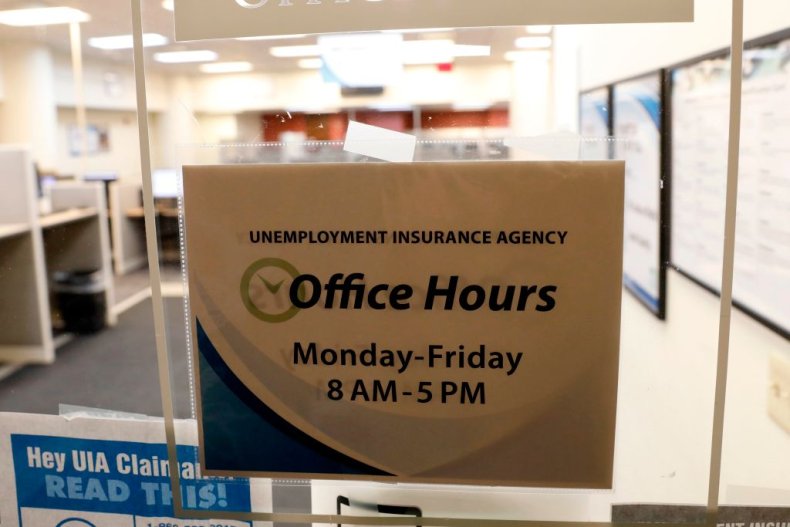 The survey results were released as the Department of Labor announced a record-breaking number of jobless claims for the week ending March 28. According to the department's latest report, released Thursday morning, more than 6.6 million Americans applied for unemployment insurance last week. That's a new record, after the previous week saw a record-breaking number of about 3.3 million claims.
As the Economic Policy Institute (EPI) noted in a new analysis, the number of jobless claims have surged 3,000 percent from the week ending March 7. The jobs report from the first week of March showed just 211,000 unemployment claims.
"It's worth noting that UI claims do not include many workers who are out of work due to the virus, including independent contractors, those who don't have long enough work histories, those who had to quit work to care for a child whose school closed, and more, so the actual number of people out of work is higher than today's data show us," the EPI analysis explained.
The federal government and many states have already taken steps to help families and workers across the country financially.
Last month, Congress passed a $2.2 trillion economic stimulus package that set aside $250 billion to make direct payments to most Americans. The legislation also significantly shored up unemployment insurance, allowing those out of work to get an extra $600 per week from the federal government for at least four months. In addition, federal student loan payments and interest have been suspended for six months.