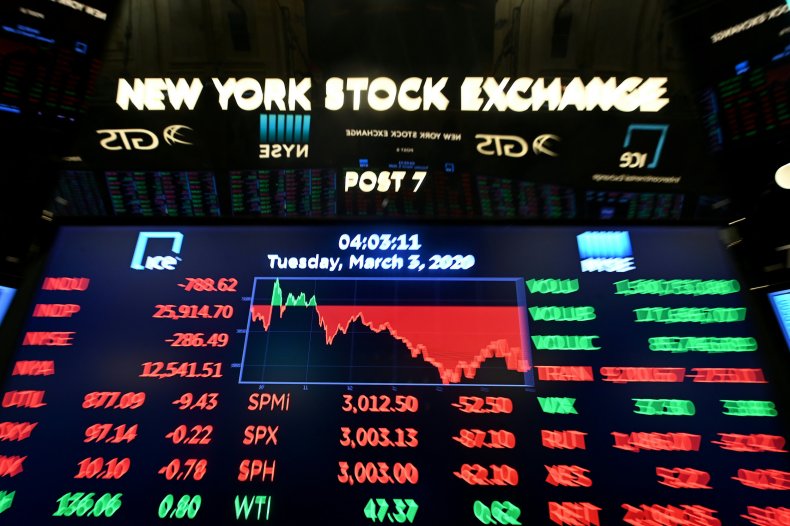 According to a new survey, nearly half of Americans polled stated that they did not have any savings to fall back on in the event that they contracted an illness like the coronavirus and were unable to work.
The survey was conducted by GoBankingRates.com and polled 1,013 Americans, age 18 and up. The survey asked Americans a number of different questions, with one of them being; "if you or an immediate family member were to become unexpectedly sick—due to the coronavirus, for example—how much do you have saved to cover the expenses?"
The coronavirus, officially known as COVID-19, originated in Wuhan, China, but has spread to a number of different countries, infecting over 80,000 people. Despite the widespread outbreak of the virus, nearly half of the survey answers uncover that they have no money stashed away in the event of a health crisis, like COVID-19.
In addition, the survey also found amounts of money that some people have saved. Three out of four people claimed to have $5,000 or less saved while only 10 percent of respondents claimed to have more than $50,000 stowed away.
The survey also found information on how COVID-19 has affected Americans' finances, which could play a role in why so little have money saved in the event of a health crisis. The survey was conducted on February 20, prior to the stock market experiencing its worst week since the 2008 financial crisis, but it found that 74.43 percent of respondents answered no when they were asked if they were worried that COVID-19 will negatively impact their finances, while 25.57 percent answered yes.
Despite these survey findings, if COVID-19 continues to spread, it could pose a serious financial risk for those infected. There are no federal laws in place that require companies to pay for their employees' sick leave, so those without savings to fall back on, in the event of contracting the virus, could face severe financial issues.
In a similar survey conducted by Prudential Insurance, 54 percent of the respondents stated that they are not currently prepared financially in the event that they contract a virus like COVID-19 and are unable to work for several weeks. This survey also notes that a fourth of respondents said that they are considering buying life insurance as a result of the COVID-19 outbreak. This survey polled 2,201 American adults between February 20-21 and 2,026 between February 25 and27 and has a margin of error of plus or minus 2 percentage points.
As of Wednesday, March 4, there are currently 149 confirmed cases of COVID-19 in the U.S. and 11 deaths.