The Half-Billion-Pound IT Failure That Has Left Britain's Borders Vulnerable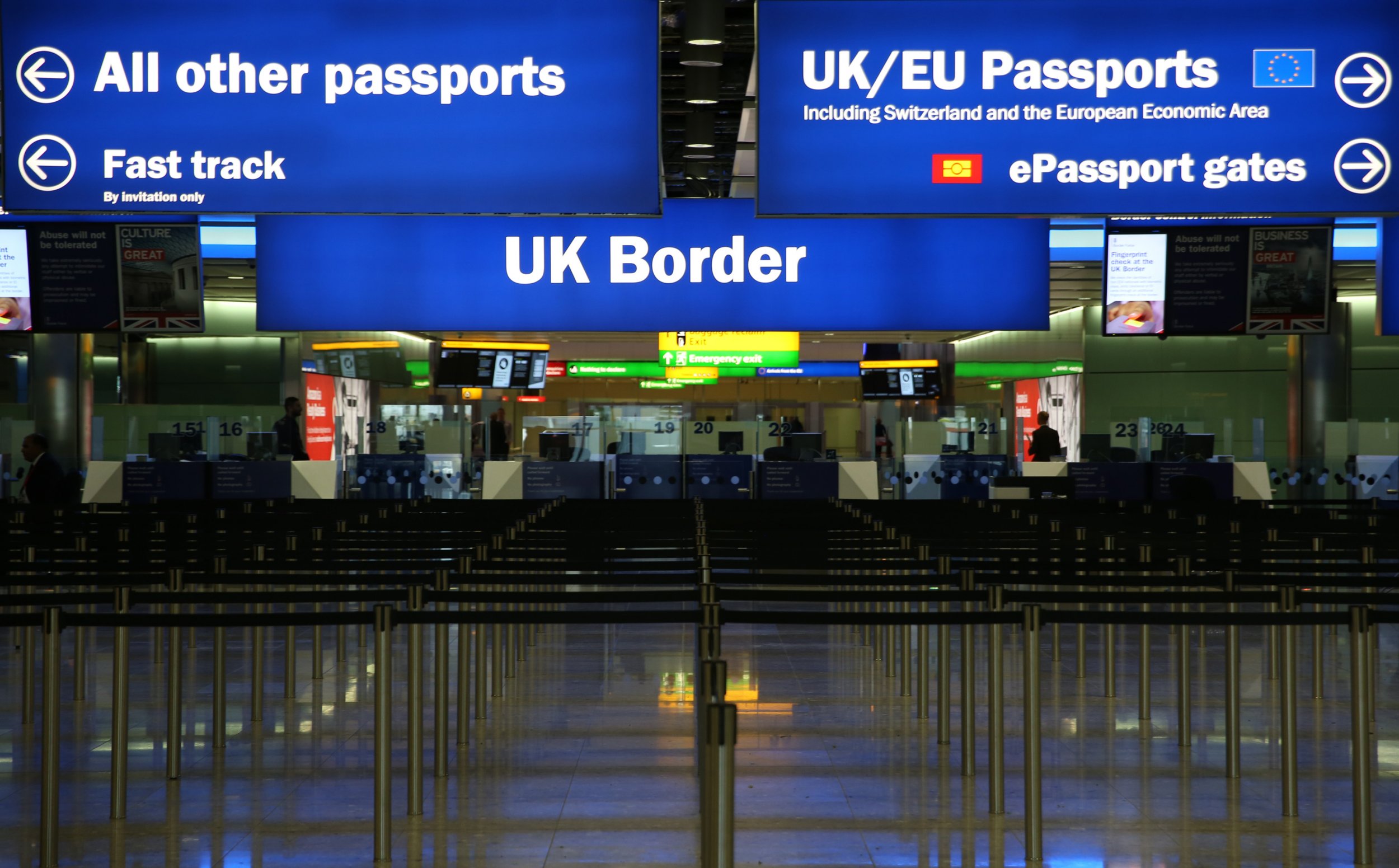 The failure of an IT project that has so far cost the UK government nearly half a billion pounds has left Britain potentially vulnerable to attack by Islamist militants, according to a senior intelligence official.
The 'e-Borders' computer system was ordered by the British government in 2007 from the US company Raytheon for the UK Border Agency (UKBA) at a projected cost of £742 million. The system was designed to enable UKBA to keep track of all travellers entering and leaving the United Kingdom but was beset by problems and eventually shelved.
The failure of the project has meant that the UK Border Force, successor to UKBA, is unable to reliably determine who is entering and leaving the UK, making it difficult to tell whether or not British jihadists fighting in Iraq and Syria have returned to Britain.
'We are wasting time and resources trying to trace the whereabouts of known and suspected terrorists, when this should be at our fingertips', a senior intelligence official told Newsweek, speaking under condition of anonymity.
The most significant stumbling block for the system was that under European law on freedom of movement within the EU, EU-based carriers and ports cannot be compelled to provide passenger information to governments. It also became apparent that the system, which had been trialled at airports, did not work for sea and rail passengers.
After a series of delays, Raytheon's contract was terminated by the incoming Coalition government in 2010 and they were replaced by IBM but ongoing problems led to the system being scrapped in March this year after nearly £260 million had been spent on it. Last month, an arbitration court awarded Raytheon a further £224 million in payment and compensation for completed work and an improperly terminated contract, bringing the cost of the project to almost half a billion pounds.
An unknown number of British citizens, but believed to be at least 500, are thought to have travelled to the Middle East to join ISIL and other militant groups in Syria and Iraq. Many of these are now believed to have returned to the UK.
'It's laughable in some ways: like trying to fight them with one hand tied behind our back', the source added.
The intelligence community has been concerned recently by an increase in 'chatter' – online traffic on Islamist websites, social media and between known militants – which may indicate an increased likelihood of a terrorist attack. On 29 August the UK government, advised by MI5's Joint Terrorist Analysis Centre raised its threat assessment to 'Severe', meaning an attack is 'highly likely'. As a result, increased measures are being put in place to protect the UK's 'critical national infrastructure'.
A major concern within the intelligence community is that along with known militants, radical 'self-starters' with no known connections to Islamist militant groups have received training in the Middle East and have been able to return undetected.
'It is a worry, and the lack of fully effective entry and exit data makes it more difficult to track these people... It's a vulnerability', the source stated.
Immigration and Security Minister James Brokenshire told Newsweek that the Government stands by the decision to end the contract with Raytheon. "The situation we inherited in 2010 was a mess. Key milestones had been missed and parts of the programme were running at least a year late. The contract, signed in 2007, had already cost the taxpayer £259.3 million and yet wasn't delivering."