Half of California Adults Believe Someone They Know Could Be Deported Under Trump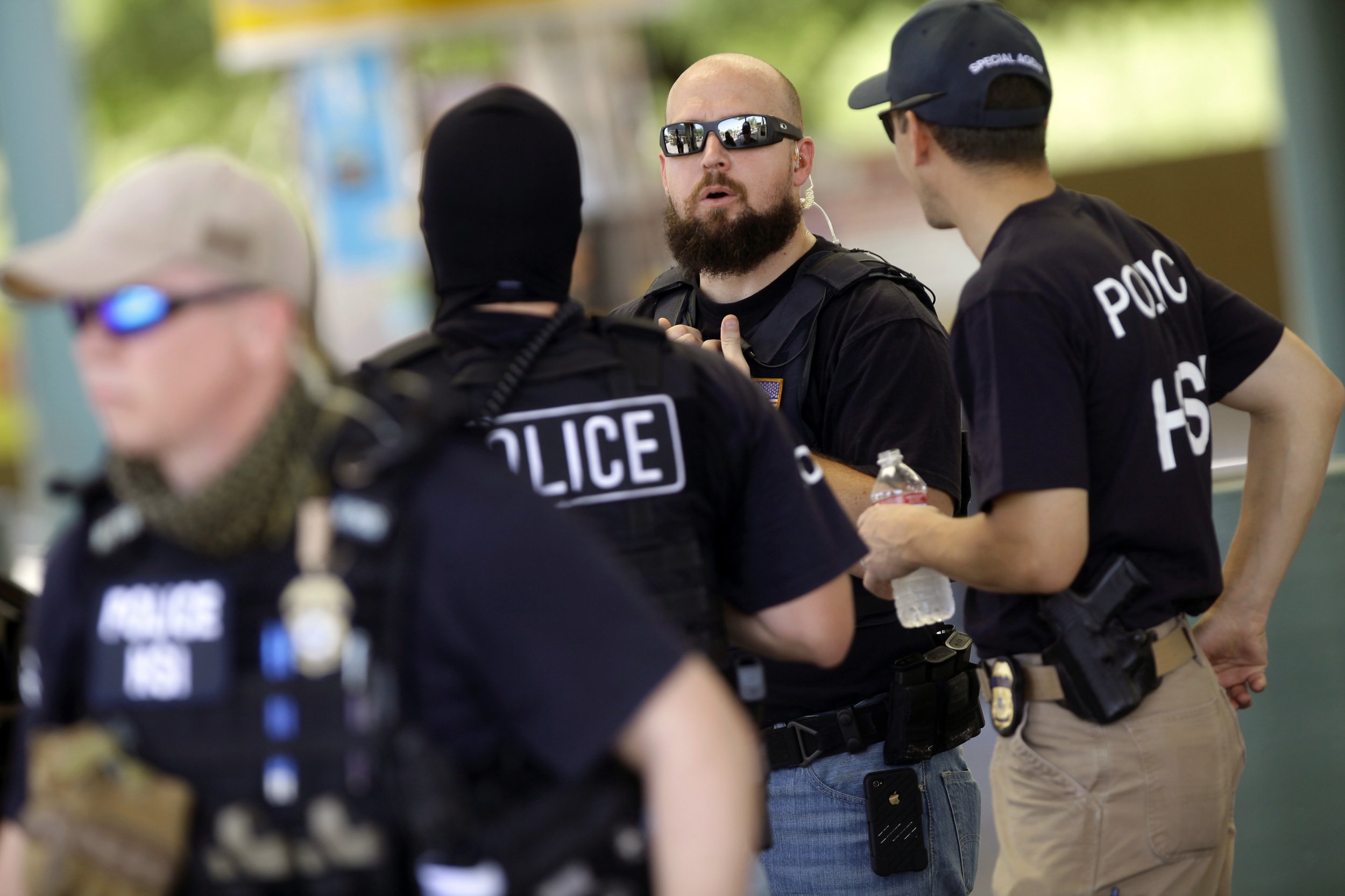 President Donald Trump has long voiced a hard-line immigration stance. That has a majority of Californians—some 62 percent of whom voted for Democratic nominee Hillary Clinton in the 2016 election—concerned about deportations, according to a new poll.
Fifty-one percent of California adults said increased federal immigration enforcement left them worried that someone they know could be deported, according to the survey from the Public Policy Institute of California. Thirty percent said they worry "a lot" about it, according to the poll.
Under Trump, U.S. Immigration and Customs Enforcement (ICE) has ramped up deportation efforts, which the White House has said targets undocumented immigrants with criminal backgrounds. But undocumented immigrants who have done nothing wrong also can get caught up in raids and be deported at any time.
A Capital & Main report published at Newsweek detailed panic in immigrant communities. A raid in Santa Cruz, California, by local law enforcement and ICE agents resulted in the arrest of 10 alleged gang members but also led to the detainment of 10 undocumented residents who were not the target of a criminal investigation.
"It's ICE's authority," ICE spokesman James Schwab told Capital & Main. "If we're going to do a targeted operation, we're going to be checking the other people in the targeted location."
Many in California have worked to fight against Trump's immigration policies, such as civil rights attorneys traveling to meeting places in immigrant communities to dole out advice aimed at protecting undocumented residents.
As Quartz noted this week, deportations have actually fallen under Trump compared with the same time period last year, but the number of arrests of undocumented immigrants has increased. Some of those people are owed a day in court, and the immigration courts are backlogged with pending cases.
Trump is, predictably, unpopular in California, the staunchly liberal home to some 2 million undocumented immigrants. A number of California towns have called for the president to be impeached. Just 27 percent of adults in the state approve of the job he is doing in the White House, compared with 67 percent who disapprove, according to the same Public Policy Institute of California poll. The weighted average from data-focused website FiveThirtyEight pegs Trump's national approval at 39.1 percent and his disapproval at 54.8 percent.