Half of the 10 House Republicans who voted to impeach former President Donald Trump in the wake of the January 6 siege on the Capitol will not return to Congress next year.
Representative Tom Rice became the fifth congressman to see an end to his time in federal office after he lost Tuesday's GOP primary to Trump-backed Russell Fry, a state representative from South Carolina.
Representatives Adam Kinzinger of Illinois, John Katko of New York, Fred Upton of Michigan and Anthony Gonzalez of Ohio have announced they would not run for re-election.
The remaining five Congress members who voted to impeach Trump are Representatives Liz Cheney of Wyoming, Jamie Herrera Beutler of Washington, Peter Meijer of Michigan, David Valadao of California and Dan Newhouse of Washington. All five House Republicans are running for re-election this year.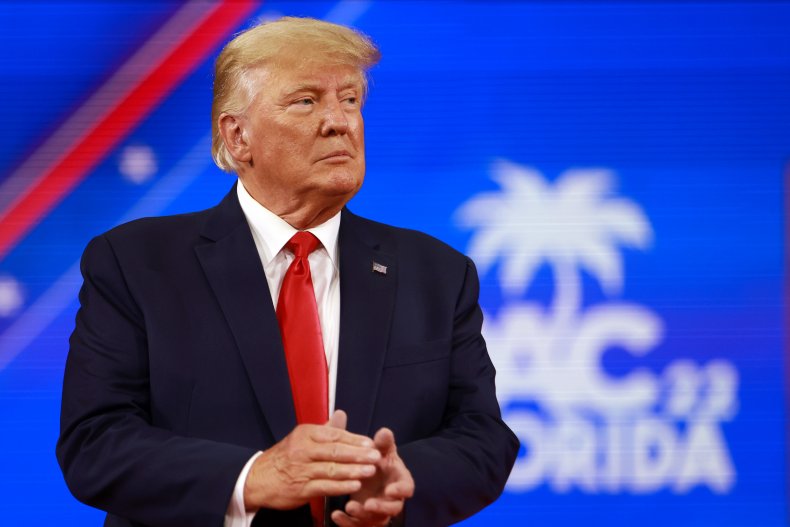 California held its primary election June 7 and GOP voters chose Valadao over nine other Republicans for re-election in a competitive fall contest against Democrat Rudy Sales.
The other four members of Congress have yet to face their GOP challengers. Beutler, Meijer and Newhouse will all be on the primary ballot come August 3 and Cheney—one of Trump's most vocal GOP critics and who will compete in one of the most-watched races this midterm season—won't face Wyoming voters until August 16.
Trump has unleashed his rage toward the 10 House Republicans who voted for his second impeachment, campaigning to unseat them with a challenger who supported his efforts to overturn the results of the 2020 presidential election.
Although he hasn't yet backed anyone against Newhouse, he has thrown his support behind Joe Kent in the race against Herrera Beutler, John Gibbs in the race against Meijer and Harriet Hageman in the race against Cheney.
Despite warnings that he'd face Trump's ire in the primaries, Rice remained steadfast in his decision to vote in favor of impeachment, going so far as to challenge "Trump's Very Presidential Traveling Revenge Circus."
"Bring on the circus," Rice told The New York Times. "You know, some people are afraid of clowns. I'm not afraid of clowns."
In another interview with ABC News, the congressman said he had no regrets over his impeachment vote. "I did it then. And I would do it again tomorrow," he said earlier this month.
But Rice's hopes to win re-election were crushed after Fry received more than 50 percent of the GOP vote, avoiding a runoff election and advancing to the general in November.
On Tuesday night, Trump celebrated Fry's victory.
"The biggest News of the evening so far is that Russell Fry beat Impeach Master Tom Rice with a Vote of more than 51%, therefore WINNING OUTRIGHT with no need for a run-off. Rice only got 24%," the former president wrote in a post on his social media platform Truth Social. "Congratulations to Russell on running a great campaign!"
Correction 6/15/22, 10:48 a.m. ET: A previous version of this story had the wrong state represented by Adam Kinzinger in Congress. He is from Illinois.